budget kitchen makeover ideas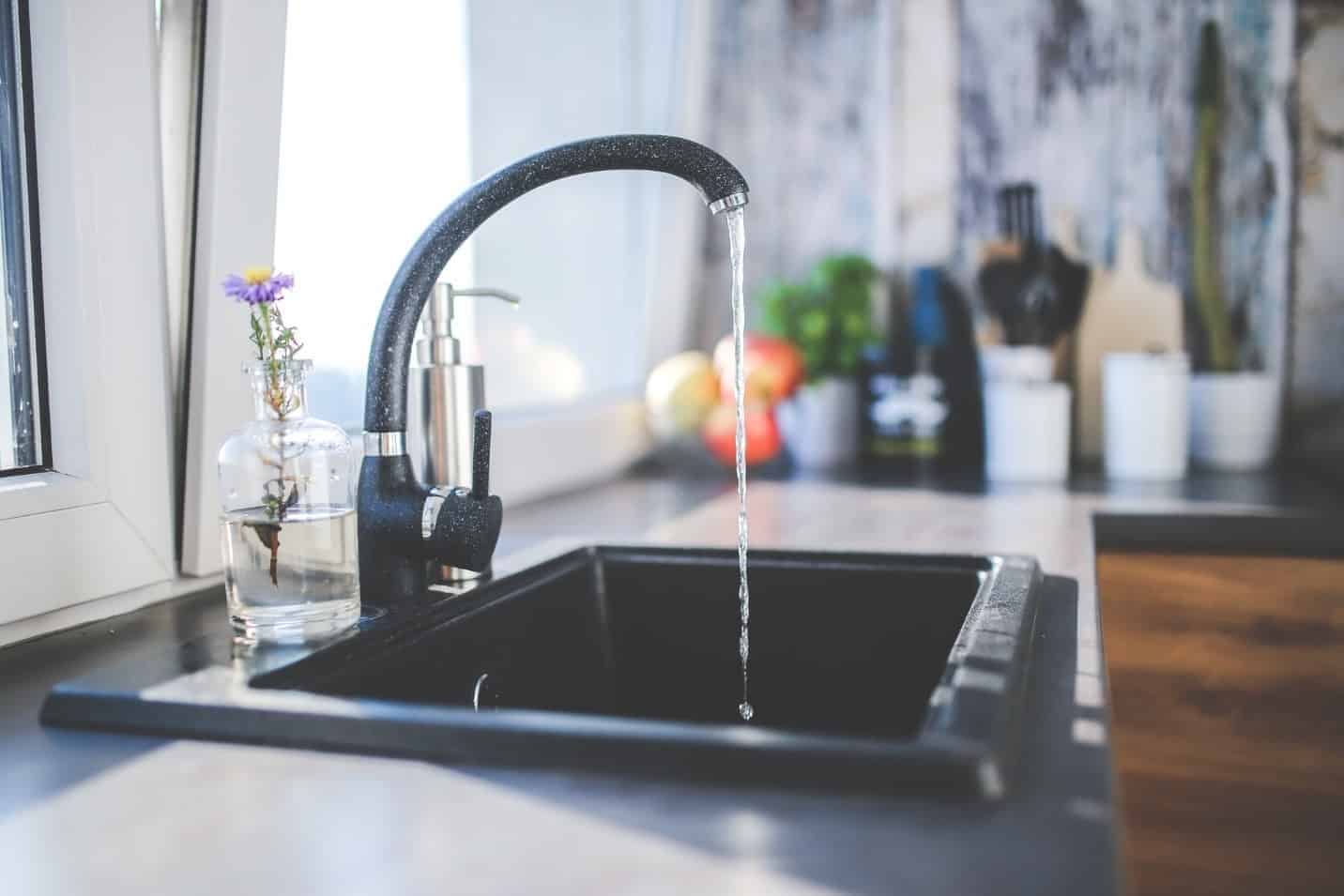 Don't break the bank! These doable inexpensive budget kitchen makeover ideas are sure to give to give you an added sparkle to your kitchen!
Makeover Kitchen
OK, we all want to make our kitchen sparkle. But we don't want to break the bank. We don't have a huge budget to remodel our entire kitchens.
Ironically, many of us only need to change just a couple of things to have a completely new feel and new vibes to our kitchen. Since you're probably spending a lot more time in your kitchen than you thought, you might be noticing those little things that you can change around. Things that will make your kitchen feel more welcoming and also get you enthusiastic for more cooking!
Kitchen Update Ideas
Maybe your cabinets are starting to look a bit 'tired' and outdated. The color of the cabinets. The wood finish of the cabinets. Kitchen update ideas can remedy these issues.
Kitchen Cabinets DIY
The rest of the framework of your cabinets are in good shape. Hey, all you need is just a fresh coat of paint, or maybe a new color that you've been thinking about.
Repainting is one of the cheapest and the easiest way to give your kitchen a completely new look.
Kitchen Updates
Here are some kitchen updates and makeover ideas that you can use right now to give your kitchen a new look!
You're in this space much more of each day, so why not have it a more perfect space!
And, if you're looking to update your bedroom on a budget, here're some great ideas I have!
Kitchen Cabinets DIY
Give Your Cabinets a Facelift
Painting your kitchen cabinets is one of the easiest ways to give your kitchen a fresh look. Don't compromise on the quality of paint. That's the last thing you want to do.
Old Kitchen Cabinets Makeover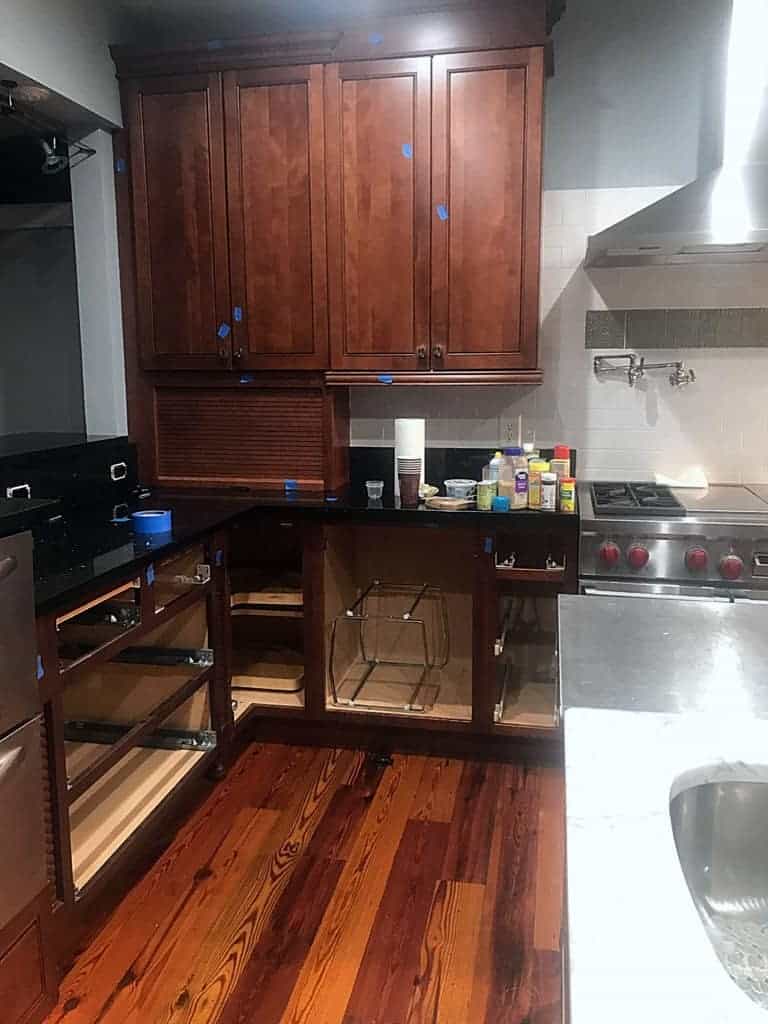 If you're a DIY person, make sure you prime them first. There are a lot of companies that sell primers for wooden furniture. Pick the best one that's available for you and go with it.
Updated Kitchens
Improve Your Storage
This is more of a management thing.
You want to set aside an afternoon to sort all the things you use on a daily basis. Make sure they are easily accessible and organize them in a way that makes sense for you.
Another simple way to get a 'new look' for your kitchen is to clean off all the clutter on the counters! Yes, something simple like that can make it seem fresh and new. Then adding something unique like a small chalkboard leaned up against the wall or an artificial plant, like succulents which are all the rage can make the space seem very unique.
Installing a magnet bar on the wall (out of the reach of little ones!) for displaying cutting knives can also be perfect for better organization.
Open Shelving Kitchen Ideas
Open shelving kitchens are super popular. The open shelving kitchen ideas abound! Open shelving gives a clean spacious appearance even in a small space. If you've got space for some open shelving or if you can reconfigure an upper cabinet or two, this DIY might just be the statement piece of your 'new' kitchen!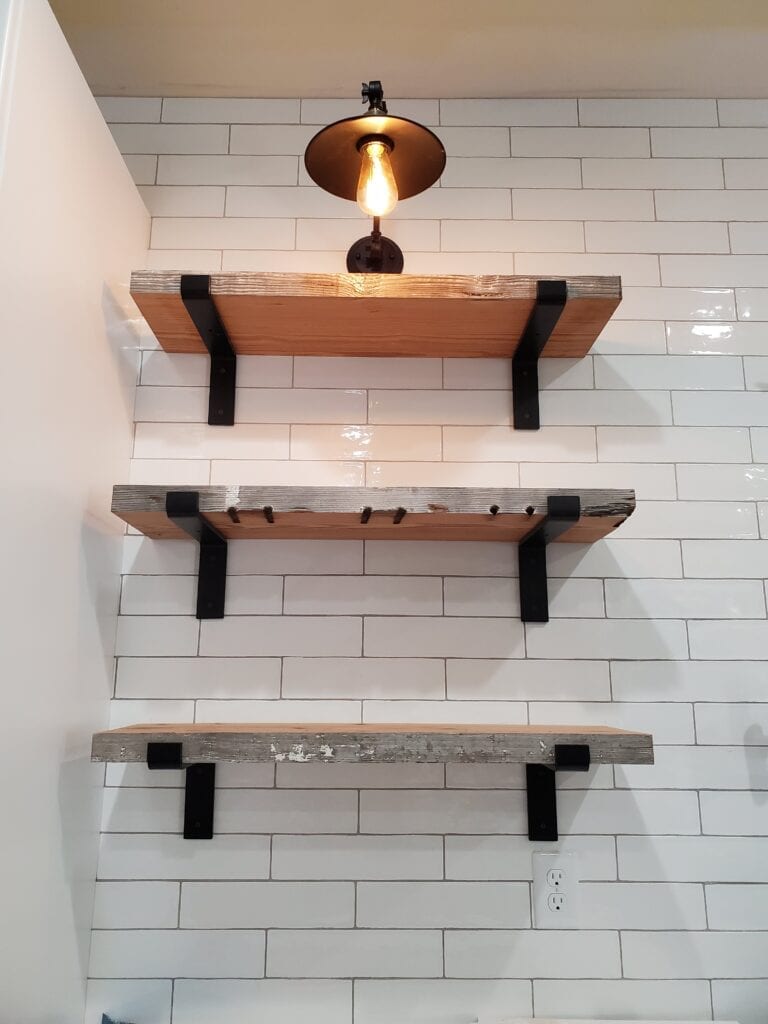 Rugs in Kitchen Area
A really simple quick and easy update is to consider rugs in the kitchen area. Now, keep in mind these have to be firmly secured and not in areas where there's lots of cooking being done because of spills, splatters and other things.
But, a small rug, with a rug mat under it, or a runner could be just what you need to add some pop!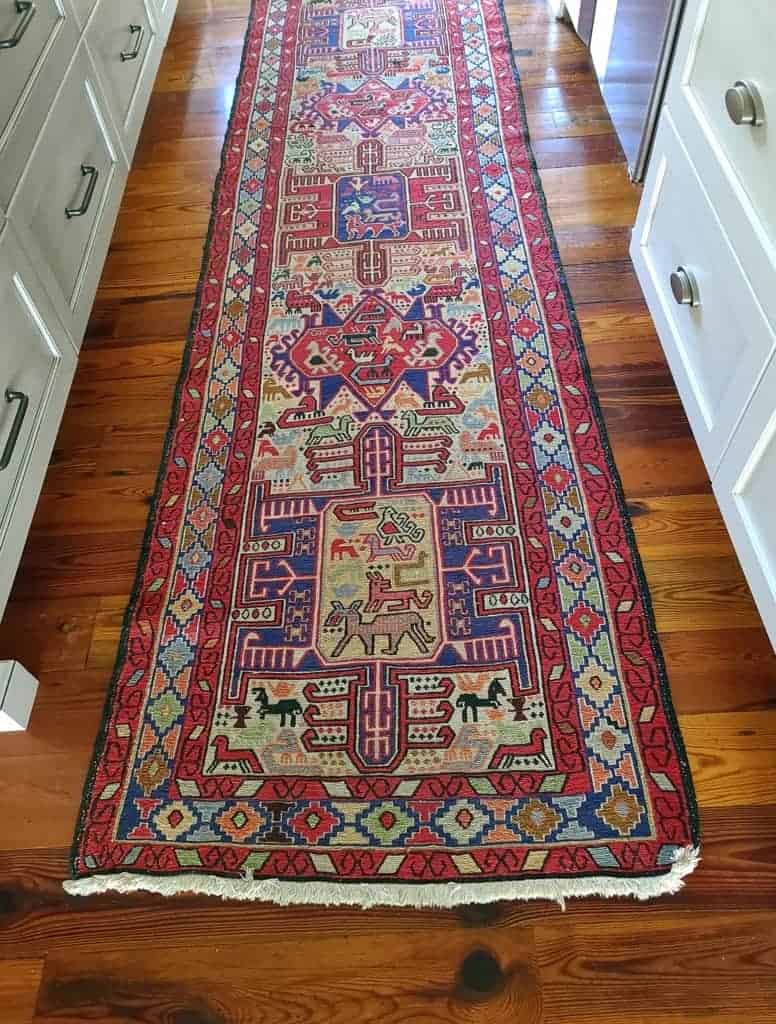 Update a Kitchen
Sometimes it's just a matter of decluttering that can update a kitchen. You'll be surprised by how many things you've accumulated. Stuff you can discard. Even more surprising will be the fact that how few things we use on a daily basis.
Make a pile for donation! As you're sorting this out items, use that rule of thumb for getting rid of 'stuff'. If you haven't used in the past 6-9 months, it's time to give it a new home. Donate or sell on one of the marketplace platforms on social media!
Simple Low Budget Kitchen Designs
Accessorize Your Cabinet Handles
I know this sounds like it won't make a lot of difference, but simply changing your cabinet handles can create a whole new kitchen look!Try something totally different. A finish. Style. Look. Replacing handles, knobs and pulls isn't expensive.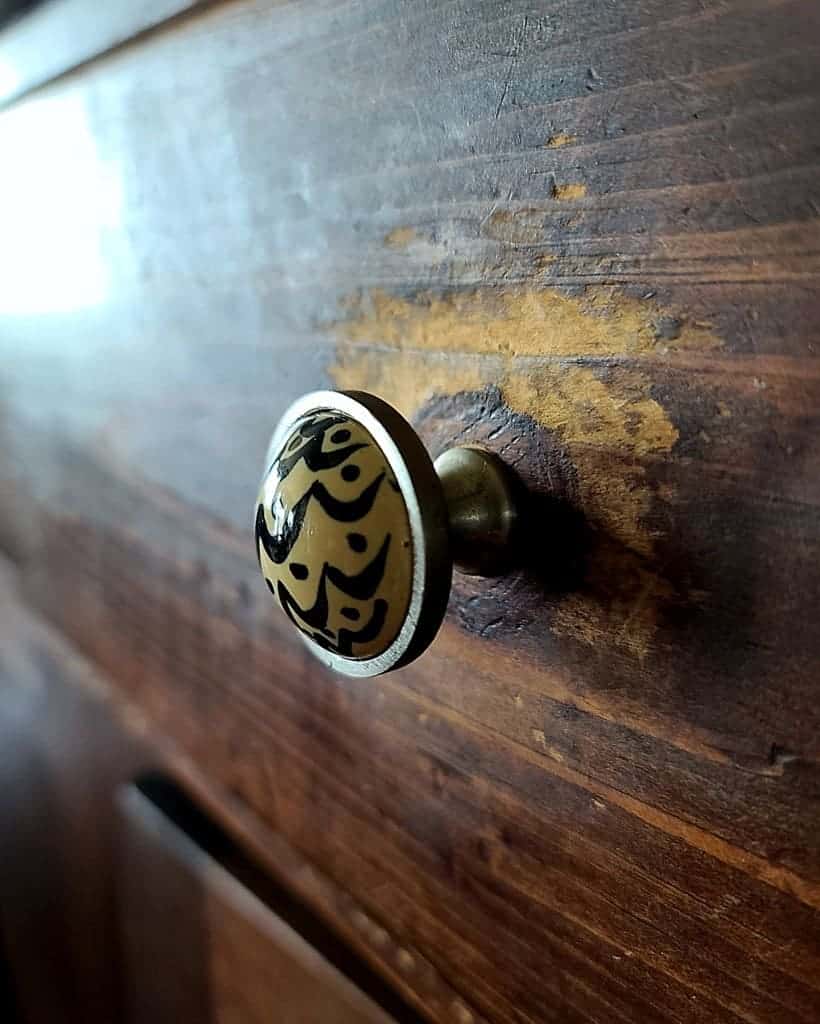 Kitchen Sink Remodel
Time for a New Tap or Faucet
We use taps and faucets on a regular basis and that's the last thing we might think about changing. But, boy, the WOW can be seen immediately.
Change it around and install a stainless-steel tap or maybe one with ceramic handles if you want to go for a country look. Consider different finishes of faucets, bronze, rubbed, and more.
Stainless steel faucets work great not only because they sparkle, but because they're super functional. And, if you want to really grab attention, go for black stainless. As soon as you enter the kitchen, it's packs a punch of drama.
The black stainless-steel sink is also like a statement that tells people this kitchen is different than the ones they're used to.
Kitchen on a Budget
Add Some Vintage Furniture
You might need to do some work to get this done, but it is possible. Adding some vintage furniture to your kitchen will give it a feel like nothing else.
If there's a seating area in your kitchen, replace the table and chairs with vintage or 'shabby chic' looking ones.
Charity shops, reclamation yards, consignment stores, thrift stores, etc. usually have these kinds of furniture.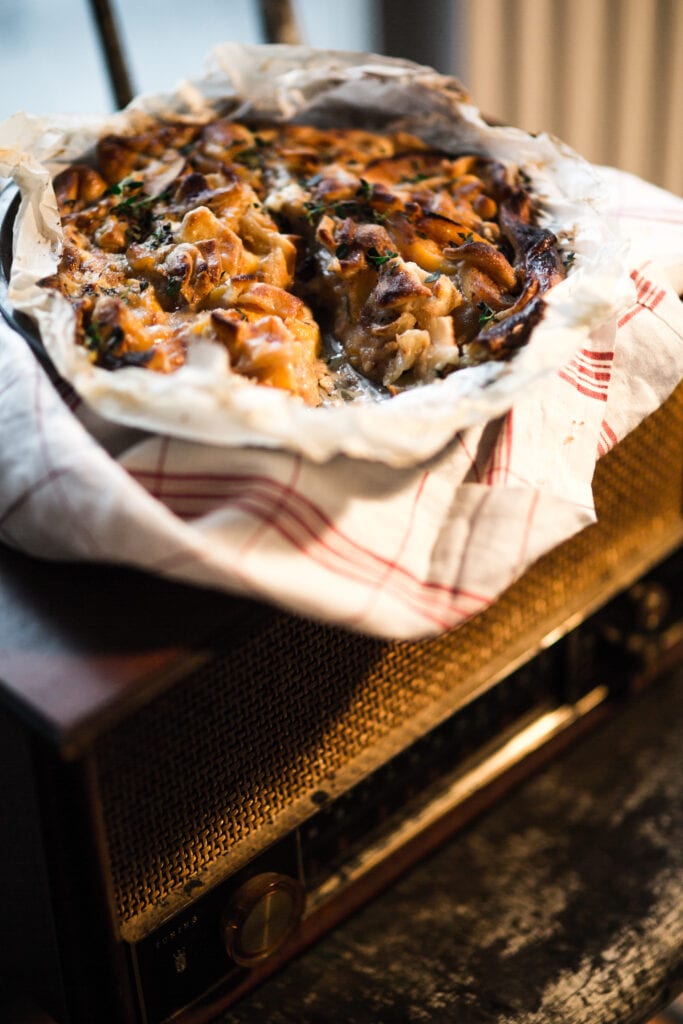 Paint a Refrigerator
Refrigerator Makeover
Refrigerators are big ticket items. Maybe that's not in the budget.
You know what's a better option? Giving the old refrigerator a makeover.
Makeover Kitchens
There are so many DIYs out there for refrig updates like:
Wallpaper
Painting
Chalkboarding
Contact Paper
Fancy Dancy Handles
Check out these 12 cool DYI fridges makeovers!
Renovated Kitchen
Getting a bold new look without spending a fortune is possible!
These ideas give you options to create a whole new flair. Every time you walk in your kitchen, these small improvements and changes you've made will bring a smile to your face.
That's what life's all about. Staying fresh. Staying current. Staying creative. And, smiling and sharing love. And, nothing speaks more of love than your food 'masterpieces' from your fresh new kitchen!