a west virginia cornbread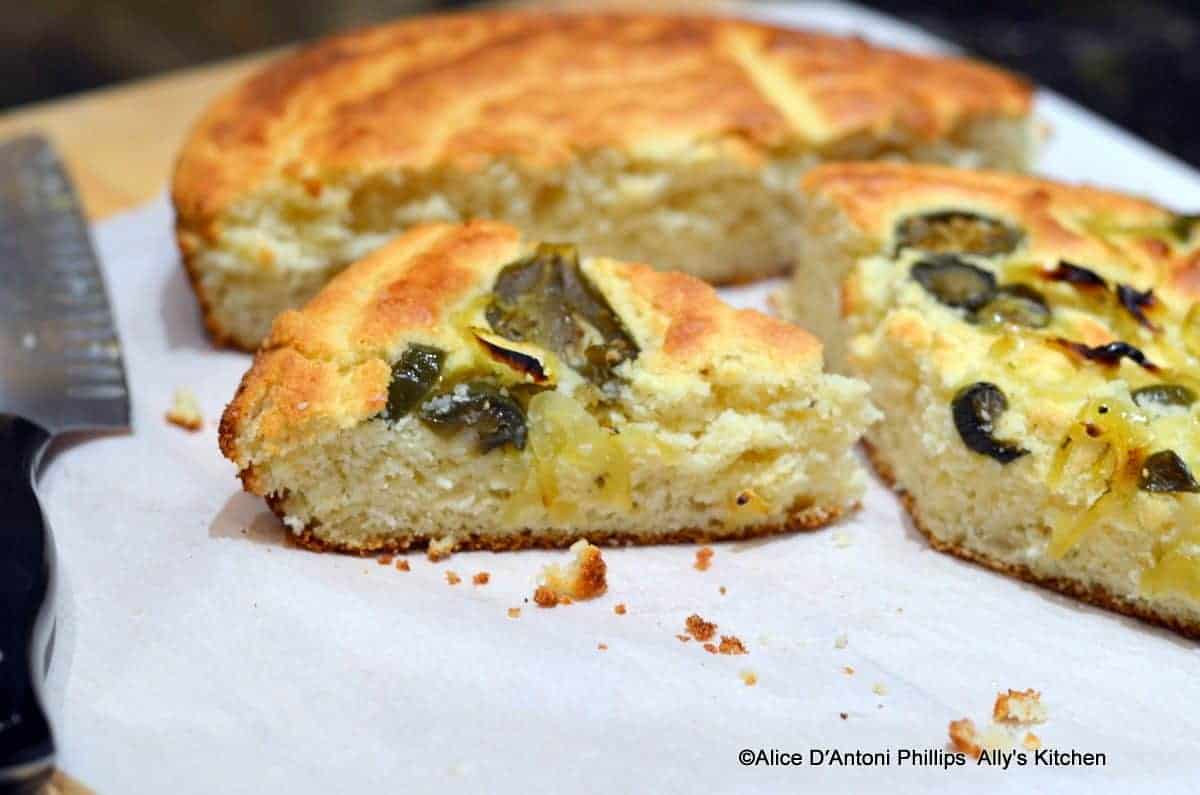 The amazing thing about food is that a lot of people have a passion for it~~while they may not be bloggers, have a website, FB fan page, run a restaurant, etc., their zest for creating good food, sharing recipes, and giving their love through food is there loud and clear. I've witnessed this, first hand, and repeatedly on Facebook with the foodies, most who are home cooks, come together because we all love food! One of my foodie friends, Karen from Ohio by way of her home in West Virginia, shared her cornbread recipe with me!
Being a WV girl myself, I always like to see how other folks make their cornbread depending upon what neck o' the woods they were raised in. Now, my cornbread is really simple~~basically two ingredients~~self-rising white cornmeal (Martha White or White Lily only!) and buttermilk…Ben and I like it thin and crispy. Karen's cornbread called for a few more ingredients and was a more cake-like cornbread; I did tweak it just a tad, but not much! A great flavor, and as you can see it sliced beautifully! Next time I make it, I'll use either two skillets to get it thinner and even more crispy or cut the recipe in half! Regardless, this is one fabulous recipe! Thanks, Karen!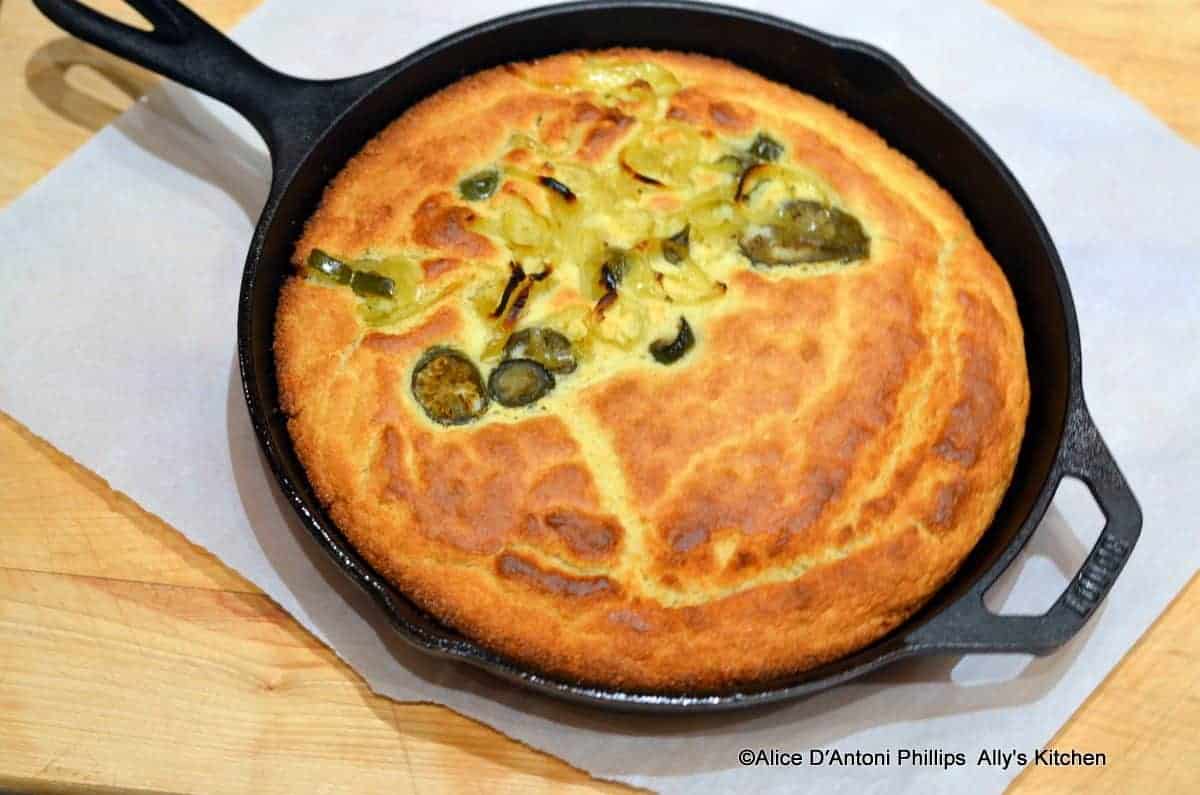 Serves: 6+
Preheat oven to 425
What you need:
1 1/2 cups self-rising cornmeal (Martha White or White Lily)
3/4 cup self-rising flour
2 beaten eggs
1/4 cup sugar
1/2 tsp sea salt
2 cups buttermilk
1/4 cup bacon drippings
Crisco for greasing well the cast iron skillet
Jalapenos & gourmet peppers (topping~~optional~~not, a must!)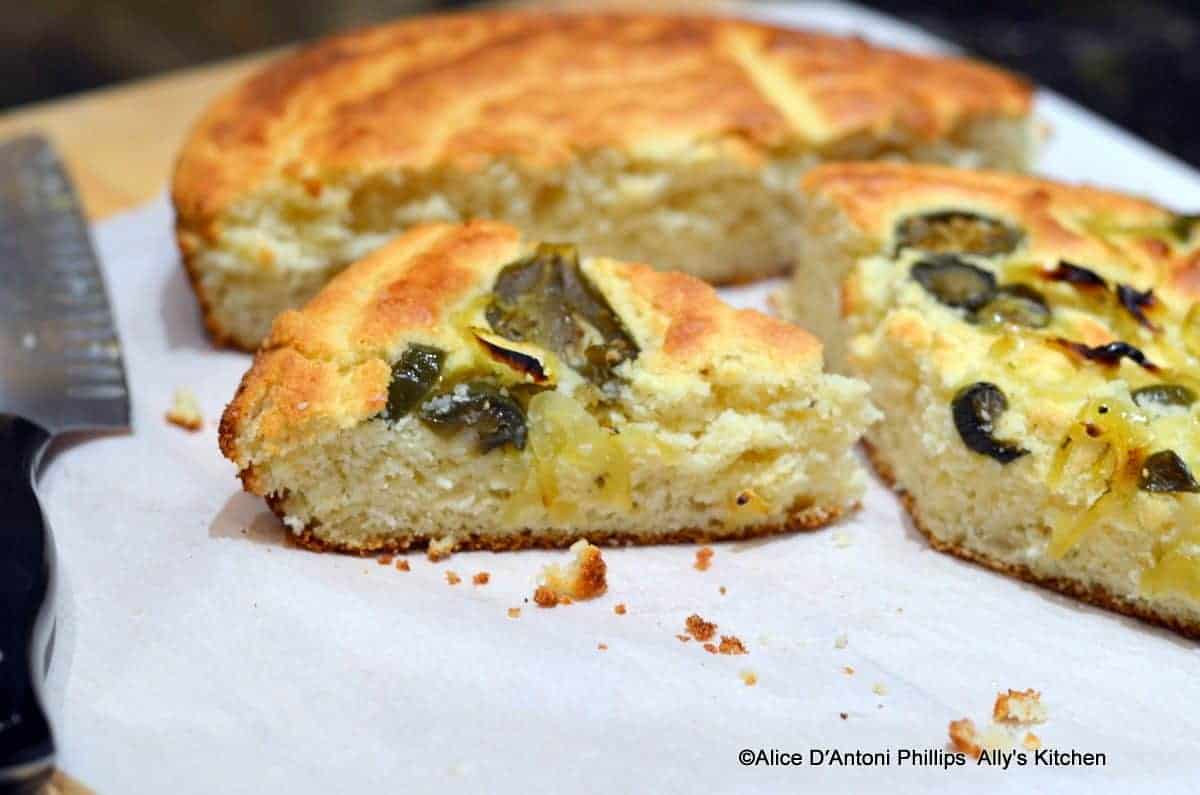 What you do:
In a large mixing bowl, combine the cornmeal, flour, eggs, sugar, salt, buttermilk and bacon drippings and mix well. If the batter is too thick (should be consistency of a cake batter), add a splash of regular milk or a little more buttermilk.
Pour into a well greased cast iron skillet and bake in a preheated 425 oven for about 25 minutes. The top will begin to crack and 'crater' and be golden brown~~for extra browning on top, turn on broiler for a few minutes~~watch carefully!