Restaurant-Quality Upgrades for Your Home Kitchen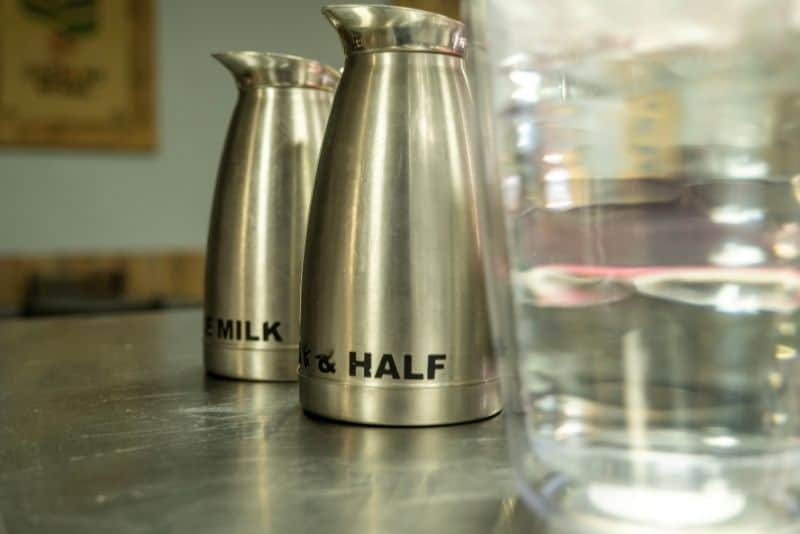 If social media wouldn't inspire everyone to change their homes and get more organized, it wouldn't happen. However, the kitchen is the one room you must update and keep organized. Let's deliver the best your favorite part of the house has to offer with these restaurant-quality upgrades for your home kitchen.
Storage Containers
If you haven't paid attention to the remodeling side of the internet, it's probably best to get started now, especially if you want to straighten out every inch of your kitchen. Storage containers have made a strong impression on many, as they're reusable and cut down on waste.
Keep things like sugar, flour, and your favorite pasta noodle arranged in a fun-shaped storage container. Some fun shapes you need to add to your growing collection of bins include:
Square
Circle
Rectangle
Heart
Don't be afraid to add fun prints and other novelty containers, such as zebra prints, animals, and floral designs.
Stainless Steel Pitcher
If you need some more style in pouring drinks, the stainless steel pitcher is the right item for you. Your kitchen appears more on-trend and organized with stainless steel appliances, especially a pitcher.
Your drinks will stay cool or hot, as the steel helps control the temperature. For an idea on sizes, go for a small if you're using milk or cream; as for the larger size, it works best for things like water and lemonade.
Makeup Air Unit
A makeup air unit does wonders for restaurant kitchens, as it helps ventilate the area and prevents workers from overheating. You should have a makeup air unit on your range hood. It delivers the beautiful benefits many restaurant workers get from the unit.
The unclean air goes through a vent and dispenses outside. After, the air comes through again, but it's fresh air this time. The makeup air unit can make the eating area a better place to breathe and cook.
Cutlery Box
A cutlery box can keep the smallest items organized, like pencils, and arranges your silverware. The cutlery box looks great in drawers or outside, but its most critical advantage is how it gives you better access to essential items.
The other items you can keep inside of a cutlery box include:
Serving utensils
Straws
Cleaning supplies
Arts and crafts
Needle and thread
Every item in the kitchen needs a new enhancement. To get started searching for an optimized cooking area, keep this list of restaurant-quality upgrades for your home kitchen in mind when redesigning the kitchen.