aussie slow cooker grassfed pale ale beef pot roast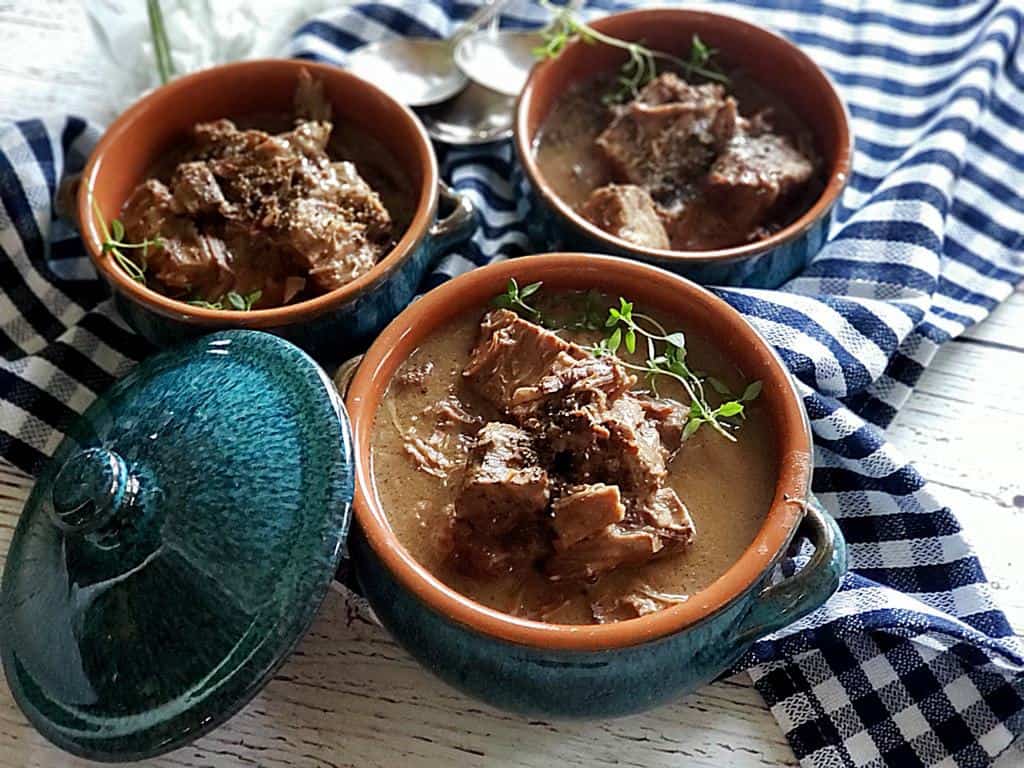 Guranteed to be THE easiest and tastiest grassfed pot roast you'll ever make! It's got some pale ale and other ingredients bursting with amazing flavors!
Beef Pot Roast
Disclosure: I am a brand ambassador for True Aussie Beef & Lamb. (Yes, I'm very lucky to be working with a great company!) And, I'm compensated for creating recipes and posts, including this one, 'Aussie Slow Cooker Grassfed Pale Ale Beef Pot Roast', for them. Believe me, I don't partner with any brand unless I truly believe in and support their product(s) and the kind of company it is. One that's shares similar values as I. Most importantly, I only work for food companies whose products I would feed my family and friends! All these opinions and the creation of this recipe are credited to me.
Chuck Roast Insta Pot
Beef is not created equal. At least in my mind and from my tastebud perspective. One hundred percent grassfed beef is far superior to grain-fed beef. And, yes, I can taste a difference.
Easy Pot Roast Recipe
If you've never tasted 100% grassfed beef from Down Under, then you must. I've served it to many many of my friends and family, and, invariably, they can taste the difference. They recognize the difference in texture and flavor.
Slow Cooked Beef Pot Roast
Now I admit, buying Aussie 100% grassfed beef, well, most all grassfed beefs for that matter, is more expensive. But, when you're talking about your health, your heart and the functioning of your body, what price will you pay to put good stuff in it.
Beef Pot Roast Slow Cooker
Even if I can have beef only once every week or two weeks, I'd rather buy 100% grassfed and have beef less often than not. It's all about making the right choices for yourself. And, I'm pretty good at stretching dollars and stretching grassfed beef!
Cuts of Beef Pot Roast
Why Aussie Grassfed Beef
That's because one-hundred percent grassfed beef, like the kind from True Aussie Beef, is naturally leaner. Because of that, it cooks about 30% faster using most methods. Grassfed beef is also healthier for you. And, that's well-established. Your tastebuds can tell a difference and your body and health will, too. Just how is it better?
Less total fat.
More heart-healthy omega-3 fatty acids.
More conjugated linoleic acid, a type of fat that's thought to reduce heart disease and cancer risks.
More antioxidant vitamins, such as vitamin E.
Beef Pot Roast Recipe
Please check out some of my other Aussie Grassfed Beef Recipes and enjoy this tummy-warming pale ale pot roast recipe. If there're leftovers, then you've got an amazingly flavorful base for a great beef vegetable soup!
Aussie Grassfed Beef Asian Bowl
Aussie Grassfed Beef Lollipop Sticks
Aussie Grassfed Harissa Beef Meatball Kabobs
For more great holiday recipes and to see where you can buy Aussie Grassfed Beef and Lamb in your area visit their website!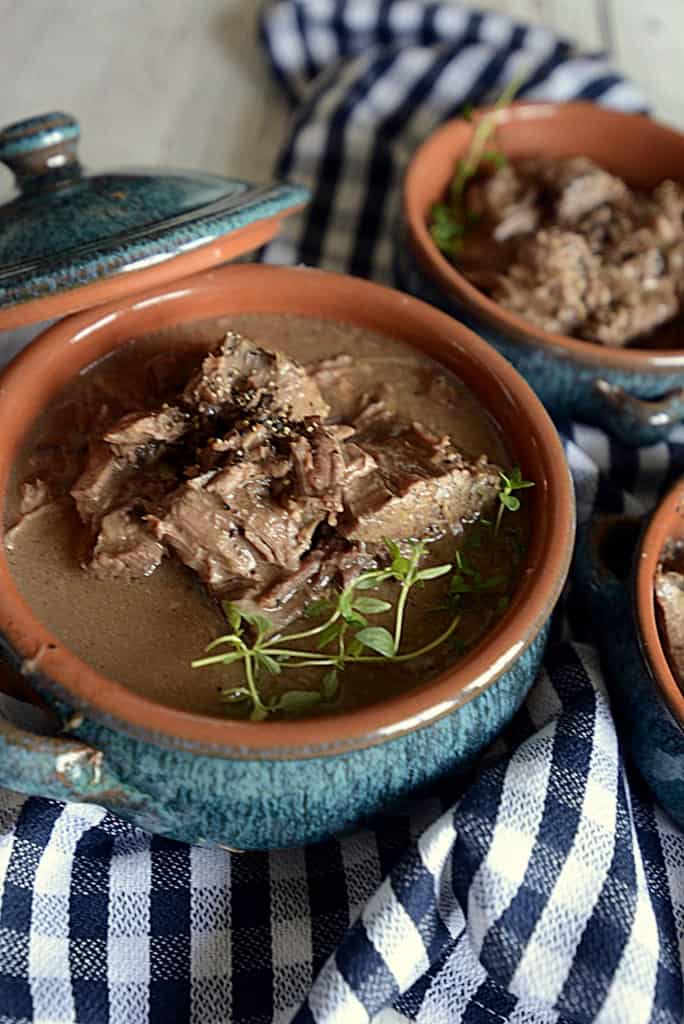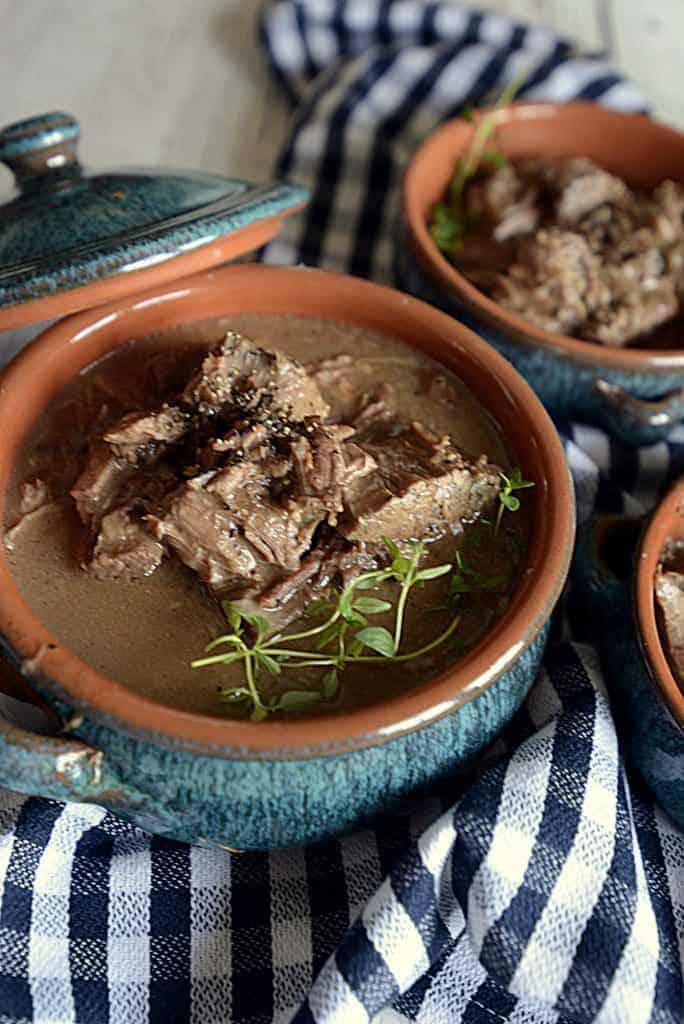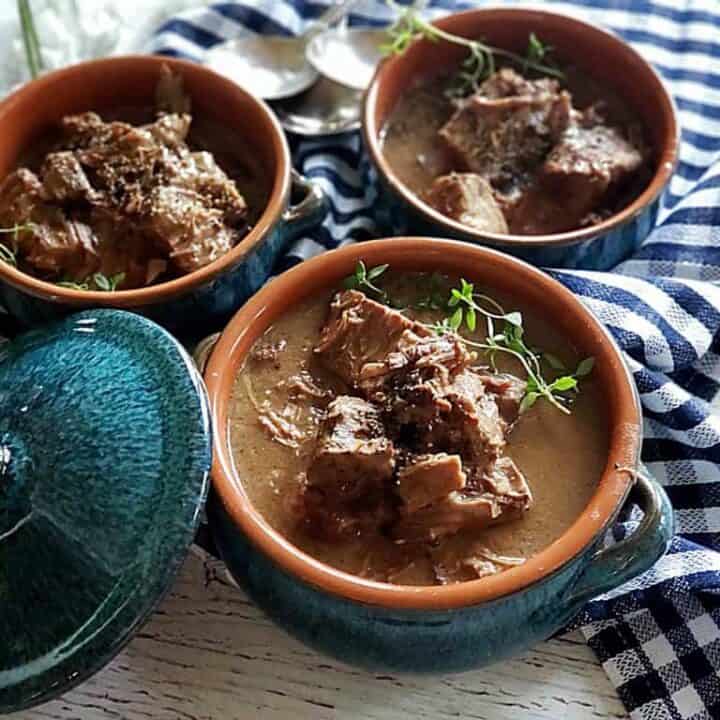 slow cooker aussie grassfed pale ale beef pot roast
Ingredients
3 ½ to 4 lb. True Aussie grassfed beef, bottom round roast (or similar roast option), cut into several chunks
1 (1 oz.) envelope Onion Soup Mix, i.e., Lipton Soup
1 box (12 oz.) organic cream of mushroom soup, Pacific brand or similar
3 Tbl. Bragg Nutritional Yeast
1 bottle (12.7 oz.) Pale Ale Beer
2 tsp. sea salt
½ tsp red chili flakes
Instructions
Put all ingredients in the slow cooker. Set on high for 4 ½ hours.
Meat should be tender and be shreddable with a fork.
Notes
If a thicker gravy is desired, make a slurry from ¼ cup flour (all-purpose) and ½ cup of water. Whisk well working out all lumps.

Slow drizzle into the hot beef broth and whisk/stir to thicken.