zip tips al fresco dining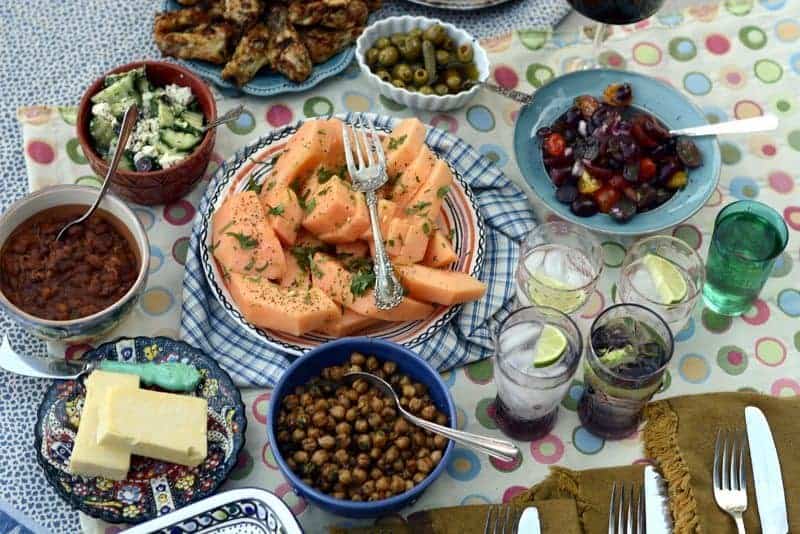 No need for much explaining here. These zip tips for al fresco dining should make perfect sense. Just follow the captions on the pictures that describe some of the easy ways to make dining al fresco come together on the fly! I did just that. Got home at 5:15 and had company coming at 5:30. Luckily, they arrived at 5:41. Whew! Done!
Two couples. A table full of beautiful food that was all pulled together in about 45 minutes. Some new things. Some leftovers. Some nibbles and bites that create a meal adventure.
With wine, good food, great friends, a balmy Spring evening, there's no other place to be than outdoors! Everything tastes better. Feels better. Happens better. And, to boot, we had a gorgeous full moon as the evening darkened. Yes, there was dessert, too!