maple pumpkin meringue pie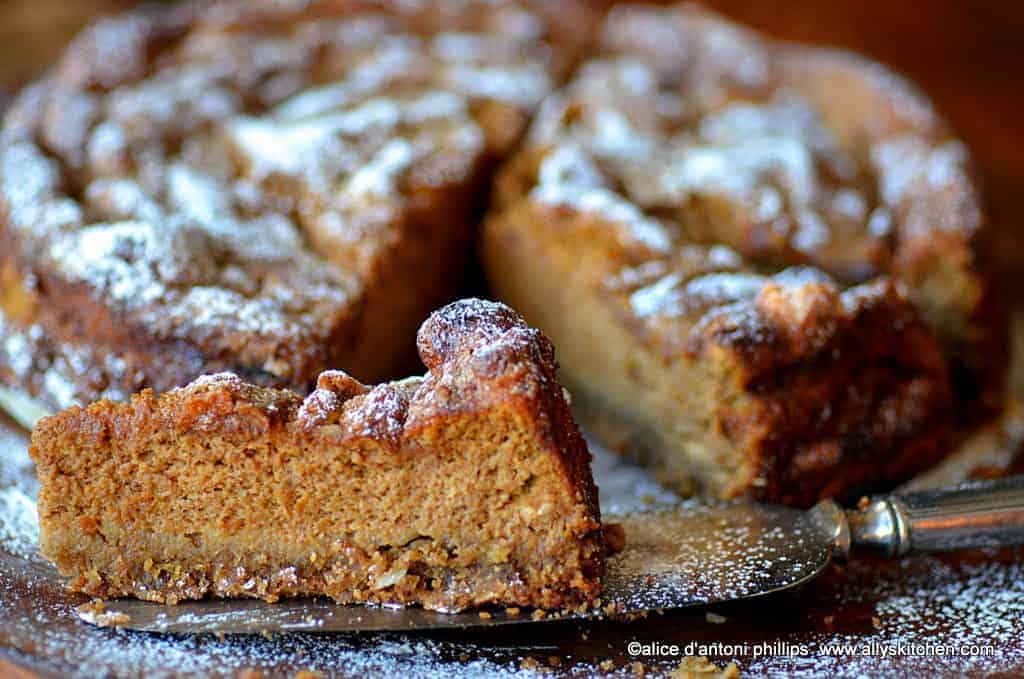 When you take a bite of this 'maple pumpkin meringue pie' you'll think that you're experiencing a poof of airy lightness mixed creamy warm spiced textures in your mouth. It's so light that when I took my first bite I thought I was going to float! Well, not really but that's the feeling that it gave me~~and, I think food does channel your emotions and feelings.
The warm spice aromas wafts as you raise that fork with the first bite. It's like something that immediately starts the drooling mechanism. And, for me, that's what good food's all about. Yes, experiencing the sensual aspects of it before you even start chewing. This experience takes time. Don't rush it. And, if you can have your first slice of this pie a tad bit warm, then you might actually gasp after the first bite. If none of these reactions happen, then that's ok, too. This is just good eats from my soul to yours. ~peace & pumpkin luv~ ally xoxo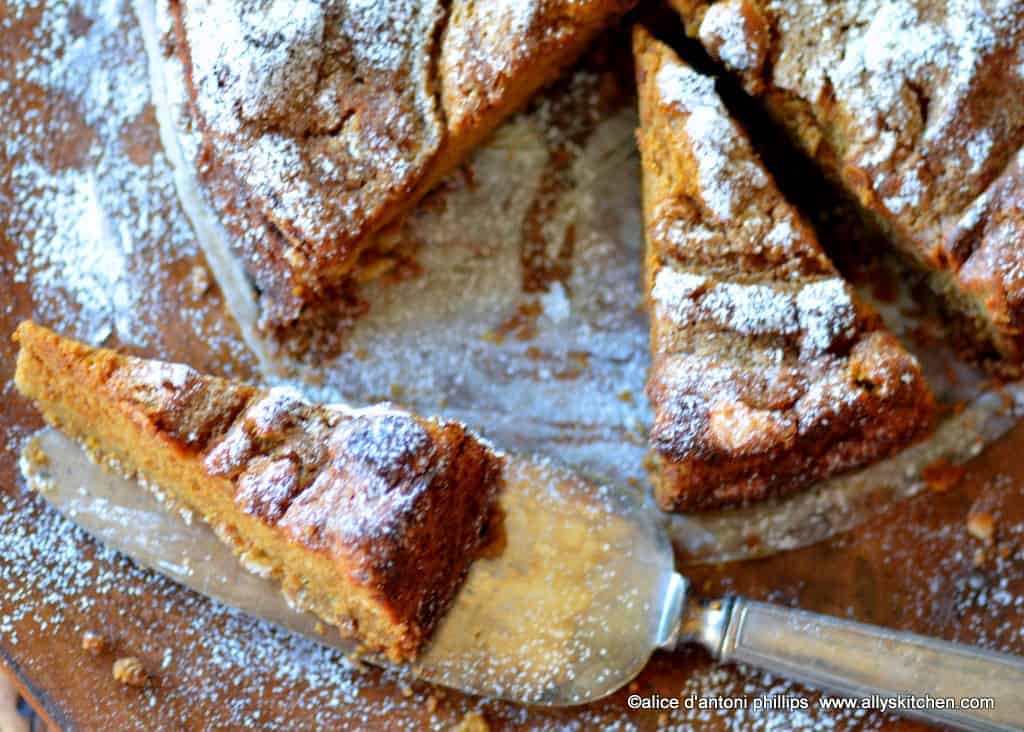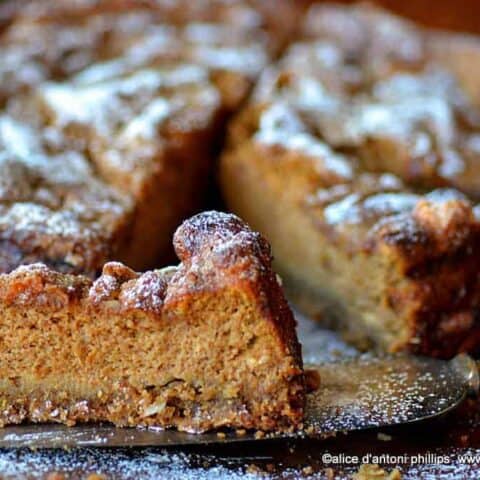 maple pumpkin meringue pie
Yield: One springform pan
Ingredients
Preheat oven to 325
CRUST:
3 cups finely crushed graham crackers
6 Tbl. salted butter, melted
FILLING:
1 (15 oz). can pumpkin puree
4 egg yolks (reserve whites for the meringue)
1/8 tsp. sea salt
1 Tbl. vanilla
¾ cup pure maple syrup + 3 Tbl.
1 tsp. ground allspice
1 tsp. ground cinnamon
½ tsp. ground clovrs
2 Tbl. plain flour
1/8 tsp. cream of tartar
¼ cup powdered sugar
Instructions
In a mixing bowl, combine the graham cracker crumbs and melted butter and work together with your fingers. Coat the pan (bottom and sides) with cooking spray then place a piece of parchment paper (circle shape) in the bottom of the pan.
Put the graham cracker mixture in and press into the bottom making a thick crust on the bottom of the pan. Bake in a preheated 325 oven for 5 minutes. Remove and set aside.
In a large mixing bowl, combine the pumpkin, egg yolks, salt, and vanilla and blend well. Add the maple syrup, spices, flour and blend well.
In another mixing bowl, put the egg whites and cream of tartar. Using a mixer whip the egg whites until stiff peaks form. Gently fold in the meringue into the pumpkin mixture. Do not mix too much keeping the 'airiness' of the mixture. The batter will be thick and fluffy.
Pour into the pan with the crust. Place this pan on a cookie sheet. Bake in a preheated 325 oven for about 60 to 75 minutes or until a toothpick comes clean from the center. Remove to a cooling rack.
After about 10 minutes, gently run a butter knife around the inside perimeter just to loosen the sides. After about an hour, un-latch the pan.
Dust with several tablespoons of the powdered sugar prior to serving.