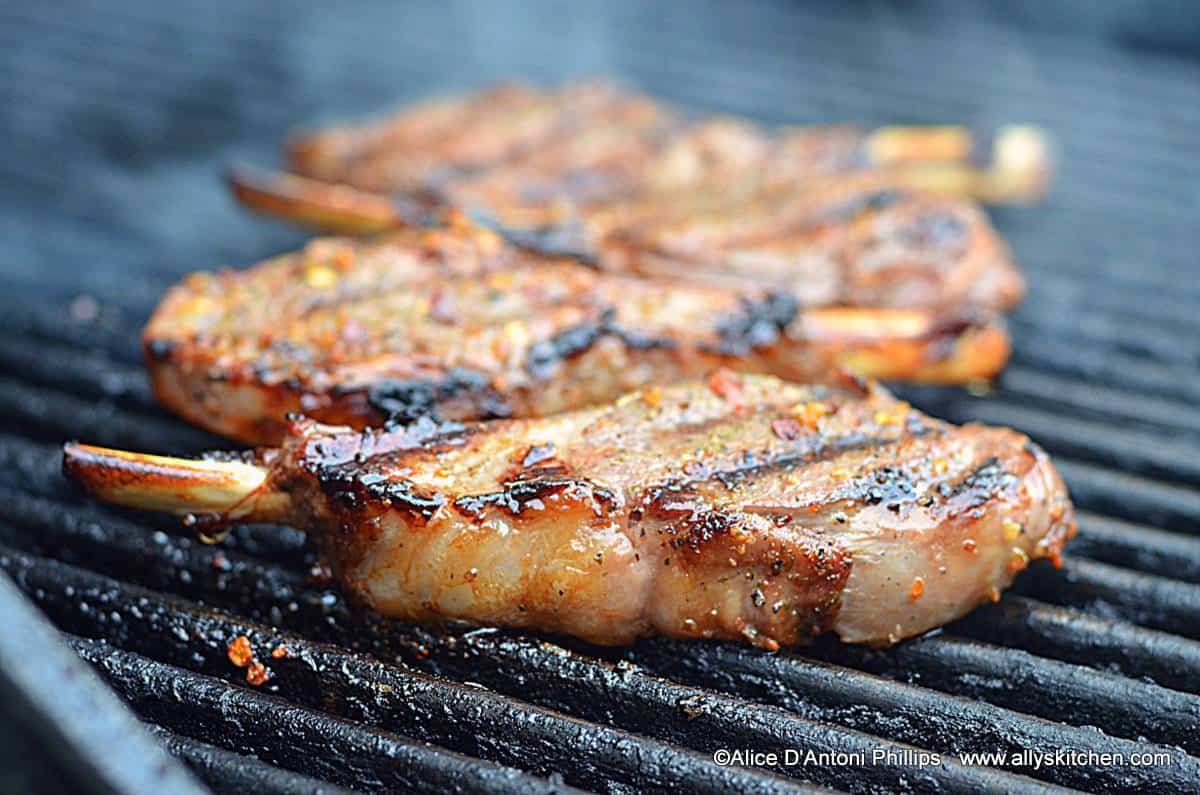 This recipe is brought to you by DOLE Packaged Foods, however, all of the recipe development and creative food artistry, including the photography, is solely the work of Ally in her Kitchen.  For more information CLICK~
Ever since returning from the DOLE California Cook-Off ***hummm, who won? Click and see**** I've been obsessed with finding ways to incorporate many of their packaged products into my Boho recipes~~rather than just looking at fruit in the juice as 'fruit in the juice', I'm thinking of ways I can use their delicious goodies in everything from cookies to lamb chops!
That's one of the perks of entering contests~~you're opened to not only new people and challenges, but you take away from these competitions a new energy of creativity that fuels your culinary juices.  So, rather than just seeing a food/cooking contest as a finite beginning and ending, this kind of challenge or contest, whether you win or not, becomes a mechanism for moving you into other territories of growth with your passion and love affair with food.
And, believe me, with my upcoming huge competition in the 2013 World Food Championships, I need all the inspiration I can fuel because that's where the very best of the best meet to compete!  Whatever you create has to be something that dazzles and wows the palate and the palette~~that doesn't mean complicated recipes or dishes, it simply means really knock your socks off good eats!  In essence then, cooking contests build upon each other for the competitor making you more confident, giving you experiences that can transfer from venue to another, and preparing you for boundaries that keep expanding!
This 'Mandarin Orange Sauce' would be really sassy on other meats like pork chops, chicken, shrimp, white fish, and then, of course, it's a great stir fry sauce and even a warm sauce over ice cream with a sassy heat flair!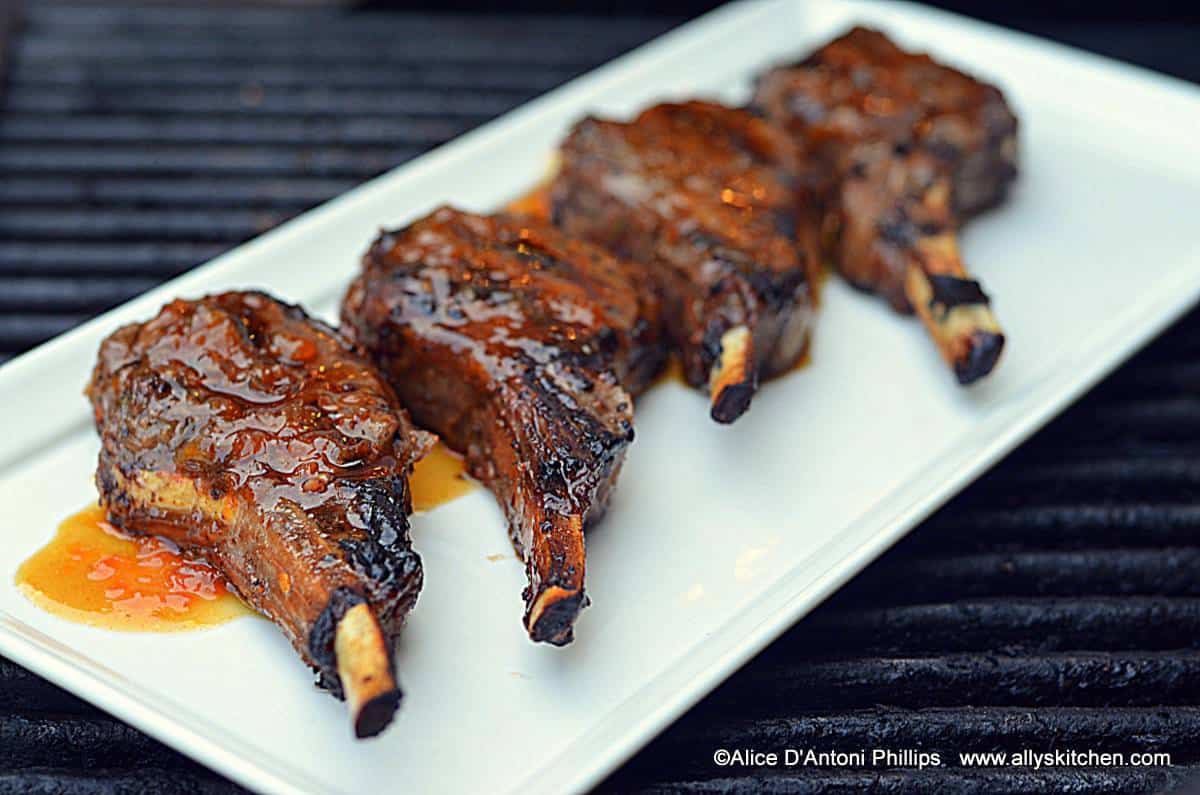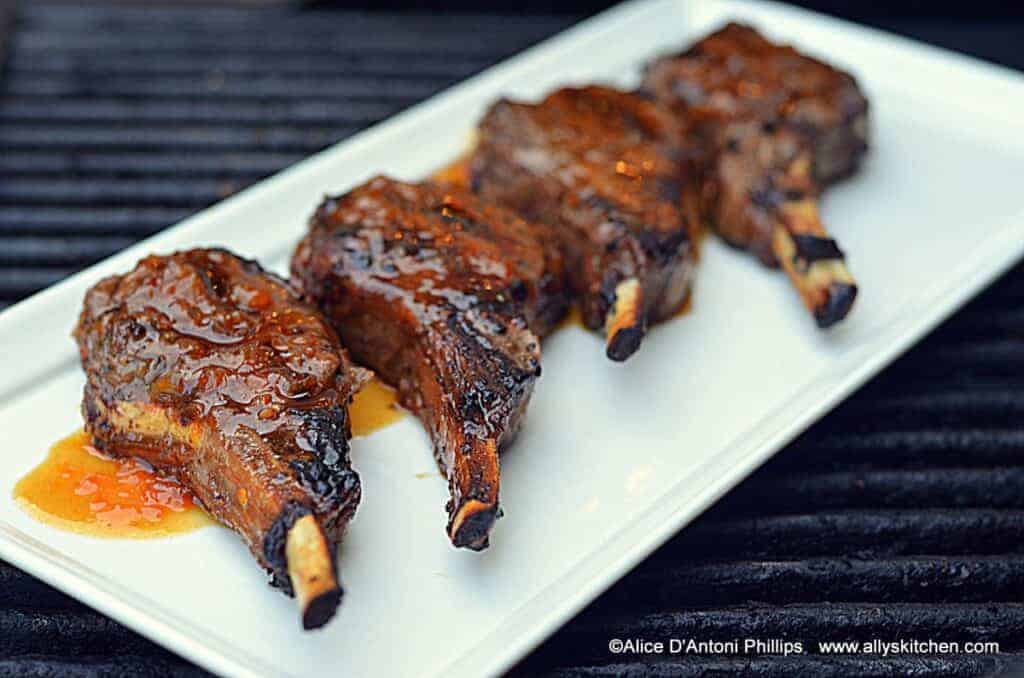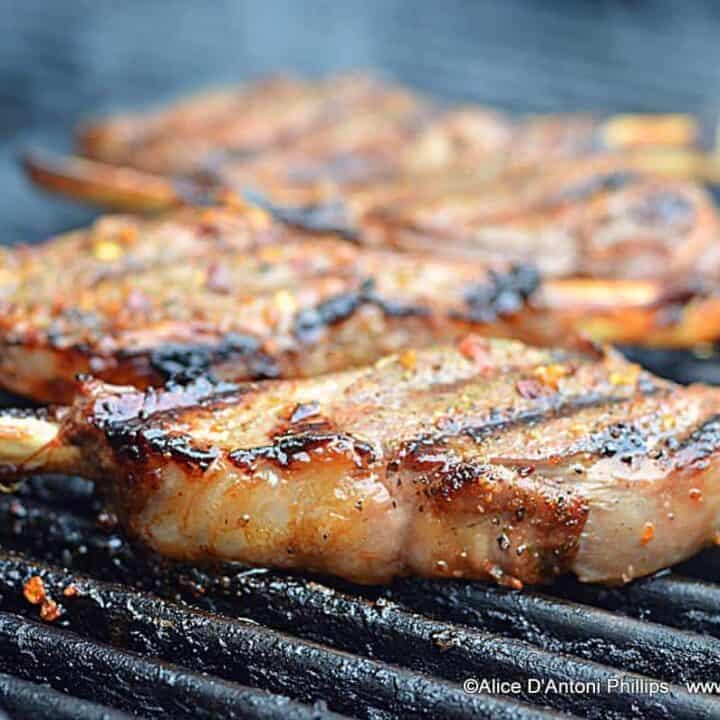 mandarin lamb chops
Ingredients
LAMB CHOPS
6 bone-in lamb chops
MANDARIN SAUCE
2 Tbl. butter
1 15 oz. can DOLE Sunshine mandarin oranges~~reserve 1/3 cup juice for marinating lamb chops
1/3 cup honey
1 tsp Rodelle Vanilla
1/2  tsp. sea salt
1 tsp. coarse ground pepper
1 Tbl. Korean Sweet & Spicy Sauce (can substitute another hot sauce, red chili flakes (about 1 tsp), etc.)
2  Tbl. soy sauce
1/4 cup chopped green onions (divided)
1 package Simply Asia Mandarin Orange Stir Fry Sauce
CHOP MARINADE
1/3 cup mandarin orange juice
1 Tbl. soy sauce
1 tsp. Rodelle Vanilla
1 Tbl. green onions chopped
1 tsp. World Market all-purpose seasoning (can substitute Italian, Greek, Herbs de Provence)
1 tsp. sea salt
1/2 tsp. pepper
Instructions
Begin with the chop marinade. Combine all the ingredients into a pie plate and blend. Add the lamb chops and coat with the mixture. Cover with foil. Refrigerate for about 2 hours.
Remove about 30 minutes prior to grilling. Chops can be grilled on outdoor grill or inside in a hot cast iron skillet.
Outdoor Grilling: Heat grill to 400-450. Coat with cooking spray. Grill chops on each side about 4-7 minutes depending upon size and thickness and desired finish.
Pan Searing/cooking: Coat heavy cast iron skillet with cooking spray. Get hot on medium high heat. Place chops in skillet. Sear about 2 minutes. Reduce heat to medium and cook another 3-4 minutes. Flip and repeat.
MANDARIN SAUCE
In a heavy saucepan, melt the butter on medium high heat. Add the oranges/juice, honey, vanilla, salt, pepper, hot sauce, & soy sauce. Bring to roaring boil for about 20 minutes. Stir occasionally.
Reduce heat to medium and cook another 20-25minutes (simmering boil) or until sauce starts to thicken. Add green onions and Simply Asia sauce and blend.
Reduce heat to simmer cooking another 15 minutes. Turn off heat. Drizzle sauce on grilled lamb chops.