Salsa~~such a divine addition to any dish! And, this golden beet salsa, or side dish, has the allure of gorgeous healthy golden nugget beets, hints of curiously addictive spices like cumin and corinander, subtle sparks of heat, and the surprise of sweetness!
Now what inspired me to create this salsa~~well, I had a fresh bunch of organic golden beets, and I wanted to do something different with them. So I started flipping through the pages of one of my favorite, and very few, cookbooks, Jerusalem, and looking at the pictures~~ahhhhhaaaa! Inspiration instantly! Just looking at stunning food photos ignites ideas for me~~I don't even have to see a recipe~~I can imagine it in my mind~~the way I want to do it.
Try this golden beet salsa with my skinny girl pork chops! Pile it on top!!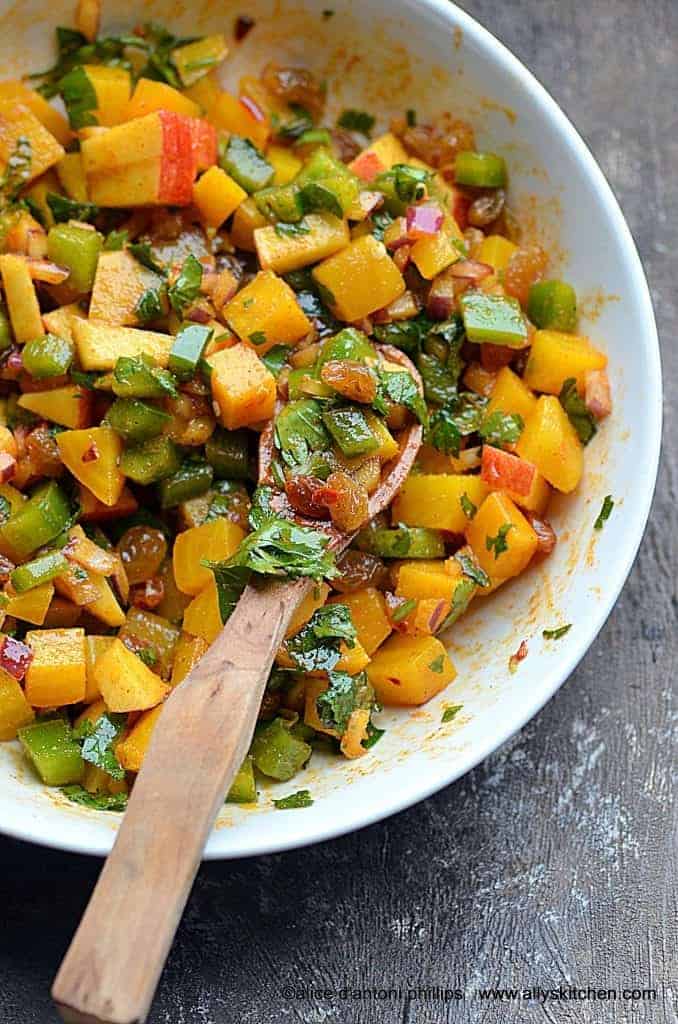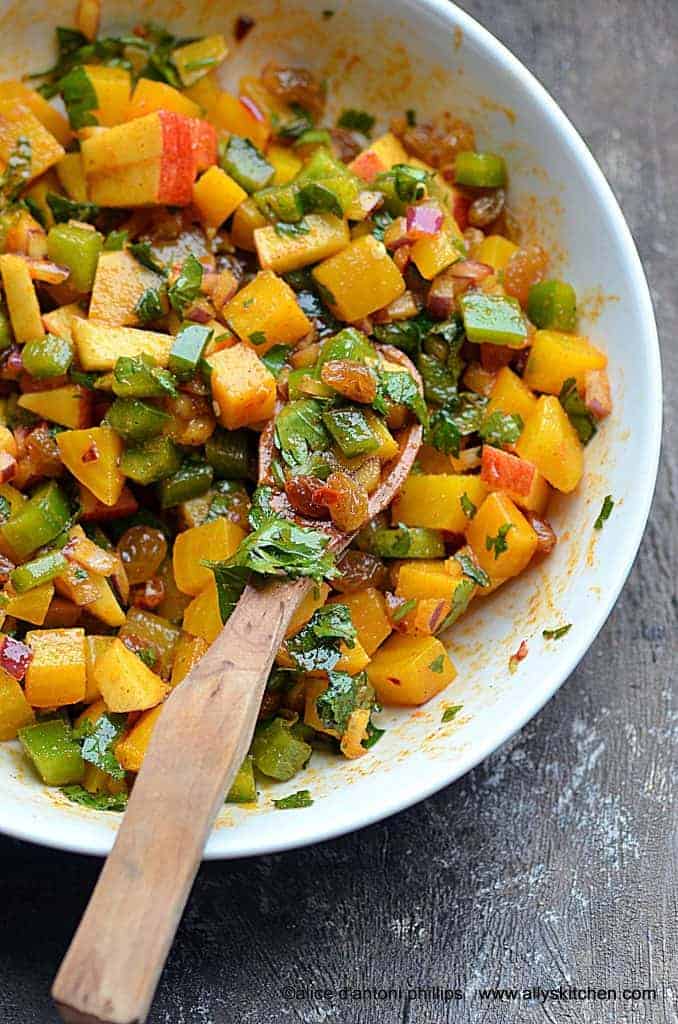 Ingredients
4 golden beets, cleaned and stewed until tender, then peeled and diced
½ cup green pepper, diced
1 red crisp sweet apple, diced (leave on peel)--I used a Gala, which is like a cross between a golden and red delicious.
¼ cup flat parsley, chopped
2 Tbl. Fresh mint, chopped
½ cup golden raisins (optional)
1 tsp. sugar
1 tsp. ground cumin
½ tsp. ground coriander
½ tsp. red chili flakes
½ tsp. coarse ground pepper
½ tsp. sea salt
¼  tsp. ground cinnamon
¼  tsp. allspice
2 Tbl. Extra virgin olive oil
1 lemon, juice
Instructions
In a mixing bowl, combine the diced beets, green peppers, apples, parsley and mint and toss together. Add raisins if you would like a tad bit more sweetness.
In another small bowl, combine the sugar, cumin, coriander, red chili flakes, pepper, olive oil and juice of the lemon and blend well.
Drizzle over the beet mixture, toss and blend well, refrigerate about 30 minutes before serving.
https://allyskitchen.com/golden-beet-salsa/
©ally's kitchen intellectual property