pineapple upside down minis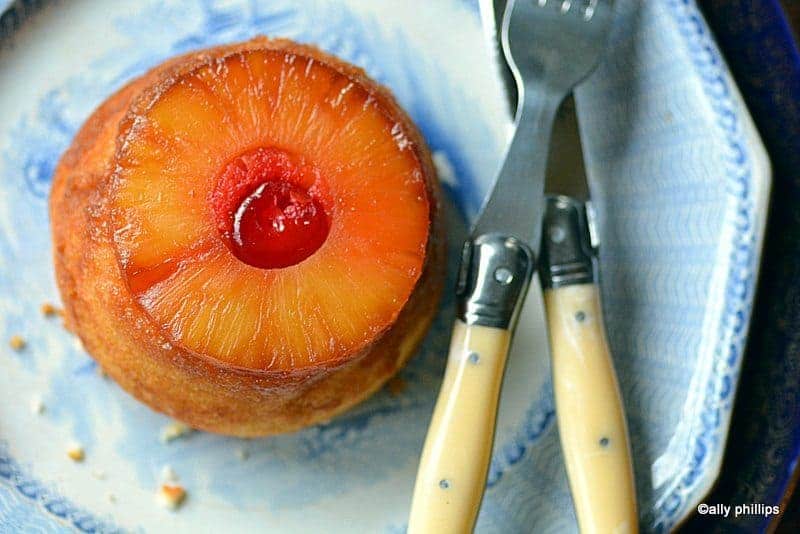 Pineapple upside down minis recipe is a sponsored post in partnership with Dole Packaged Foods. For a full disclosure, click here.
Do you believe in fairy tales? As a kid, you probably did. Then you grew up. Realized 'reality' and may have given up on dreams. I remember watching the Rose Parade on TV as a kid and thinking it was a fantasyland. A place that was only for rich, famous, stars, the elite. Never in my wildest dreams would I think I'd be at the Rose Parade doing cooking demos at 'Live on Green'!
Yes, this recipe and seven others will be featured at the Dole Bistro where I will be cooking at the 2016 Rose Parade. I've had the amazing adventure and honor to be Dole Packaged Foods first-ever social media ambassador. In this role, I've had some pretty magnificent experiences, am meeting so many great folks, but I must say, the Rose Parade is the 'cherry' on the top~much like it is in this beautiful pineapple upside down mini cake!
This year's theme for the DPF float is 'Soaring over Paradise'. Get ready to see something that is a moving work of art involving thousands of hours of work and hundreds of thousands of fresh flowers, fruits and more. On January 1, tune in to watch the Tournament of Roses Parade where Dole Packaged Food's float, "Soaring Over Paradise," explores the world's rainforests. The float includes four waterfalls, a zip line that travels through the rainforest canopy and a flock of Macaws that appear to take flight over the floral gardens.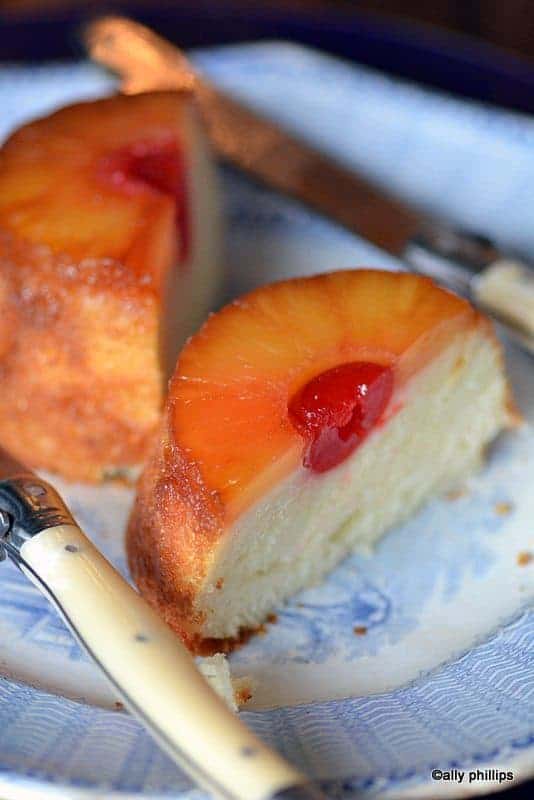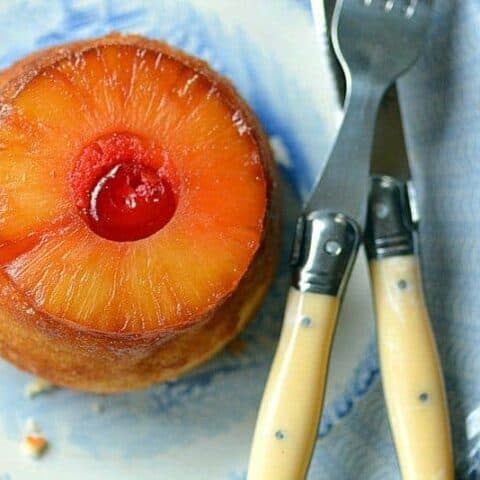 pineapple upside down minis
Ingredients
2 cans (20 oz. each) Dole pineapple slices
1/3 cup butter, melted
2/3 cup brown sugar, packed
1 package (18.25 oz.) yellow or pineapple flavored cake mix
9 maraschini cherries, cut in half
Instructions
Drain pineapple; reserve juice.
Stir together the butter and brown sugar. Evenly divided sugar mixture into 18 (2/3 cup each) muffin cups coated with cooking spray.
Lightly press well-drained pineapple slices into sugar mixture. Place cherries in the center of the pineapple, slice side up.
Prepare cake mix according to package directions, replacing amount of water called for with reserved juice. Pour 1/3 cup batter into each muffin cup.
Bake in a preheated 350 oven 20- to 25 minutes or until wooden pick inserted in center comes out clean.
Cool 5 minutes. Loose edges and invert onto cookie sheet.
Notes
If muffin cup is smaller than 2/3 cup, it will not be large enough to hold pineapple slice and batter.

To add even more moistness to the cake batter, add 2/3 cup room temperature whipped cream cheese!