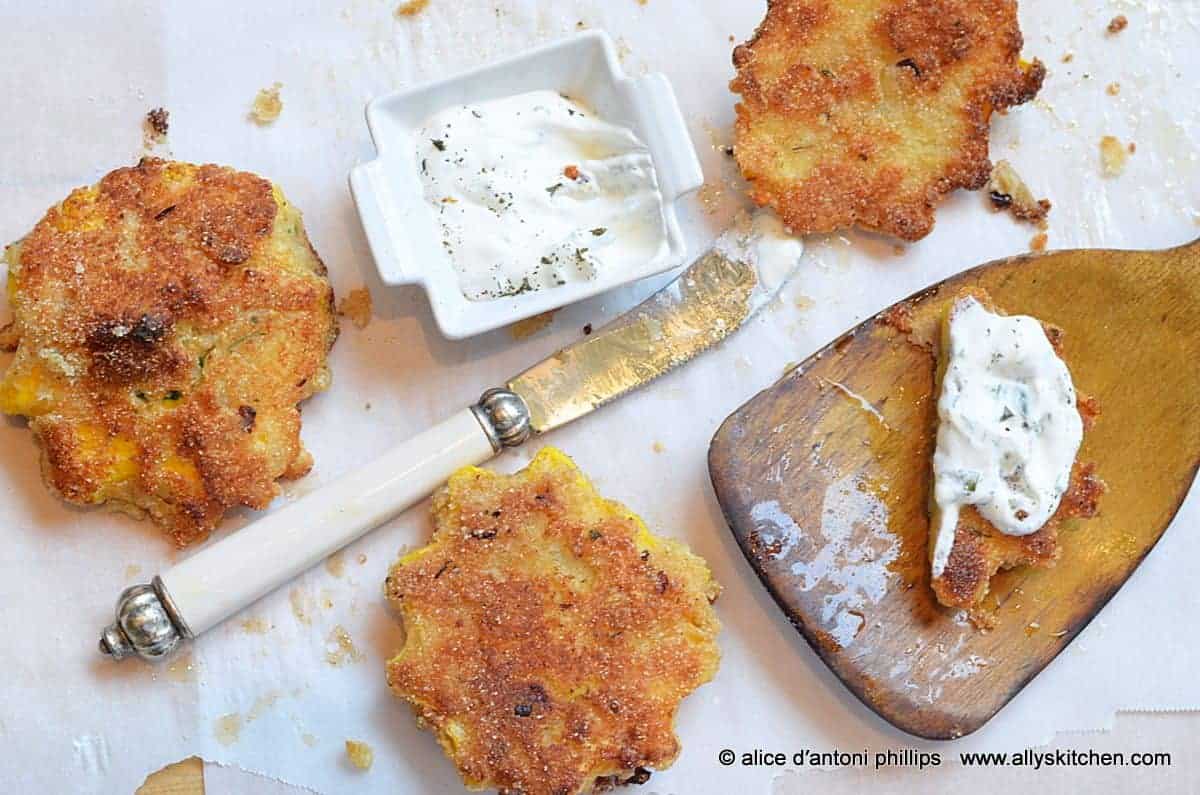 Patty Pan Squash
Crunchy patty pan squash fried like a green tomato is simply divine! Add a dollop of sour cream. Check for these squash at the farmers market!
Some folks call it patty pan squash and others call it flying saucer squash. No doubt these round squash with scalloped edges do resemble a flying saucer, and since I'm always riding my magic carpet, I just figured I'd run into a flying saucer or two along the way!
Patty pan squash might be yellow, white, or green. Patty pan squash is versatile and makes for some delightful summer recipes. It can be grilled, fried, or, in this case, oven-roasted. Patty pans have a somewhat buttery flavor, although some people think they taste have an 'olive oil' like taste.
Patty pan squash like other squashes are considered a vegetable in food preparation. But, patty pan squash like all squashes are a kind of fruit according to botanical classification. Pumpkins and zucchini are types of squashes, too.
Recipes for Squash
You can prepare patty pan squash just like you do most any type of squash. Fry, grill, saute, oven roast. Recipes for squash range from soups and stews to side dishes and salads. The possibilities are endless. But, when patty pan squash are available and abundant in summer, I love to grill and fry them much like my beloved green tomatoes fried!
Green Tomatoes Fried
Fried green tomatoes. Yep, popular in the South and kinda trendy in some restaurants now! There's just something about the crispy warm crust on the outside of a veggie that makes that veggie even more succulent. Now, I've fried up some wicked green tomatoes in my life and have also fried up some tasty Armenian cucumbers. There's nothing more tasty than frying summer squash, fresh off the vine, just like those green tomatoes and cukes! If you want to try fried green tomatoes, then check out my recipe. I like to serve these crunchy salty juicy 'maters with a dollop of creamy sour cream!
My good friend, Mary Marshall, who has the fantastically popular food blog, All Things Food~~Cooking with Mary and Friends was my angel inspiration for these flying saucers. Thank you, Mary. Sometimes our creative juices just hit the stall mode!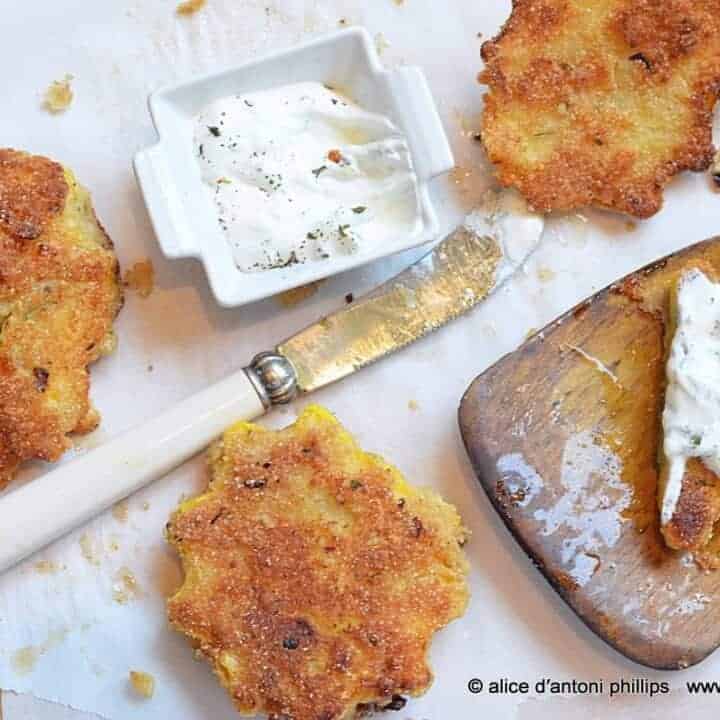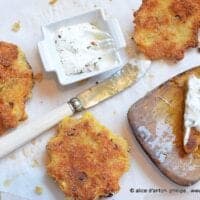 crunchy patty pan squash
Ingredients
4 Tbl. bacon drippings
3 round (flying saucer) squash (or regular squash)cut into 1/2" thick round pieces
1 cup buttermilk
1 egg, beaten
1/4 cup all-purpose flour
1/4 cup Italian bread crumbs
1/2 cup cornmeal
3/4 tsp. sea salt
1/4 tsp. red chili flakes
Instructions
Put the bacon drippings in a large heavy skillet. When ready to fry the squash, turn heat to medium high.
Combine the buttermilk and egg in a shallow bowl and blend well. Add some of the squash pieces and coat well. Combine the flour, bread crumbs, cornmeal, salt and chili flakes in pie plate. Shake off the excess buttermilk from the squash and then coat well on both sides with the dredge mixture. Place each piece on a parchment paper lined cookie sheet.
Continue with all squash in the buttermilk and then coating with the dredge. When the drippings are hot, place a few pieces in (don't crowd) and fry on each side, about 2 minutes each, until golden brown. Remove to serving plate or place on the cookie sheet.
Serve immediately while warm and crispy. Of course, these are great at room temperature, too!