roasted maple dijon carrots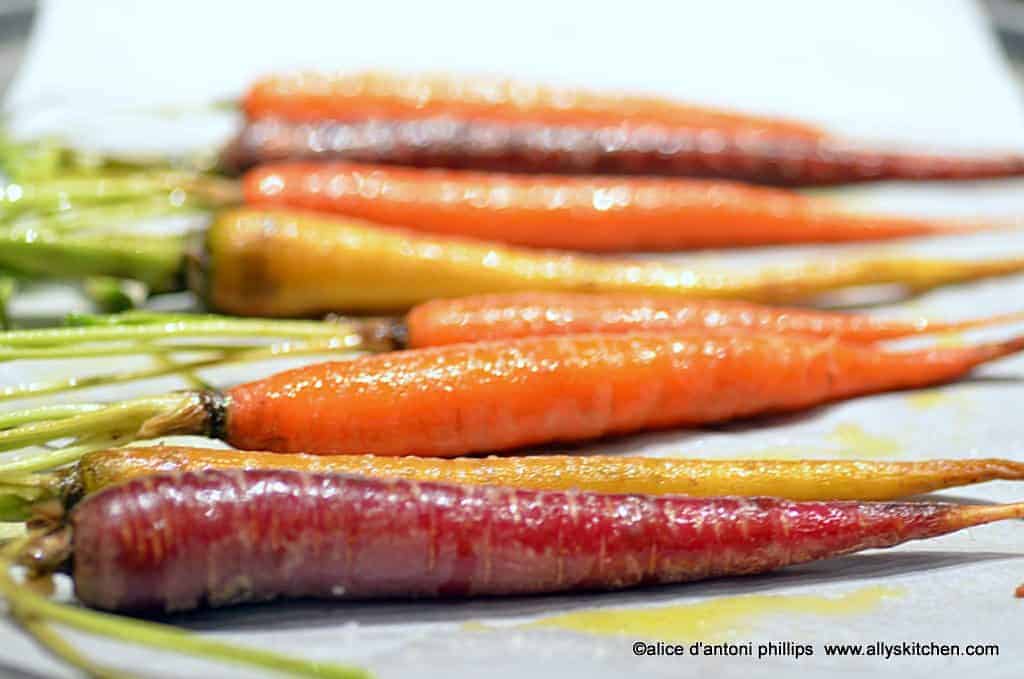 We foodies in the cyberspace universe are really one big family~~we're connected by our food DNA. We all work in basically the same space~a kitchen~large, small, equipped with our favorite tools!
One thing that always happens with foodies is that we inspire each other~~and, that's where this recipe comes from, yes, inspiration from Dr. Sonali Ruder, by day a real-live physician and by love a chef whose website is 'the foodie physician'. Her cookbook, 'Anti-Aging: Over 100 Easy Recipes for healthy, Wellness & Longevity' is full of fabulous dishes, many hers and some the work of esteemed foodie luvs, like this one from Marsha Baker of 'The Better Baker' blogspot!
While the recipe calls for chunked carrots, true to my boho style, I bought these rainbow whole carrots, trimmed the green tops and kept them whole. Other than that, the recipe is to a tee, and I must say it's like eating Bugs Bunny carrot sticks of happiness!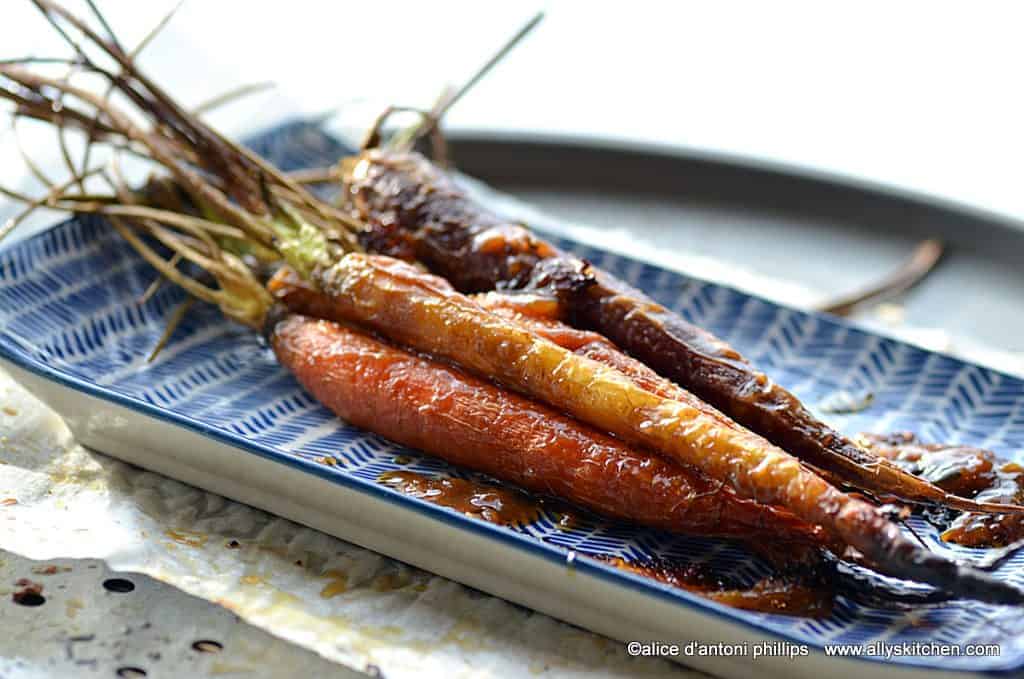 Serves: 2-4
Preheat oven to 350
What you need:
8-9 medium carrots, peeled and chunked
1-2 Tbl. olive oil
3 Tbl. pure maple syrup
1 1/2 tsp. Dijon mustard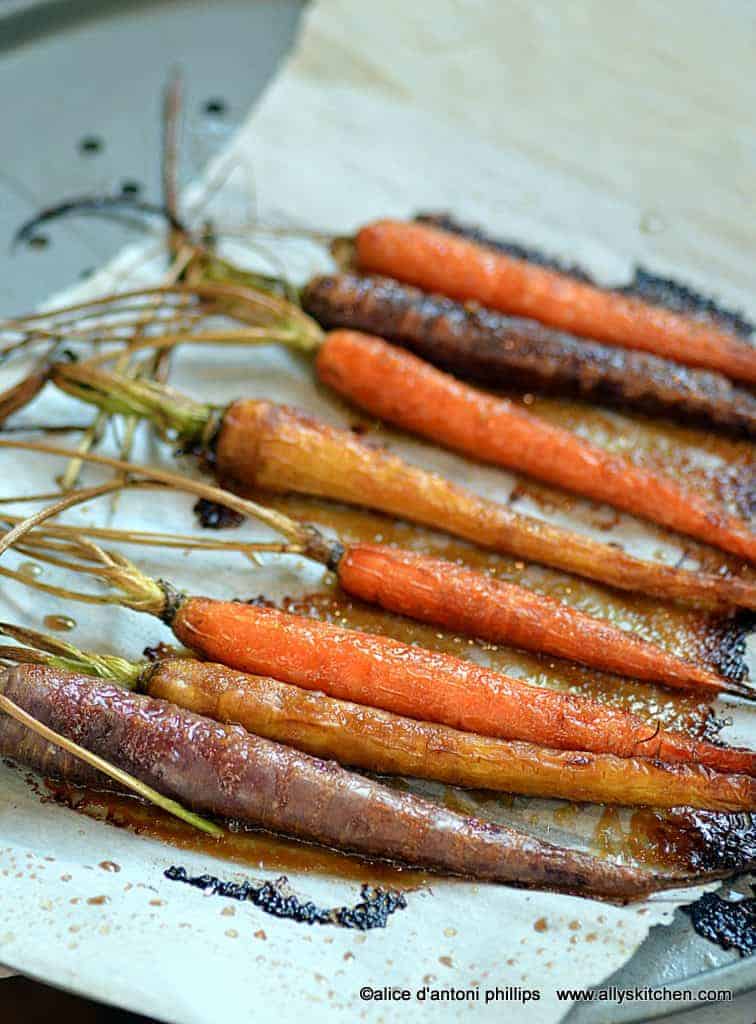 What you do:
Preheat the oven to 350. Put the carrot chunks in a bowl with the oil and blend well. Put on a parchment paper covered cookie sheet and roast for about 20 minutes.
Meanwhile, combine the maple syrup and mustard in a bowl and blend well. Pour on the carrots after about 20 minutes. Turn and coat well. Roast another 15-20 minutes. Serve immediately or they're delicious as a snack!