Ways To Make Your Dining Room Cozy and Fun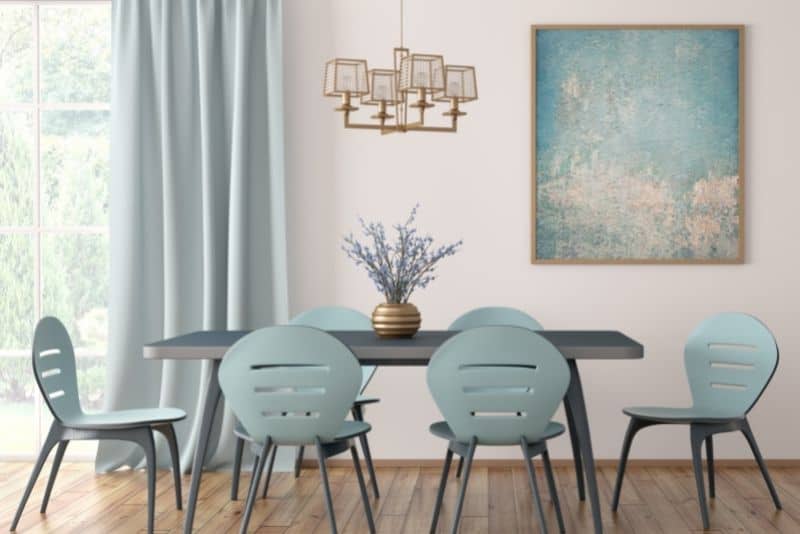 Elegant, formal rooms have their place, but many people adore welcoming and lived-in spaces. However, you don't have to overthink it. If you want some fresh ideas, check out these ways to make your dining room cozy and fun.
Get the Right Table
When it comes to any piece of furniture, you want to get the right size for the room. Some rooms are more suited for round instead of rectangular tables. Find the one that suits your space, and get creative with the materials.
How can you get creative with a table? You can use a live edge table to bring some organic warmth into your dining room. Live edge tables have at least one natural edge that keeps the original curvature of the wood. Each piece is unique, so it's important—but, thankfully, not overwhelming—to take care of a live edge dining table.
Embrace Color
From the crockery to the walls, don't be afraid of color in your dining room. If you want to avoid a haphazard look, use the color wheel to determine which colors go well together and which ones pop.
Color is an easy way to make your dining room cozy and fun. For example, change placemats or swap out chair cushions to change the room's mood. Pastels are great in spring, while more fiery colors are great for summer—you know the drill. These instant and affordable changes are a great trick for updating your area.
Choose Great Fabric
It's never been easier to use easy-to-clean fabric in a dining room! If you want to skip tablecloths and cloth placemats, you can use a rug and curtains to tie your space together.
If you opt for a rug and curtains, you don't have to be matchy-matchy with it. In fact, that can feel overdone. As with the rest of the room, go for pieces that complement each other but don't keep you strictly tied down to one interior design style. Fabric is an easy way to modify the colors, textures, and patterns in a room.
Go for Functional
Of course, the biggest difference between a cozy, fun dining room and a cold one is how you use it. So be sure that it's functional for your needs! There was a time when people used dining rooms only for eating, but they're reclaiming this room to meet a variety of needs.
Maybe your dining room is pulling double-duty as a work-from-home station. If you need storage solutions or have furniture that is too large or too small for your room, make practical changes for your circumstance. Periodically changing your dining room will keep it evolving to suit your lifestyle.