Tips for Decorating and Creating a Minimalist Kitchen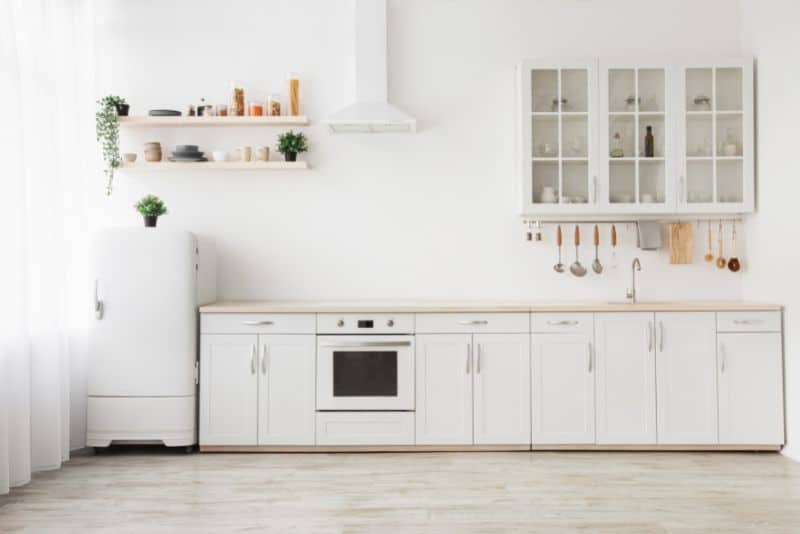 Being a minimalist means filling your home with items that serve a purpose. Typically, this style is simplistic, monochromatic, and clean. When decorating and creating a minimalist kitchen, you must use different techniques to design the space—consider our suggestions below to transform this room into your dream minimalist kitchen.
Avoid the Clutter
You're probably familiar with the fact that kitchens clutter very quickly. Sometimes this is unavoidable with the number of gadgets, utensils, pans, etc., we use to cook and eat a meal. When transforming this space into something minimal, you need to rid the room of as much clutter as possible. Try your best to clean your counters from miscellaneous items by finding a home for them elsewhere.
Keep Your Pantry Uniform
Nothing is more sloppy and less minimalistic than using random containers and bottles to store dry ingredients and snacks. Swap out this storage for something more simplistic and uniform. Take your dry ingredients, spices, and oils from their original packaging and transition them to the same containers for a more cohesive design that's easier on the eyes. Plus, your pantry will look a lot more organized!
Make Everything Light and Bright
Is your kitchen on the smaller end? Don't worry; smaller kitchens make for the best minimalistic design! Light colors with bright sunlight can create the illusion of a larger space. Find the best type of flooring for your kitchen by choosing a lighter wood color—this will brighten the room. Additionally, don't block the light from your windows; instead, emphasize this natural light for a more organic feel.
Take the Hardware off Cabinets
Removing the hardware from your cabinets is a fast way to decorate and create a minimalist kitchen. This will simplify the space. If you would rather keep the hardware, consider using a bar instead of knobs for a much cleaner look.
Try a Neutral Color Scheme
Bold and vibrant colors can make a space appear busy and eclectic. This is the opposite of what you want for minimalism. Stick with a neutral color palette of grays, whites, blacks, and browns. This color scheme can also open the kitchen up and add to the element of making it appear larger and brighter.
You're most likely familiar with the phrase "less is more" if you prefer a minimalistic style. This is an excellent rule of thumb to live by when designing your kitchen. How will you create your minimalist kitchen?