pantry & refrig happenings
There are always things we keep as staples in our pantry and refrigerator, and most of us have those basics~~you know what I'm talking about~~spices, flour, sugar, canned goods, bread, milk, eggs, cream, jelly/jam.  We all probably have many of these things as standbys, well, unless you're a die-hard bachelor or don't realize there's even a room in your house or apartment called a kitchen!
I've got some other 'pantry and refrig' happenings that I typically keep on hand most of the time because these things just allow me to explore and diversify even the most simple or mundane dish/recipe~~you might want to check out some and see how they can work for you, too!
1.  Grocery Store Deli-Salad-Bar Items~~roasted garlic cloves, various kinds of olives in oils/spices, roasted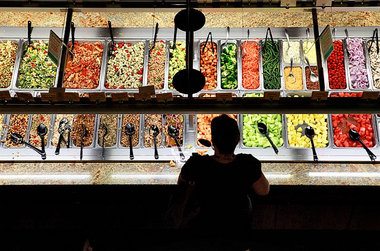 peppers.  You can buy whatever amount you want, put them in individual containers, and they all keep for quite a while~~experiment with other things, too.  The nice thing is that you can buy just one or two of something and see if you like it!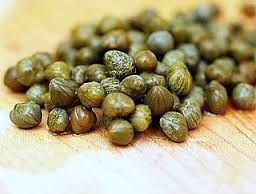 2.  Capers~~these little green round pea looking thingees are wonderful in so many things~~they're unripened flower buds of Capparis spinosa, a prickly, perennial plant which is native to the Mediterranean and some parts of Asia. Their use dates back to more than 1200 B.C.E. where they are mentioned as a food in the Sumerian cuneiformGilgamesh, an ancient retelling of a great flood and ark legend.  After the buds are harvested, they are dried in the sun, then pickled in vinegar, brine,wine or salt. The curing brings out their tangy lemony flavor, much the same as green olives.
3.  Greek Plain Yogurt~~From making a quick labneh sauce to tossing with fresh fruit or in a pound cake, I've always got a container of Greek plain yogurt in my refrig!
4.  Variety of Canned Beans & Canned Tomatoes~~When you think there's nothing in the house to eat, then think again…with these staples, you can create a feast!
5. Green Onions~~Random, yes, but these small gorgeous stalks of love can add an extra punch of flavor to so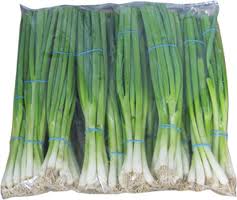 many things, from scrambled eggs or pasta to garnish on a bowl of beans or chili, and yes, some labneh sauce! They can be beautifully chiffonade (on a bias) cut then put some of the very thin slices in a little water with ice cubes in a jiffy they'll curl up making a trendy looking artsy piece for finishing off a dish!
6.  Orange Marmalade~~More than just for toast, this can be used for sauces , to add a unique sweet flavor to pastries, like scones, combined with some olive oil and lemon juice for a marinade~~your imagination is your only harness!
7.  Balsamic Glaze~~OMG, this is a must!  I keep mine (I have several varieties) right in the cubbies at my stove.  They come in different flavors, yes, even chocolate, and can make even a regular old strawberry seem exotic with just a drizzle.  Great on meat, sandwiches and more, balsamic glaze is like the Coco Chanel earring that goes with any outfit!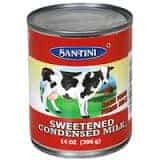 8.  Sweetened Condensed Milk~~whoever invented this is genius…love this stuff…from making caramel to mixing with whipped meringue, SCM can transform so many things into something better.
9.  Parchment Paper & Wax Paper~~I confess I buy the huge rolls at Costco!  Really I go through this stuff like paper towels…it's perfect for so many things, including wrapping gifts!  Makes baking a snap and clean up even easier, especially for cookies.  I line pans with it.  I pull out sheets for the wooden cutting board to slice and cut meats.  It's an easier clean up when chopping veggies.  Parchment paper rocks! I grew up on wax paper…wrapped my sandwiches in it and more.  It's nostalgic to me, but it's also really useful for storage and more.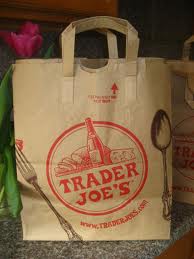 10.  Grocery store paper bags & cooking twine~~You know those brown paper bags that you can rarely get  anymore at grocery stores, well, if you can find them, have your groceries bagged in them and then save them!  I use them for draining fried foods~~cut them open & turn them inside out.  Also wrap homemade bread in it for gift giving, make gift tags out of them when giving away food goodies.   Cooking twine is also a must for me.  It's not only for tying together the bird's legs, but also for bouquets of fresh herbs in soups and sauces, wrapping gifts, holding together veggies I'm roasting in the oven, gifting~~so bring on the brown paper bags and twine!