How To Keep Your Kitchen from Looking Outdated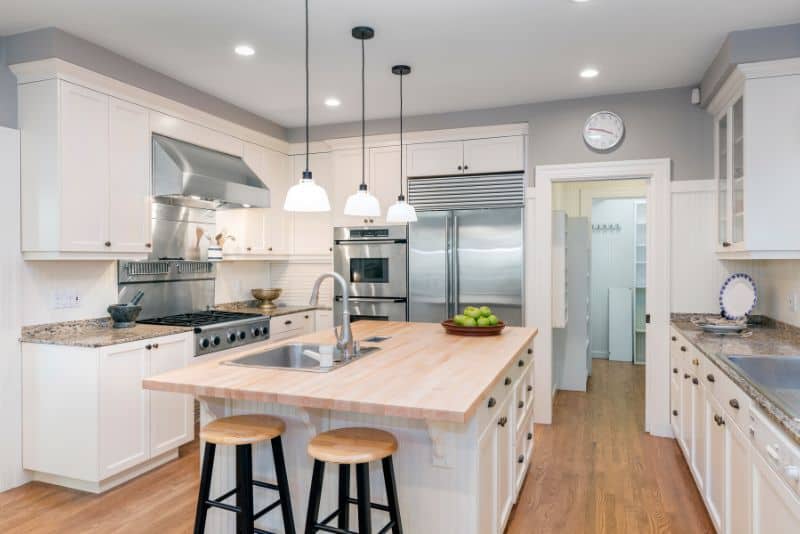 The kitchen is one of the main spaces in a home that you want to be functional and beautiful. Cooking and sharing meals together is the major purpose of this space, and you want your overall design to reflect that. However, it's hard to use and enjoy your kitchen when it's outdated. Here's how to keep your kitchen from looking outdated.
Avoid Outdated Trends
If you're implementing trends that are no longer in style, your kitchen may look and feel drab and dated. Elements such as old laminate countertops and tile backsplashes can make your kitchen feel like it's straight out of the '70s. Luckily, there are all kinds of tips for choosing countertops that won't date your kitchen. If you're going to follow trends, you want to pick fresh and current ones that will add value to your home rather than decrease its value.
Utilize Timeless Elements
Utilizing timeless elements is another great way to keep your kitchen from looking outdated. Trends come in and out of style all the time and don't always have longevity. Therefore, it's beneficial to incorporate elements that will stand the test of time and stay looking fresh for years to come. For example, marble and quartz are beautiful countertop material options that have been around for a long time and likely won't go out of style any time soon.
Install Modern Appliances
Technology has changed significantly over time, and appliances are one of the main features that can date a kitchen space. Not only will older appliances make your home feel outdated, but they will also not function as well as newer technologies. Therefore, it's a good idea to update your kitchen's oven, stovetop, microwave, dishwasher, and fridge to create a more contemporary, functional, and cutting-edge space.
Add Contemporary Touches
Many modern kitchens today utilize a minimalistic approach to design. Slab cabinetry, sleek hardware, stainless steel appliances, waterfall islands, and recessed lighting can make your kitchen feel fresh and modern. Choose color palettes and decor that add some contemporary charm to your space. Get creative with your choices while keeping a cohesive overall design theme.
Now that you know how to make your kitchen space more modern, you can utilize these strategies in your home today. Don't be afraid to try new things and venture out of your comfort zone a little bit. It will pay off in the end and add value to your home.