How To Create the Perfect Outdoor Dining Space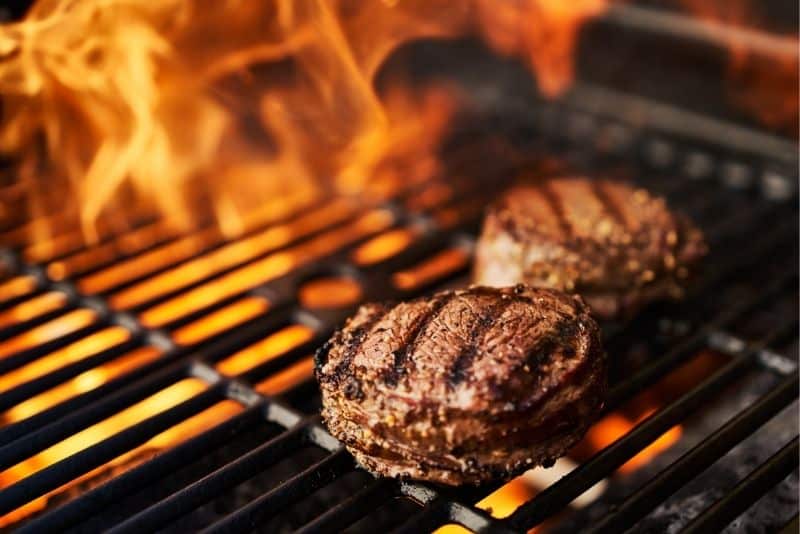 The warm season is upon us, and that means that it's time to get outside! A lot of folks like to spend time outside by hosting parties, get-togethers, and cookouts with their friends and family. But for this, you need a dedicated outdoor dining area with plenty of room for chatting, feasting, and having fun. Follow the tips below to learn how to create the perfect outdoor dining space where you and all your favorite people can gather.
The Location
You know what they say: location is everything. If you have a small yard or deck, you may not have much of a choice in the location of your dining area. But if you have space to spare, choosing the best location is paramount! We recommend choosing a spot that's close to the kitchen or another entrance into your home so it's easy for you and your guests to come and go as you please. You should also consider the amount of room and shade each potential location provides.
The Cooking Station
Of course, you can't dine if you don't have anything to dine on. While you can prepare most foods in your kitchen and carry them outside, it can be useful to have an outdoor prep and cooking area so you don't have to do as much back-and-forth. A counter gives you room to prep. Learn the difference between a traditional or infrared grill before deciding on one for your cooking station. Also, a bar cart or small buffet table makes serving food and drinks a breeze!
The Dining Set
The dining table and chairs are the focal points of your dining area. When choosing a dining set, ask yourself these questions:
How many chairs do I need?
What shape do I want for the table? Oval, round, rectangular, square?
How big of a table can I fit into the space?
What style of furniture do I want?
The set you choose should have enough room for the whole family and be comfortable and functional. Also, it should match your preferred style.
The Accessories
A few finishing touches can take your dining area from good to amazing. A tablecloth, place settings, and a centerpiece can make your table look stunning. Cushions can make chairs extra comfy, lanterns and other lights can add a warm glow to the area, and a rug beneath people's feet can make a bold statement.
Take these tips on how to create the perfect outdoor dining space and create a place where you can chat, cook, and dine with your loved ones in comfort and style.