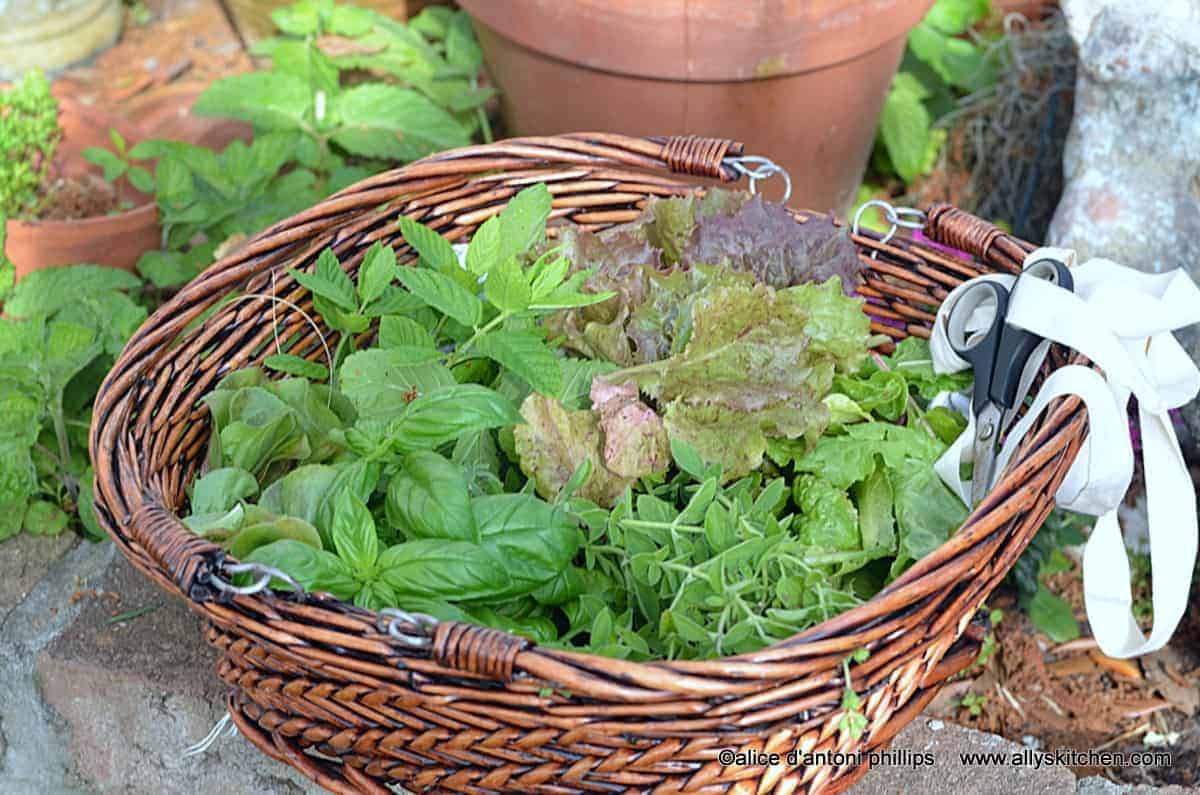 I Googled this question—'what creates happiness'? And, you know how many hits I got—over 22 million! There's obviously a lot of people writing about happiness, what it is, how you find it, how you keep it—it's indeed a mysterious phenomenon. As a former psychologist, who had a private practice for over 30 years, I ran into a lot of people, different ages and stages of life, searching for happiness—there's no formula I could offer—suggestions for understanding and trying things, but, ultimately, happiness lies within—somewhere in the crevices of one's soul and spirit.
For me, happiness is how I color my life—how I react to things be they disappointments or joyous victories—happiness is, for me, a state of mind—I've decided that I'm happy—sometimes when you think you're some way or say you're something, pretty, ugly, happy, sad, funny, clever, smart, whatever, you start believing it—the mind's a mysterious phenomena.
So, I'm going to share with you something that makes me happy! I feel a pitter patter in my heart each morning I awake, and I can't wait to see what my glorious growing creatures have done—just looking at these edible works of art and how I have created this 'world' makes me happy!

In my boho world, it's God's creatures and Mother Nature's glory that brings gigantic peace to my soul and spirit~~seek yours in what's around you~~happiness is right there waiting for you~~  PS~~I hope it makes you happy just reading this post~~ xoxxo ~~ally
Bimmer, the creek cat, awaits his morning feeding~~dutifully he sits at the kitchen door~~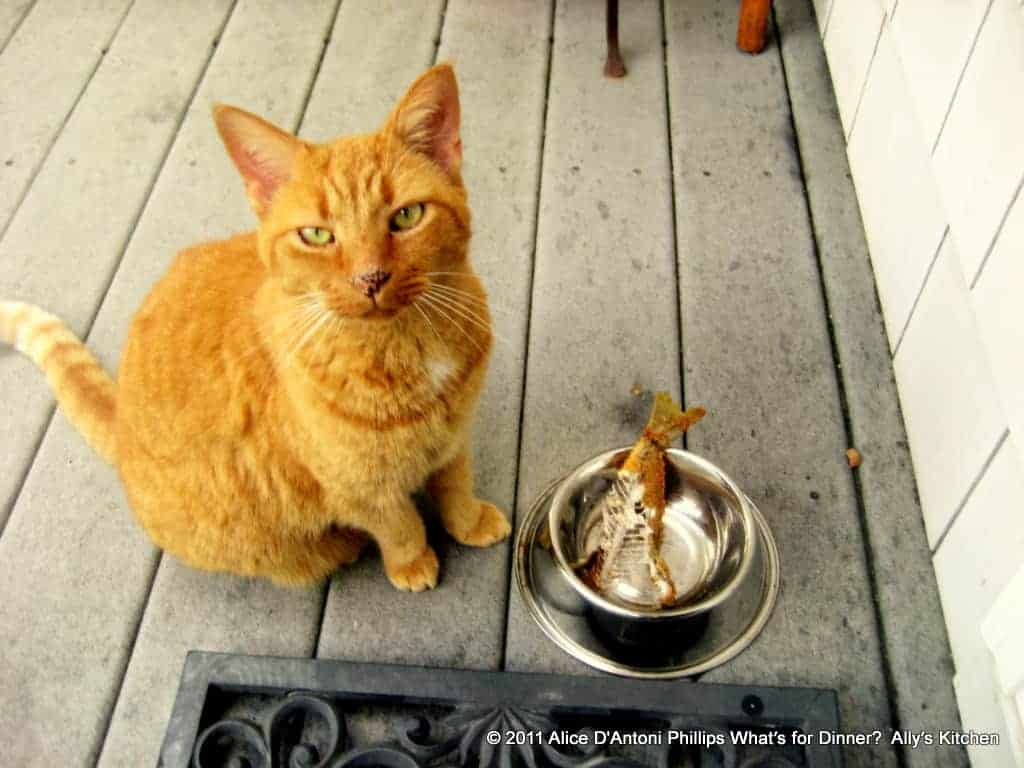 Harvesting the 'back 40' always makes me feel productive~~plus I get to drink coffee~~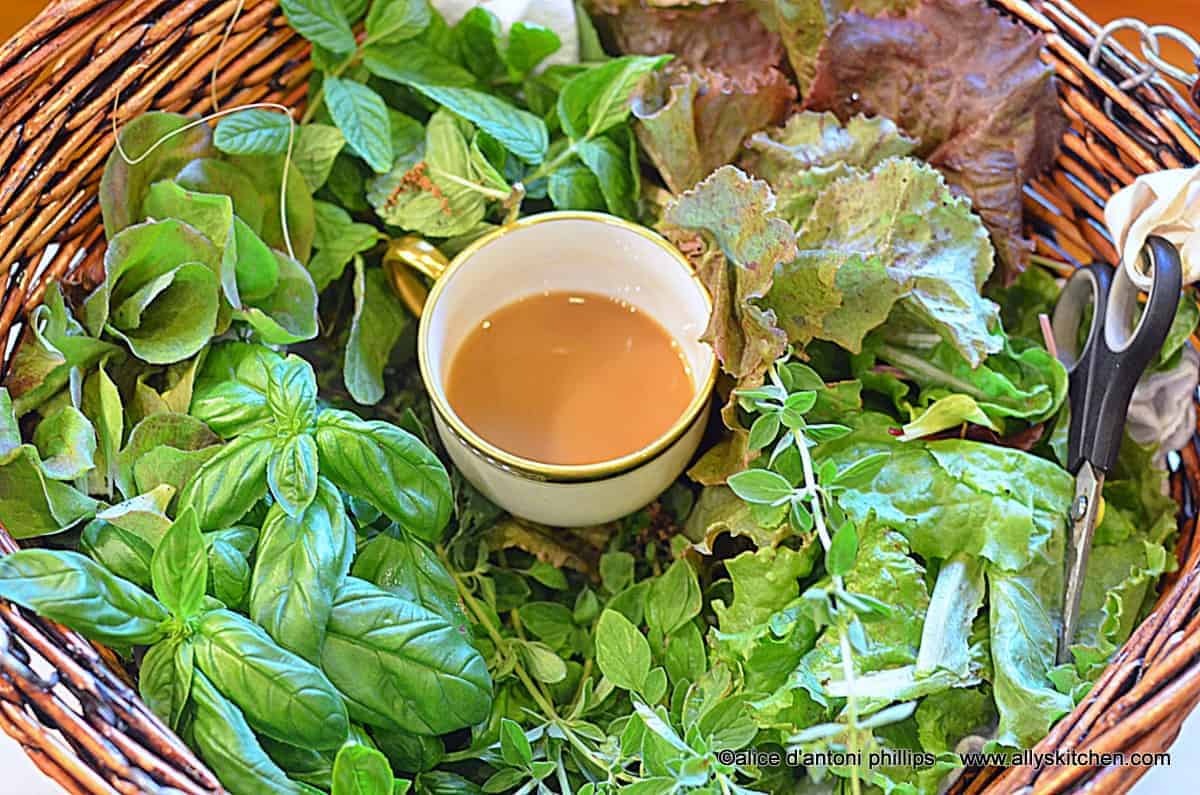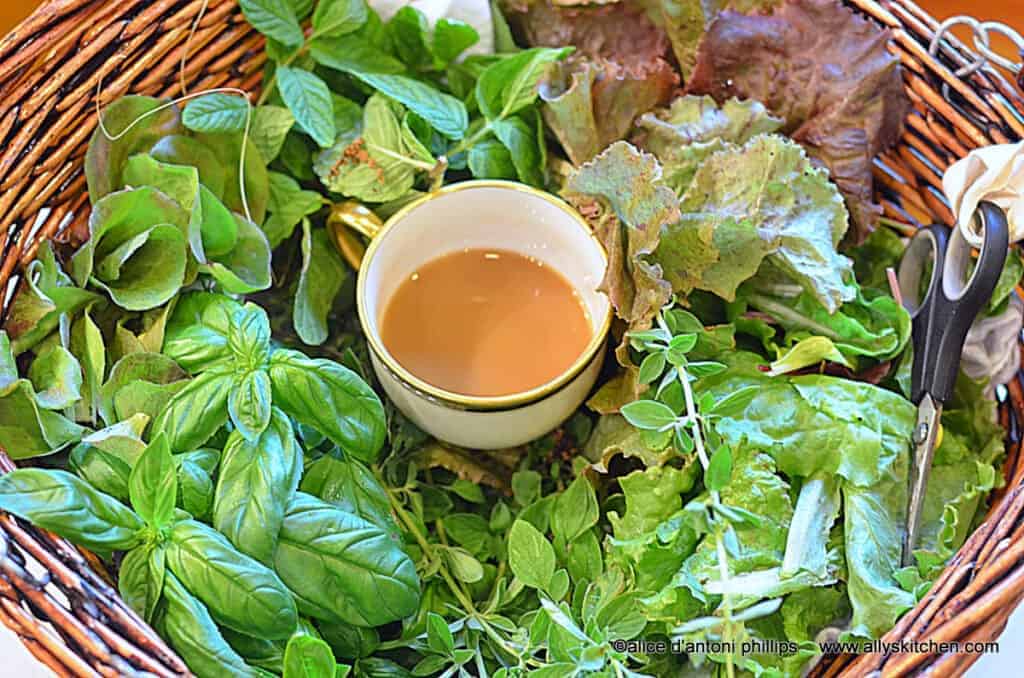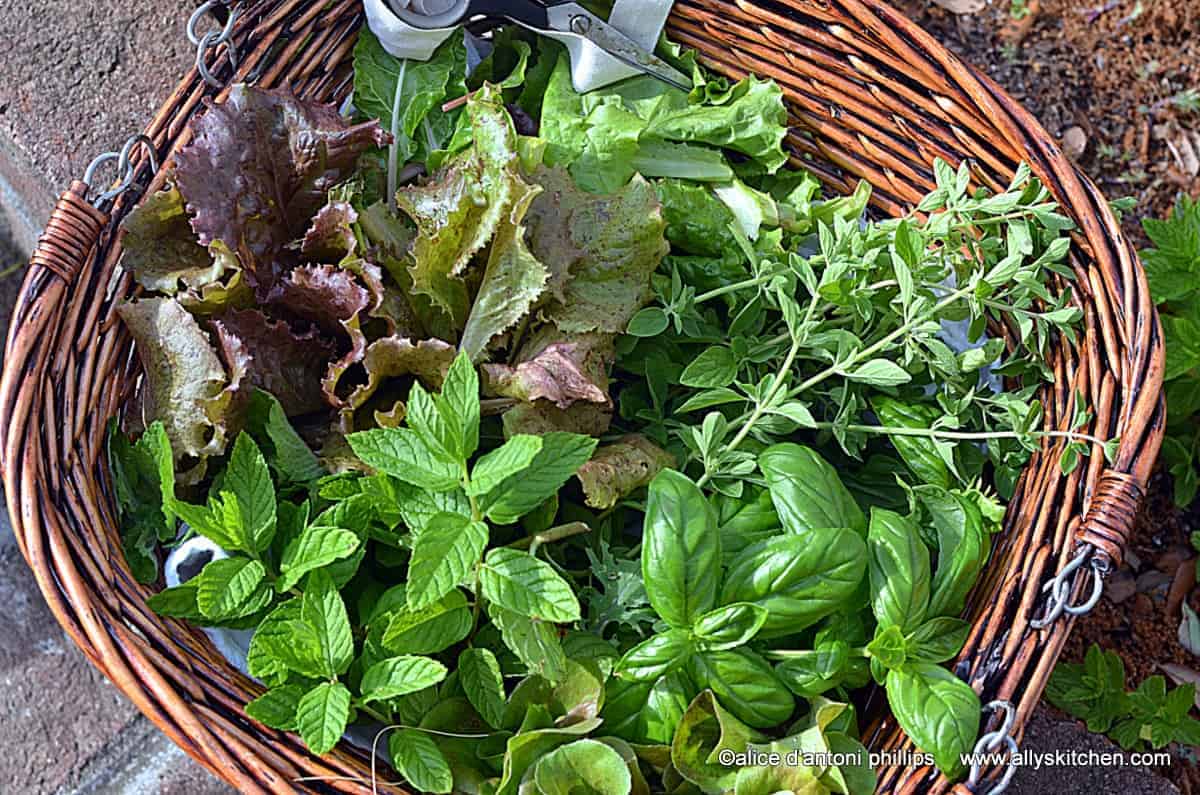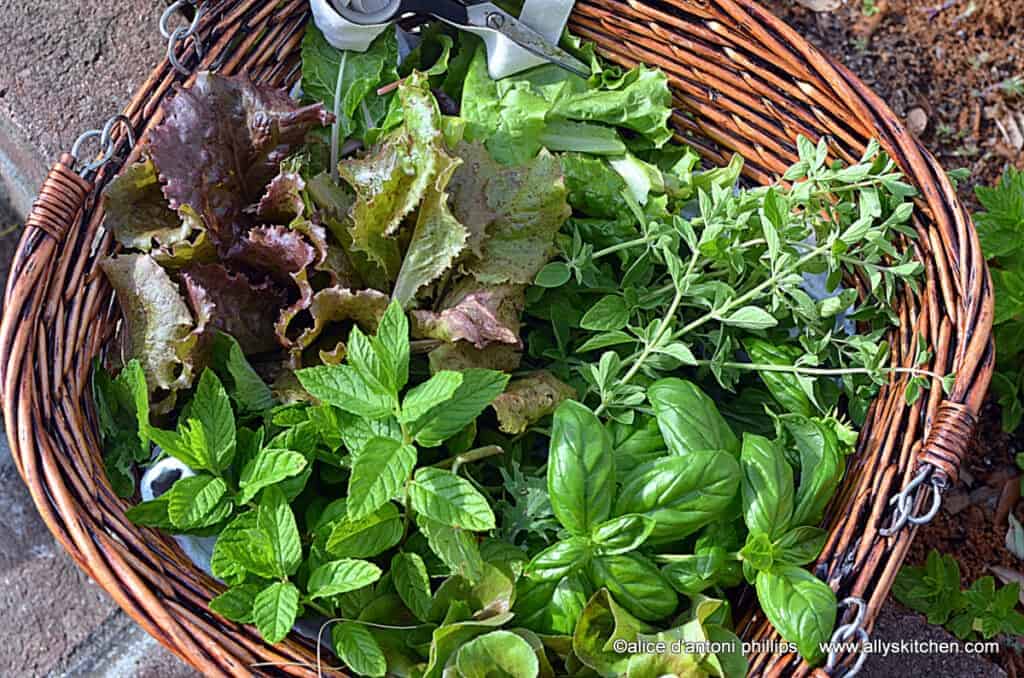 Even the pieces of cracked & shattered pottery create artforms in the herb garden~~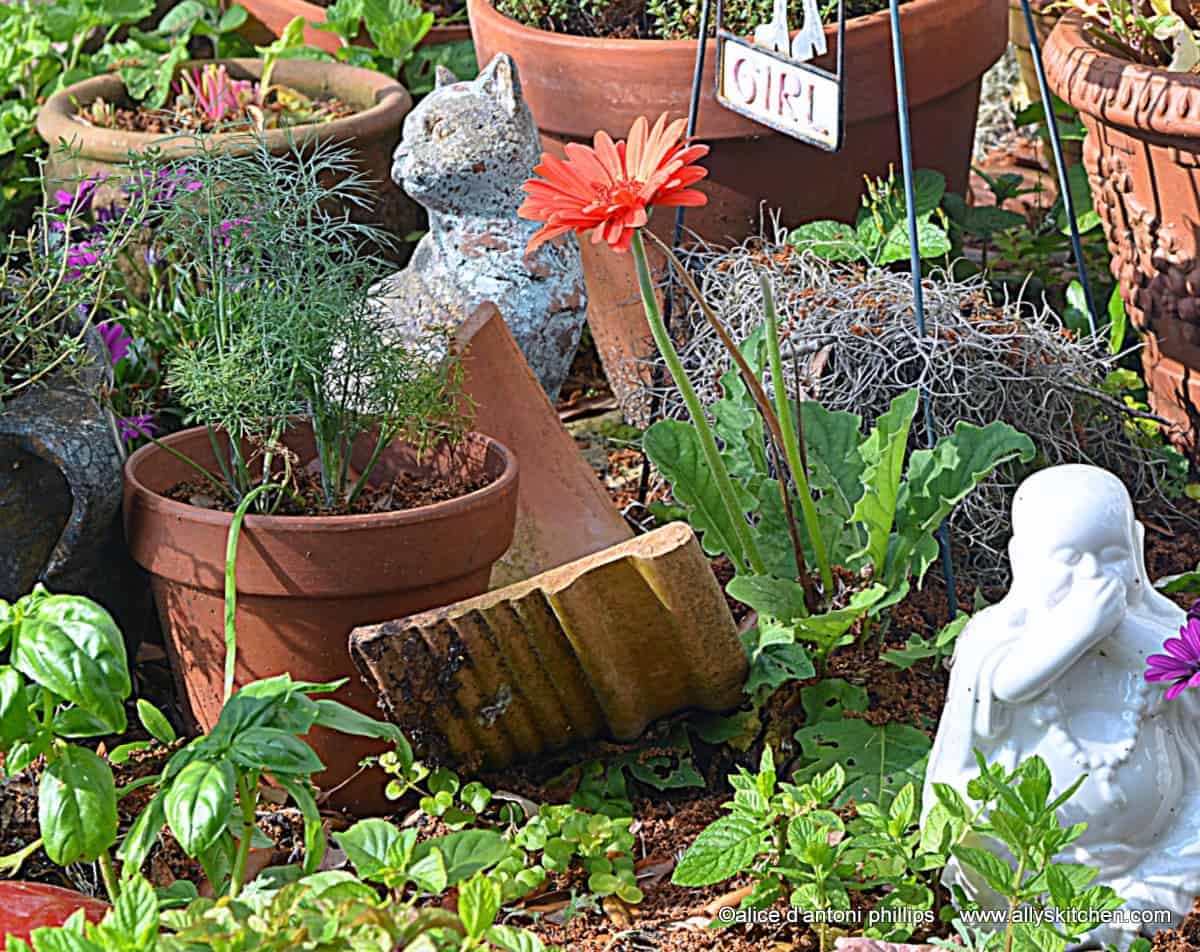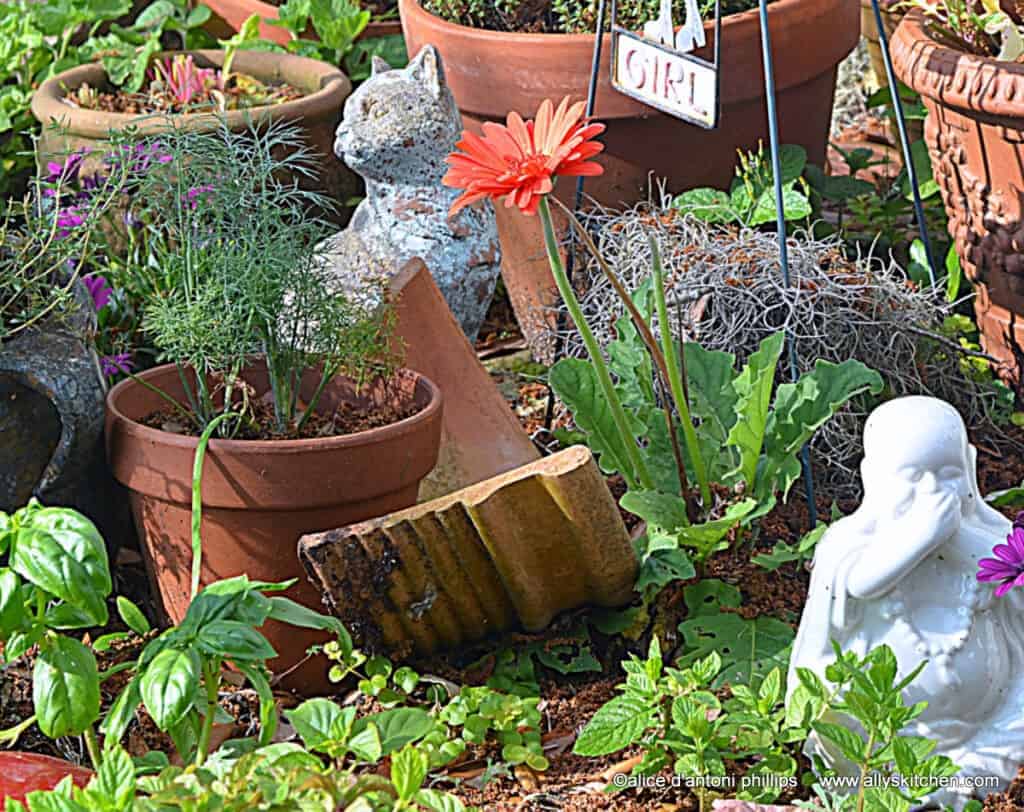 My tools, like vigilant sentries, may get rusty and worn, but they guard the booty~~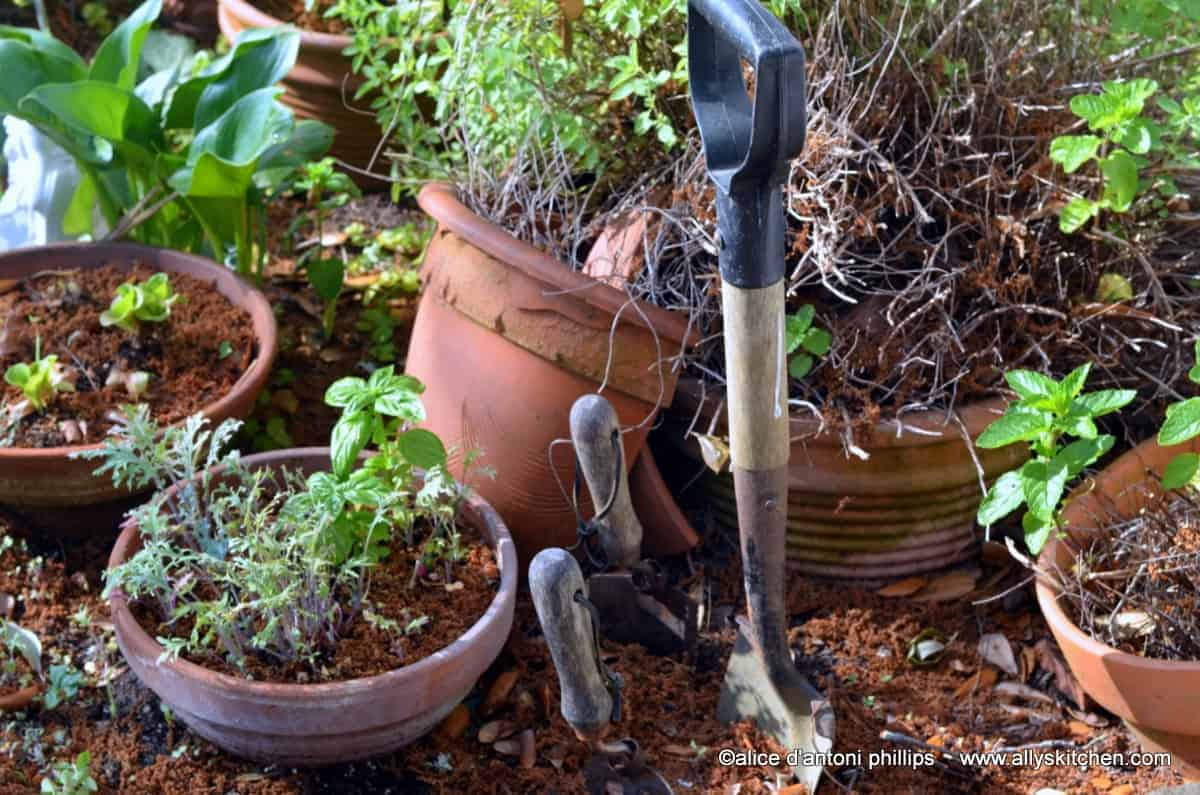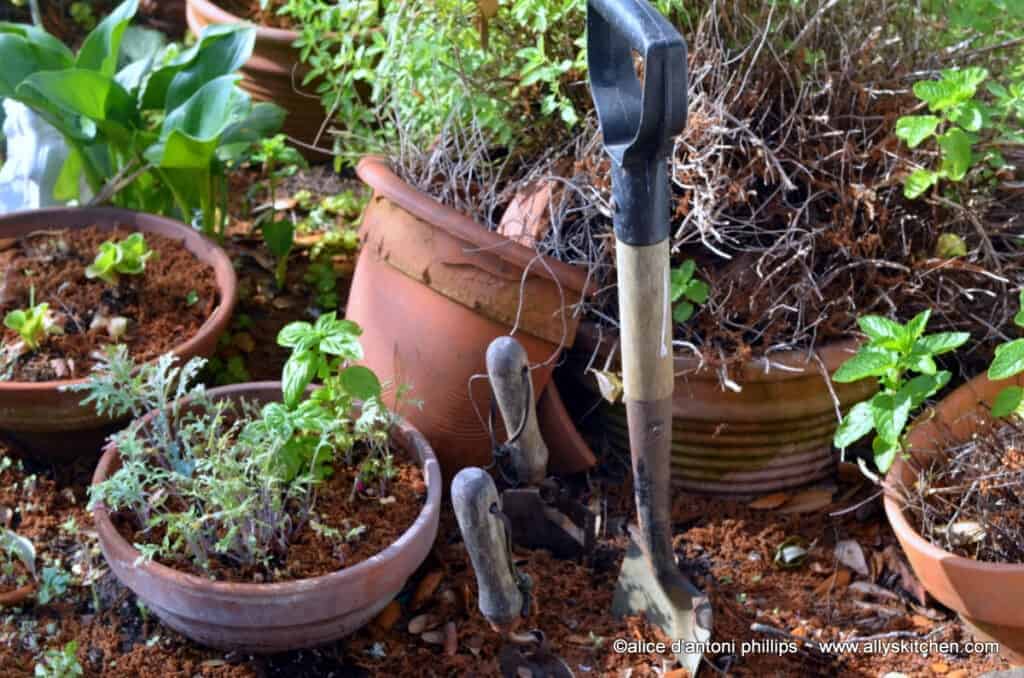 Even broken pottery has a purpose~~it's never discarded~~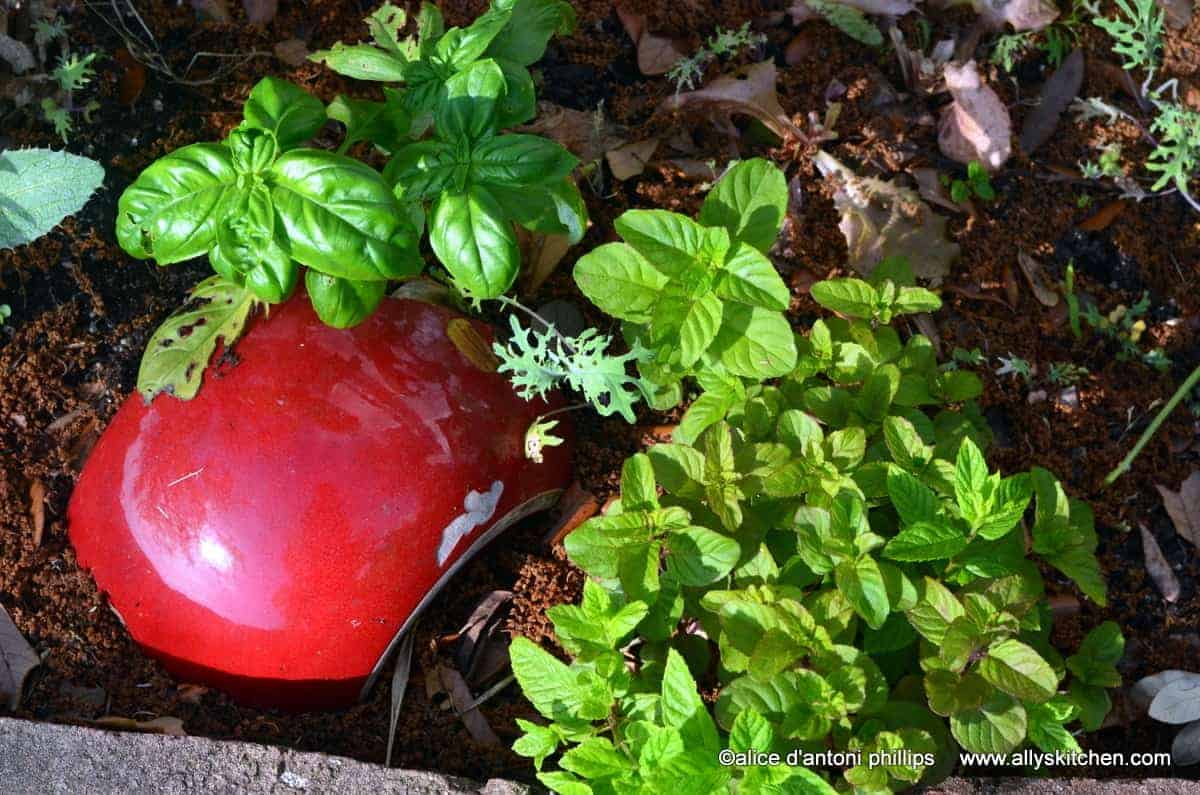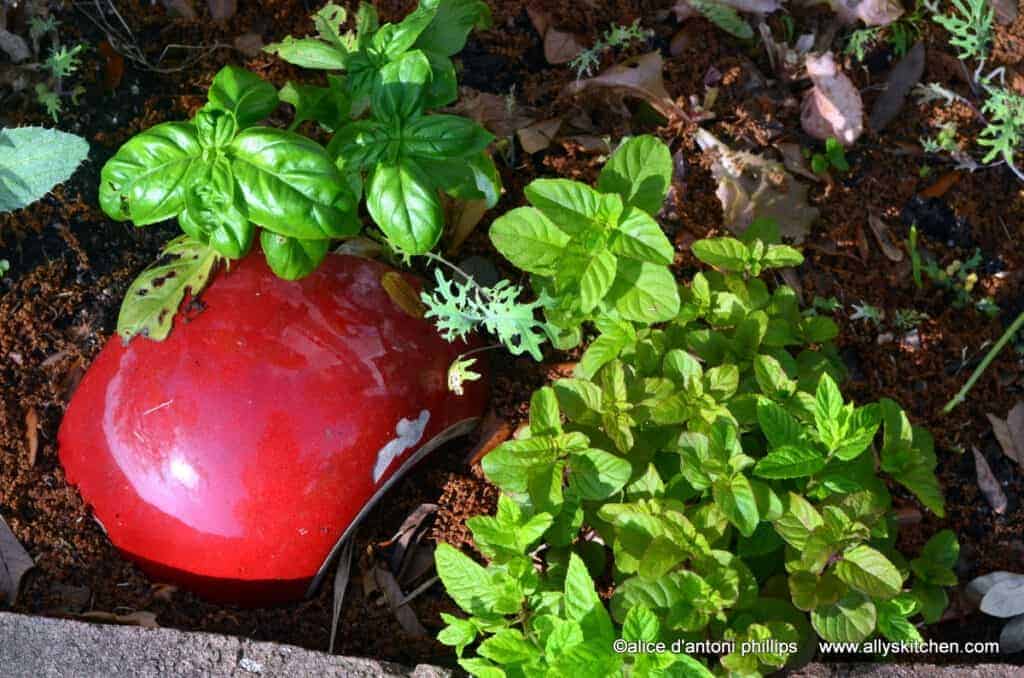 My kitty and Garden Girl watch over the kingdom~~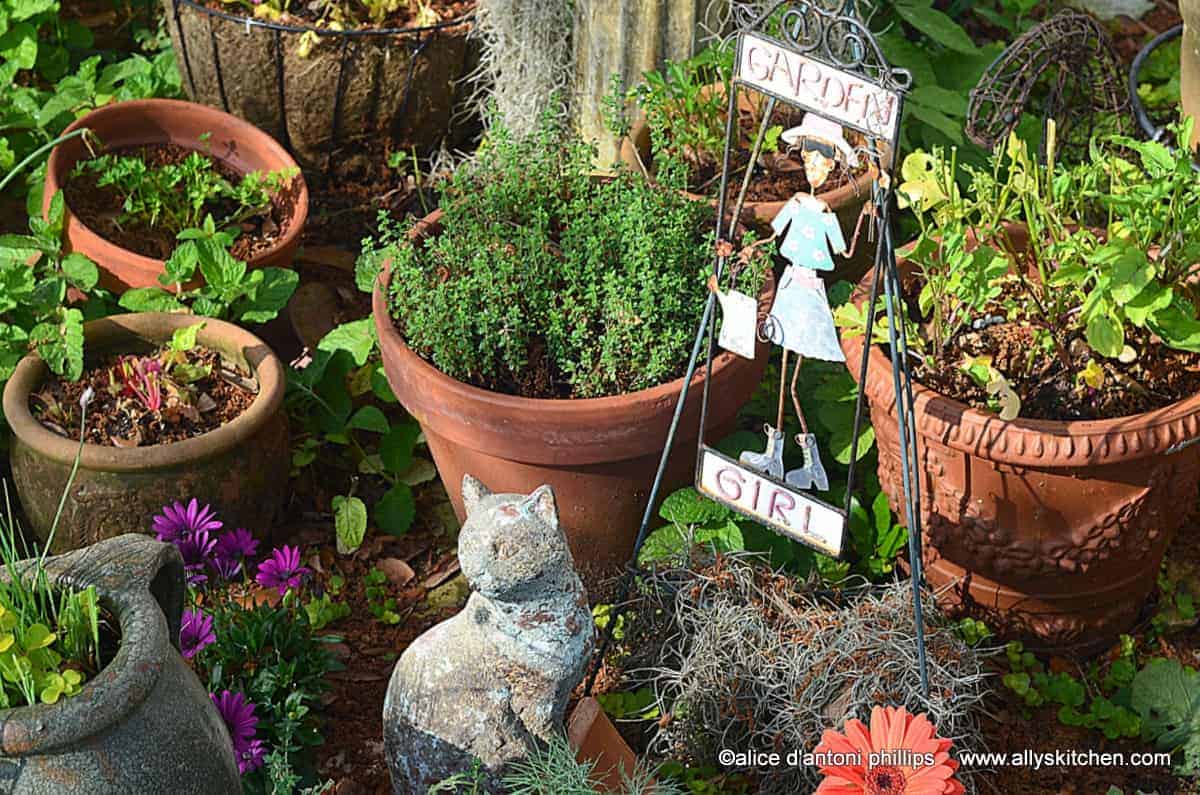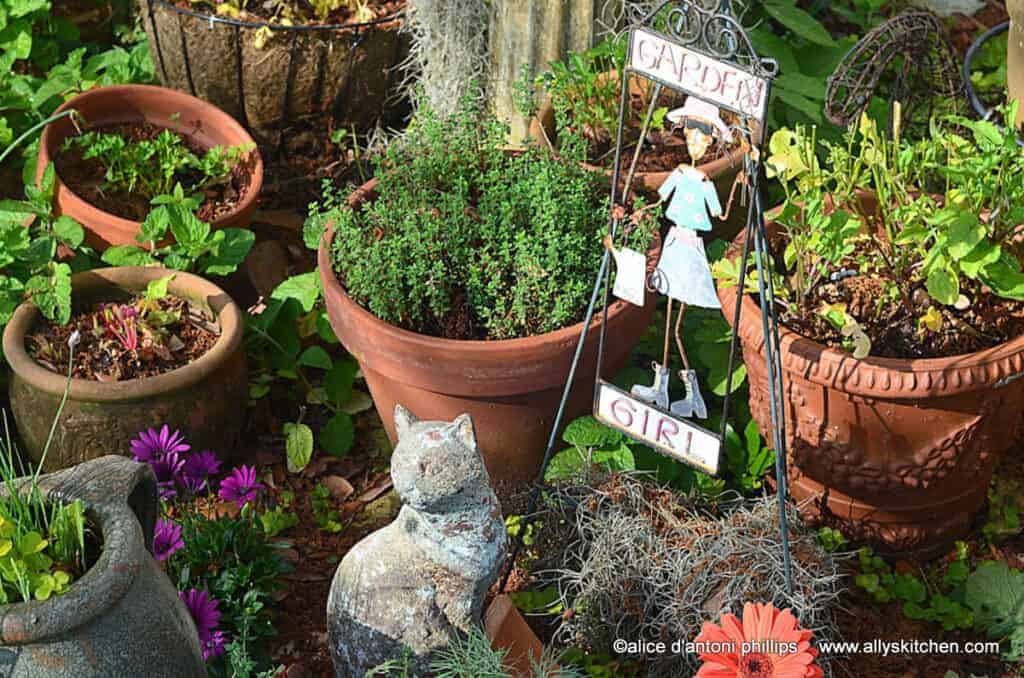 I smile at my 'hear, speak, say no evil' buddahs~~ such wise little 'men'~