Essential Elements Every Modern Kitchen Has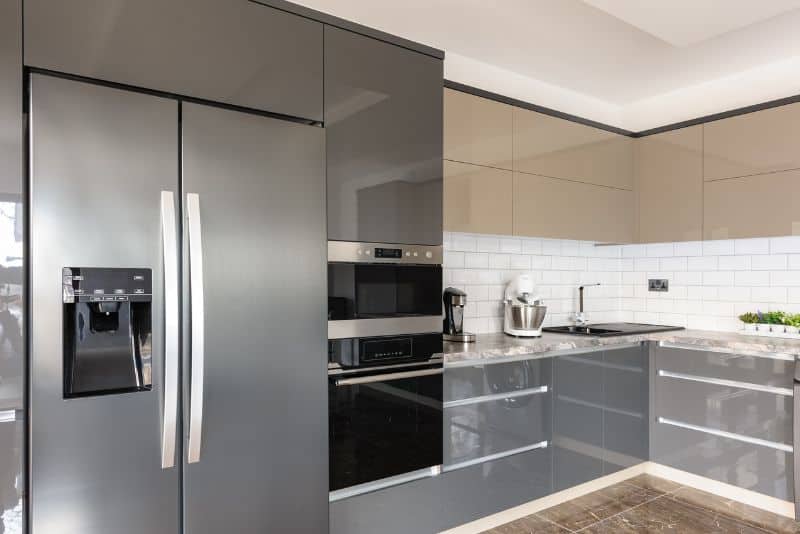 Is your kitchen looking dull and outdated? If so, it might be time for a contemporary upgrade. Whether you're making small changes are huge renovations, every modern kitchen has a few essential elements. Implement these features to make your space look like something from the cover of a magazine.
Sleek, Simple Cabinets
Tuscan-style cabinetry has no place in a modern kitchen. Instead, look for sleek cabinet silhouettes, such as those with slab or inset doors. White, gray, and other neutral tones look beautiful on contemporary cabinetry.
Changing your cabinet style is an easy way to update your kitchen without remodeling. If you already have your desired door style, all you need is a fresh coat of paint!
Updated Fixtures and Hardware
Every modern kitchen has updated fixtures. New appliances, lighting, and hardware will welcome your space into 2023. Now's the time to replace your old, bulky refrigerator with a new, shiny model. Get a dishwasher and stove to complete the look.
Swap out dull and damaged cabinet and drawer knobs for gold or silver replacements. Install a shiny faucet head that matches your hardware. Also, don't forget to hang a modern chandelier to act as a unique focal point.
Minimalist Décor
If there's one essential element every modern kitchen has, it's a minimalist aesthetic. There's no room for countertop clutter or busy wall art. Instead, focus on simple décor. Add some personality with small pops of color in decorative towels, or add a plant to your kitchen island.
While you're simplifying your décor, take the time to organize your space. Get rid of any old spices and nonperishable items. Everyone always forgets something in the freezer. Avoid this, and make room for fresh ingredients in your new cooking space!
Functional Designs
Modern kitchens prioritize functionality over all else, so everything should have a purpose. Install more cabinetry for additional storage and hang pegboards for easy utensil access.
The best contemporary kitchens use open floor plans to their advantage. Break up your space with a bar or practical island. If you have room, add a breakfast nook near a window to make the most of your space.
Other features of modern kitchens include natural light, sophisticated bar stools, and smart technology. Whatever you do, don't forget to sprinkle in bits of your personality; your contemporary space should still be unique to your household!