dark cherry yogurt poundcake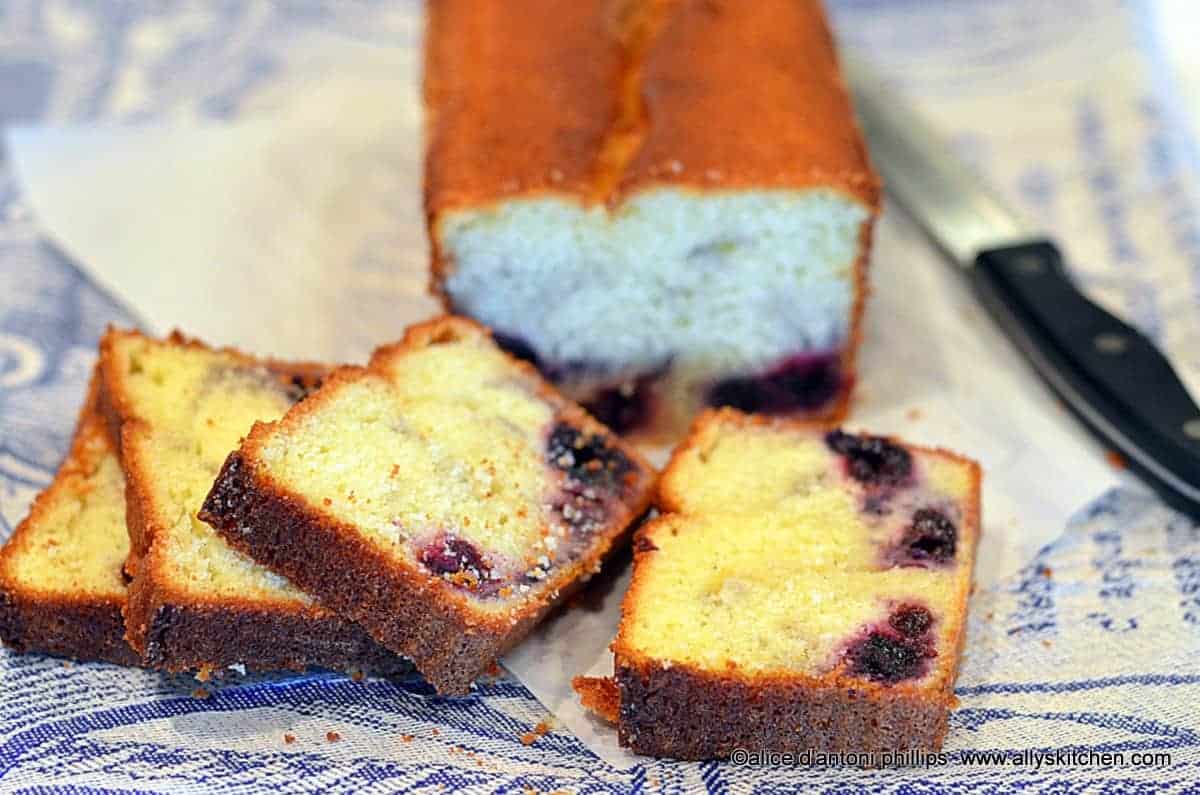 Thanks to Dole Sunshine for partnering with me for this post! I am the creator of this recipe and for the description and information that follows. For a full disclosure, click here!
I was inspired to create this poundcake after attending the Dole Summit 2014.  We food bloggers, about 10 of us, had the distinct honor of being invited into the California Healthy & Longevity Institute's Wellness Kitchen where Chef Paulette Lambert, R.D prepared a super healthy lunch for us using nutritious Dole products.  I, too, got to throw my hat in the cooking ring and prepared my ~jerusalem fruit tabbouleh~   
The menu was just amazing, and the best part was that seconds and thirds were perfectly fine because the food was all the right stuff going in!  Now, I must admit my version of the cake that Chef Paulette prepared is not quite so 'healthy'… the best part is the dark red cherries from Dole that are just oozing through the cake!
There's a few photos at the end of this post, compliments of a littl' bunny rabbit, Catherine, from the blog Bunny Rabbit Food for my Bunny Rabbit Teeth. You'll see all the good eats and the fun we had!  Enjoy my luvs! xoxo ~~ally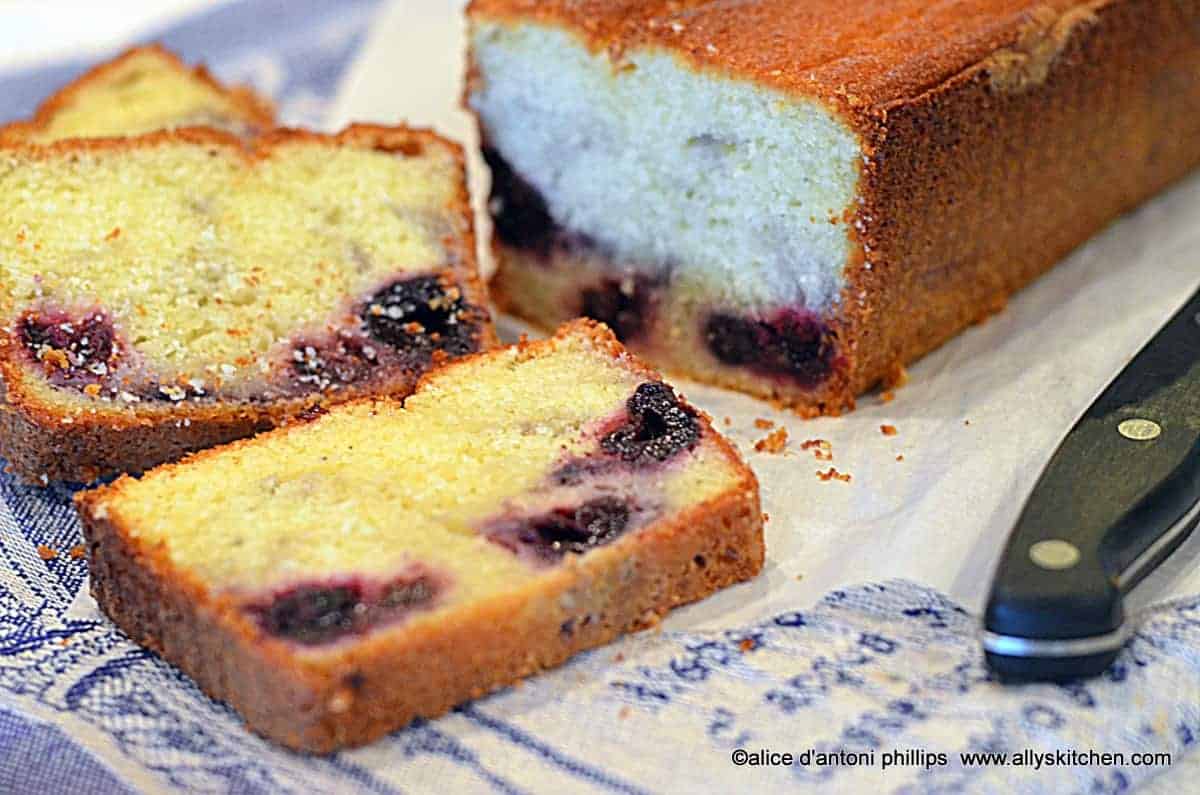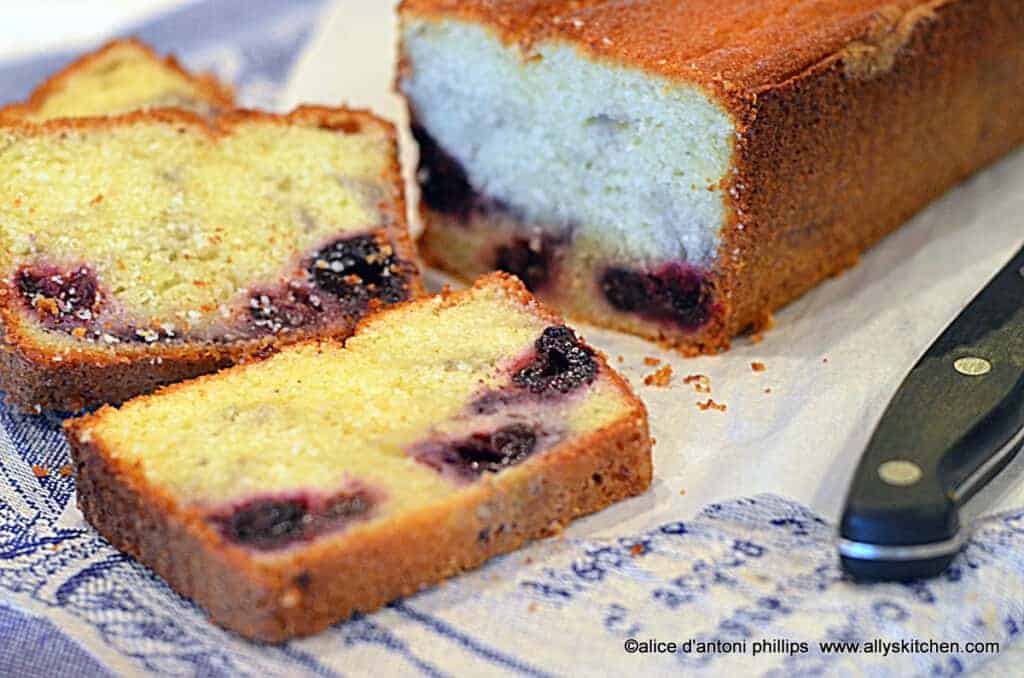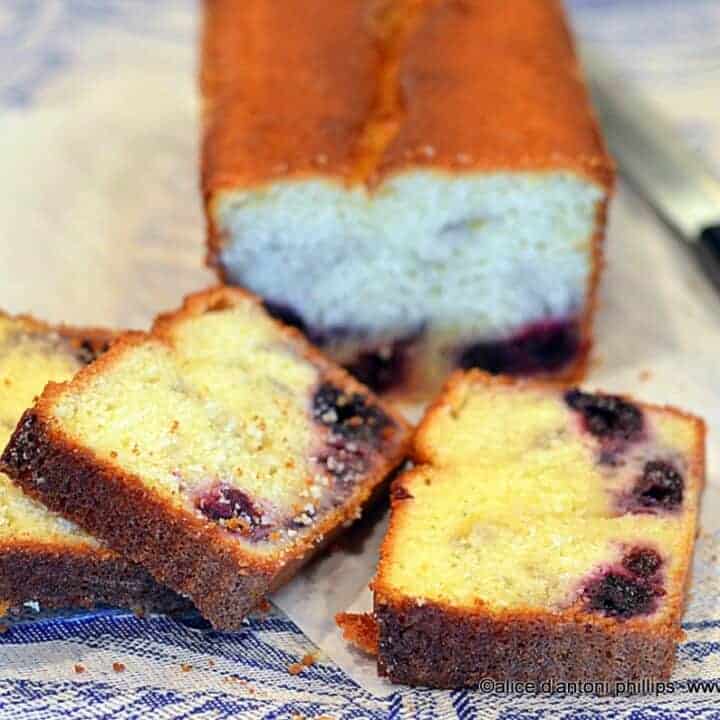 dark cherry yogurt poundcake
Yield: One large loaf pan or a bundt pan
Ingredients
One bundt size cake or 2 loaf cakes
Preheat Oven to 350
½ cup room temperature salted butter
1/3 cup coconut oil
1 cup sugar
4 room temperature eggs
1 cup Greek yogurt
1 Tbl. vanilla extract
½ tsp almond extract
2 ¼ cups all-purpose sifted flour
½ tsp. sea salt
3 tsp. baking powder
1 tsp. baking soda
2 cups frozen Dole Sunshine dark red cherries
Instructions
In a large mixing bowl, cream together the butter and coconut oil whipping and blending well. Add the sugar and whip into a fluffy consistency. Beat each egg and add in individually. Add in the Greek yogurt and blend well. Finally, add in the vanilla and almond extracts.
In another mixing bowl, sift together the flour, salt, baking powder, and baking soda. Add into the wet mixture half at a time beating and blending well. When you think you've whipped enough, whip some more!
Pour half into a greased/lightly flour dusted baking dish (loaf pan, bundt pan, springform pan—your choice). Add the frozen cherries. Cover with the remaining batter.
Bake in a preheated 350 oven about 50-60 minutes or until a toothpick comes out basically clean. Remove and let it cool well before removing. Let it cool more before slicing.