Best Foods To Mix Into Your Eggs for a Tasty Meal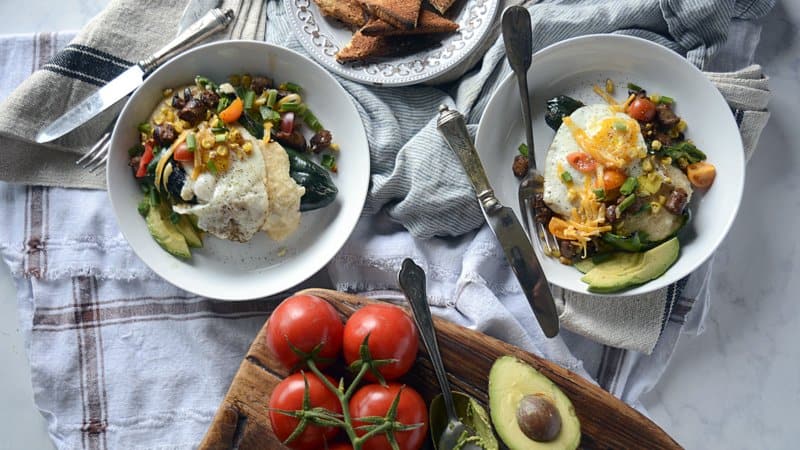 Eggs are great parts of a nutritional meal, since they're versatile and excellent sources of protein. Many people fry or scramble eggs in a pan, but adding one or two extra ingredients elevates them from tasty to scrumptious! Check out some of the best foods to mix into your eggs for a tasty meal.
Caramelized Onions
Caramelized onions taste fantastic on pizza, burgers, and sandwiches, but have you ever tried them with eggs? This flavor combination instantly transforms eggs from okay to gourmet. This is a great way to change things up, whether you mix the onions into scrambled eggs, put them on an egg sandwich, or stuff them inside an omelet.
Crab and Lobster
Crab and lobster go great in eggs, especially for special occasions. This would be perfect if you're hosting brunch or want a savory meal for yourself. Toss some crab or lobster meat into the eggs, scramble them up, and serve garnished with chives and crème fraîche.
Quinoa
Eggs are great on their own, but serving them with some complex carbs adds to their staying power. Quinoa is one of the best foods to keep your gut healthy; plus, it tastes great and keeps various food groups in your diet. The mix of protein, natural fats, and carbs will keep you feeling full and energized!
Scramble your eggs with cooked quinoa, or top your quinoa with poached eggs. When it comes to sides, consider pairing your quinoa and eggs with some veggies for a complete meal that will keep you satisfied.
Ground Meats
One of the best foods to mix into your eggs for a tasty meal is meat; whether you use sausage, chicken, turkey, or another meat is up to you. Or take things a step further and cook the meat with your favorite method. For example, there are various ways to cook sausage at home, and nothing quite beats chorizo sausage alongside an omelet topped with some salsa. Create a meal that's delicious to the last bite!
Lentils
Lentils are great for anyone looking for plant-based, high-protein options to pair with their eggs. Just mix some cooked lentils right into the raw egg before scrambling. Mixing lentils with your eggs creates a meal that contains vitamins, minerals, and fiber, which will keep you full.
Kimchi
Kimchi, a type of fermented cabbage, is full of all sorts of good probiotics that can keep your gut in good health. Plus, it tastes great with eggs. Scramble some kimchi into your eggs, or try creating your own take on bibimbap with rice, veggies, kimchi, and runny fried eggs on top for a great meal. Cook something to satisfy your taste buds!