Delicious Fruit Trees You Can Plant for the Fall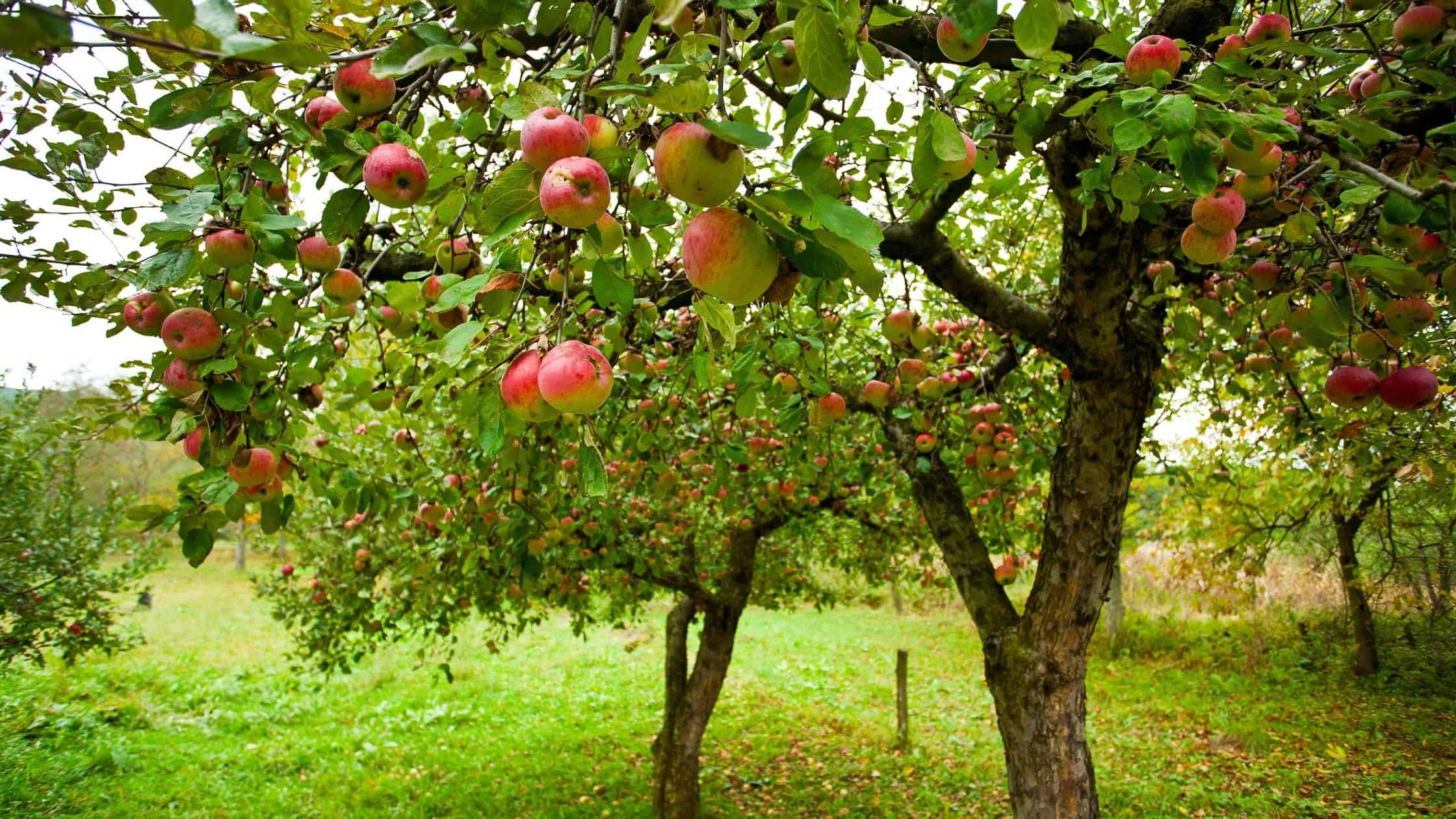 Purchasing, planting, and eating food that you grow from the ground up gives you a sense of pride. When it comes to growing in autumn, there are some things to consider, such as what zone you're in and what trees can handle the cold weather. With all that in mind, these are some delicious fruit trees you can plant for the fall.
Apple
No fruit symbolizes the autumn months more than the wonderfully crisp apple. You can't go wrong opting for more traditional apple options such as Red Delicious, Fuji, and Granny Smith. However, you can also go a different route with some under-the-radar picks. For example, a Red Columnar tree isn't a staple at most stores, but it's the perfect complement for all things fall. One of the main reasons why it's ideal for fall is that it can handle temperatures as low as -20 degrees Fahrenheit. Furthermore, its colors flawlessly match any fall decoration and aesthetic.
When it comes to taste, opting for the Yellow Delicious is the move to make. The timeless, crisp classic is perfect for any apple-picking venture.
Peach
If you love peaches, planting peach trees during early springtime might be better. However, you can also purchase some cold-hardy peach trees that can handle cold climates. Peaches such as the Intrepid and the Reliance can handle the harshest winters, growing as far north as Canada. Planting them in the winter allows you to not worry about the late spring frosts that might otherwise destroy your crop.
Pear
Apples are the main events of fall fruit, but pears are just as yummy and possibly easier to grow. However, reaping the rewards may take a little time—it may be a few years before any pears develop. Yet once they start growing, you'll be flourishing.
These delicious fruit trees you can plant in the fall are great options for any green thumb or foodie. Eating fruits you've grown yourself feels lovely, especially when they make your mouth water—as all of these selections will.