4 Ways To Design a Small Dining Room the Right Way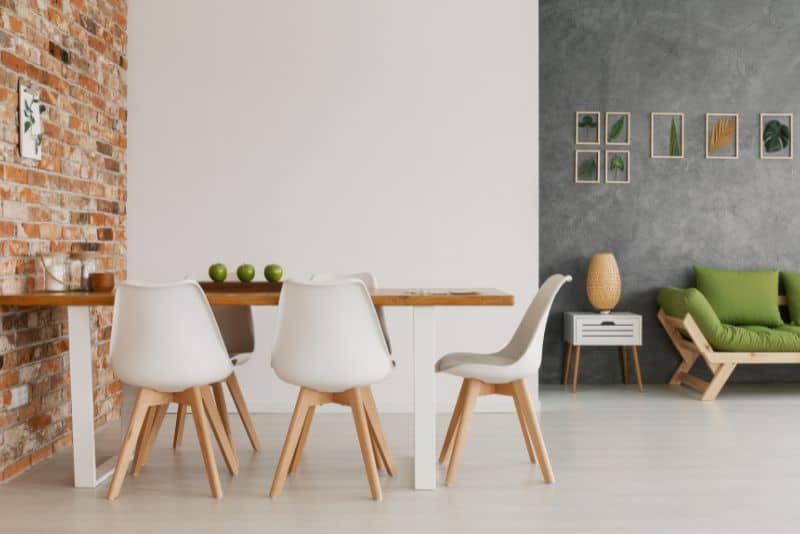 Homes have personal character and style, no matter the size. While big houses have wide rooms with free space to place items all around them, smaller homes don't have that pleasure.
Still, every home can have a gorgeous dining room. You just need to learn the right way to design the small space but not compromise on the room's style.
A Dining Table for Four
It's common knowledge that the dining room table goes in the center of the space. When working with a smaller area, finding a table to seat four people is a good rule of thumb. Rectangular tables are the most common choice, but don't be afraid to try a circular table instead.
Remember to avoid tables that take up a substantial amount of space. Wooden dining tables with heavy and intricate wood designs will create a closed-off appearance for a small dining space. Find a beautiful table with character but that has a slimmer composition.
Choosing Dining Chairs
It's a little intimidating to choose the perfect dining chairs because you need comfortable seating that isn't too bulky for the smaller space.
Avoid dining chairs with armrests. They'll limit the space's sense of openness due to their wide nature. Try to find wooden chairs with a cushion so that the chairs are comfortable for guests when sitting for a long time.
Lastly, think about how the color will impact the room's look. Complement or match the dining table so that the space feels cohesively designed.
A Small Hutch Against the Wall
Another way to help design a small dining room the right way is to incorporate a hutch in the room's design. A hutch is a tall furniture piece that has a set of upper shelves or cabinets paired with lower cabinets on the bottom. Some hutches are very wide and can have nearly four cabinets on the bottom unit. For this small dining area, it's best to stick to a size that has the length of only two cabinets.
If you have a rectangular table, place the hutch on a wall on the long side of the table. It'll elongate and become a focal point of the room. It'll also provide character and additional storage!
Don't Forget About Wall Décor
When you have limited floor space, you can compensate by adding décor to the wall. It's important to keep the room bright and airy and avoid too many pieces that might make it feel cluttered. A few 8×10 picture frames paired with one or two decorative pieces can enhance the room's character and enlarge the dining room visually.
Not every home features a large dining area to seat 12 people and hold extravagant parties. To design the perfect dining room, you simply need the tools to learn how to utilize the space you have.