Weekends are probably the highlight of most people's week. And, why not make each morning special, especially when it's a long weekend like Labor Day, maybe a special weekend like Mother's or Father's Day.
Now you don't even need a special weekend to makes these coconut crème pancakes! They're special and should be enjoyed annnneeeetime. And, don't forget, if you want to use these as a dessert pancake, go for it~~yep, they're that light, fluffy and boholicious.
These pancakes, which also can be waffles, are loaded with coconut…coconut oil, coconut milk and shredded coconut…of course, I love it, so the more the better for my palate. If you want to make them gluten-free, then just swap out the regular flour with something like rice, oatmeal or almond, and you're in business!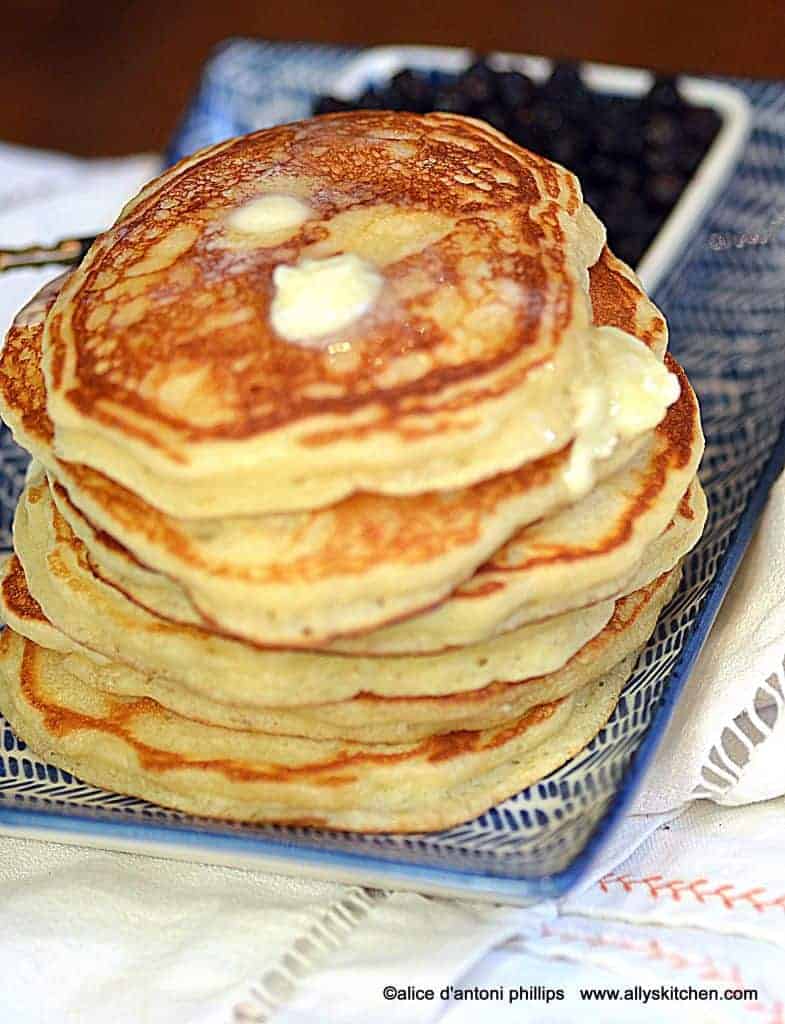 Ingredients
2 eggs
½ cup coconut milk
¼ cup sweetened condensed milk
3 Tbl. coconut oil
1/3 cup sour cream
1 tsp. vanilla
2/3 cup all-purpose flour
2 tsp. baking powder
¼ tsp. sea salt
½ cup shredded sweetened coconut
Cooking spray (I used coconut oil cooking spray.)
Instructions
In a large mixing bowl, put the eggs and whisk together until frothy and fluffy (about 60 seconds). Add the coconut milk and oil and whisk another 30-45 seconds. Add the sweetened condensed milk vanilla and sour cream and whisk about 60 seconds.
Sift in the flour and baking powder into the wet mixture and blend well. Fold in the shredded coconut.
In a large (about 10" diameter) non-stick skillet over medium heat, let the skillet get hot then coat it lightly with cooking spray. Pour about ¼ to 1/3 cup batter per pancake grilling two pancakes at a time. Don't crowd the skillet.
Let the pancakes cook over medium to medium low heat about 2 to 2 ½ minutes on the first side. (The edges of the pancake will begin to bubble and the batter starts to lose its shine.) Gently flip and cook another about 2 ½ minutes on the other side.
Remove to a plate and repeat, re-spraying the skillet as needed, until all the batter is done.
Serve immediately with butter and syrup or fresh berries!
https://allyskitchen.com/coconut-creme-pancakes/
©ally's kitchen intellectual property