5 Styles of Vinyl Planks To Complement Contemporary Homes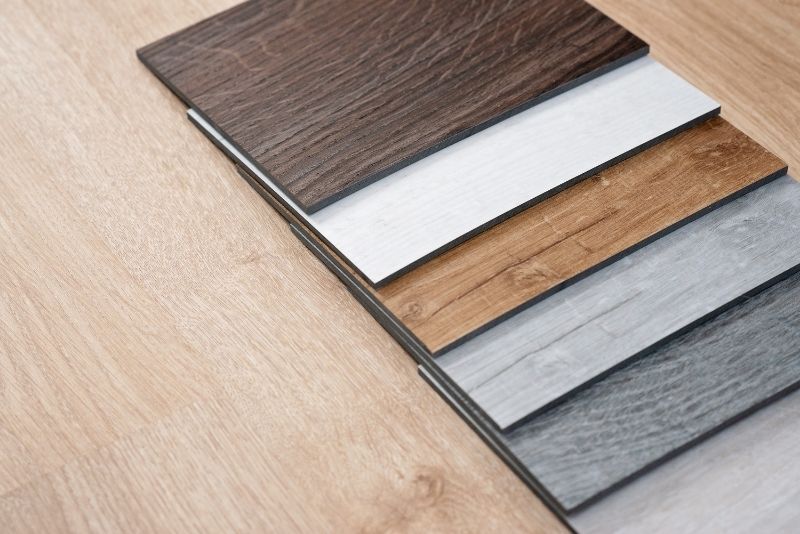 Contemporary homes exhibit clean lines, spacious areas, natural light, and minimal décor. The chosen flooring should reflect this beautiful design.
Homeowners have a wide range of flooring options to pick from, but which style of vinyl planks will best complement your contemporary home? Continue reading to grow your knowledge and find the perfect style.
Dark Brown Vinyl Planks
A modern interior is easy to achieve with dark brown vinyl planks. It replicates classic hardwood and makes every other aspect of the home stand out.
The wide range of rich shades is perfect for creating contrast and composing a contemporary design. In return, the dark brown planks make kitchens, dining rooms, living areas, and bedrooms appear inviting and luxurious.
Modern Black Vinyl Floors
Black vinyl planks are the way to go for a truly contemporary and stunning design. These sleek and sophisticated planks make a statement in any room. The bold, dark hues exude confidence.
Rooms feel especially spacious with these planks in open-concept layouts. The added depth and character of modern black flooring seamlessly blend into a variety of design styles and color palettes.
Slate Gray Vinyl Planks
Slate gray is a lovely choice for those searching for a cooler tone that gives the same sensation as the above-listed shades. This style works extremely well in all types of spaces, from bathrooms to kitchens to basements.
The slate gray shade resembles the calming sensation natural stone floors supply. It's a great and affordable option when you want to achieve a high-end look.
Herringbone Plank Design
Considering the colors of vinyl planks isn't the only way to style and complement your contemporary home. The layout of the planks also has an impact.
Herringbone plank design adds a touch of sophistication and interest to any room. The planks are in a distinctive V-shaped pattern. They start at a specific point in the room, with each plank sitting at a right angle relative to the next one.
The zigzag effect is a meticulous arrangement, so every plank aligns perfectly. The result is a stunning pattern that weaves across the floor, creating a mesmerizing design that draws the eye.
Corridor Plank Design
Perhaps the underrated corridor plank design piques your interest in your elegantly modern home. This innovative arrangement utilizes vinyl planks that sit parallel to each other in a straight line. The planks are usually identical in size and color, creating a uniform and streamlined look.
This seamless arrangement draws the eye straight down the room. It's great for hallways, entryways, and open-concept kitchens and enhances the overall architectural appeal.
What Do You Do Next?
Now that you have the particular shade and design in mind, you can take the next step forward and learn the reasons to hire a flooring professional. They can guide you through the process.
They'll provide their personal expertise about which designs will best suit your home and install the planks with precision. A flooring professional will meet all your preferences during the process for a lovely final product.