It doesn't take much work and work to make vegetables move off the charts in taste. Mother Nature has done all the hard work in creating their tastiness. Here are a few simple tips for creating veggie nirvana!
1. You eat with your eyes. Clean those vegetables and try to leave them in their most natural appearance. Coating them with cooking spray, seasoning them with sea salt and lemon pepper, and roasting for about 18-20 minutes in a preheated 400 degree oven brings out amazing sweetness, tenderizes them, caramelizes some of the veggies and creates some crunch and crispy for added texture and taste.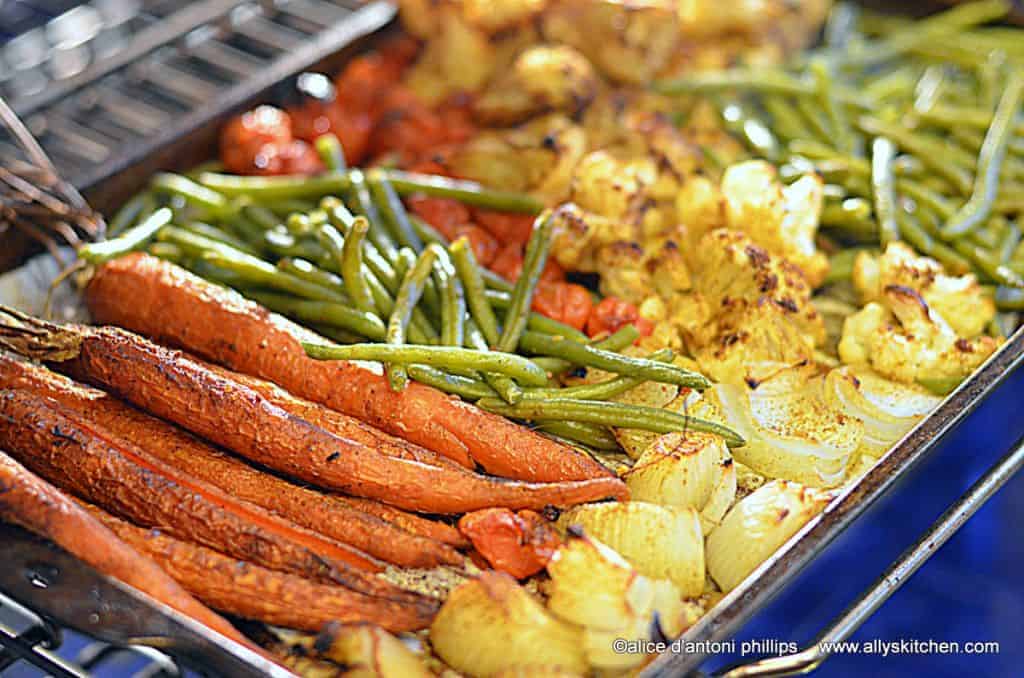 2. Vegetables explode with more flavor when you add spices and herbs. And, don't forget some sea salt because this brings out flavor, too.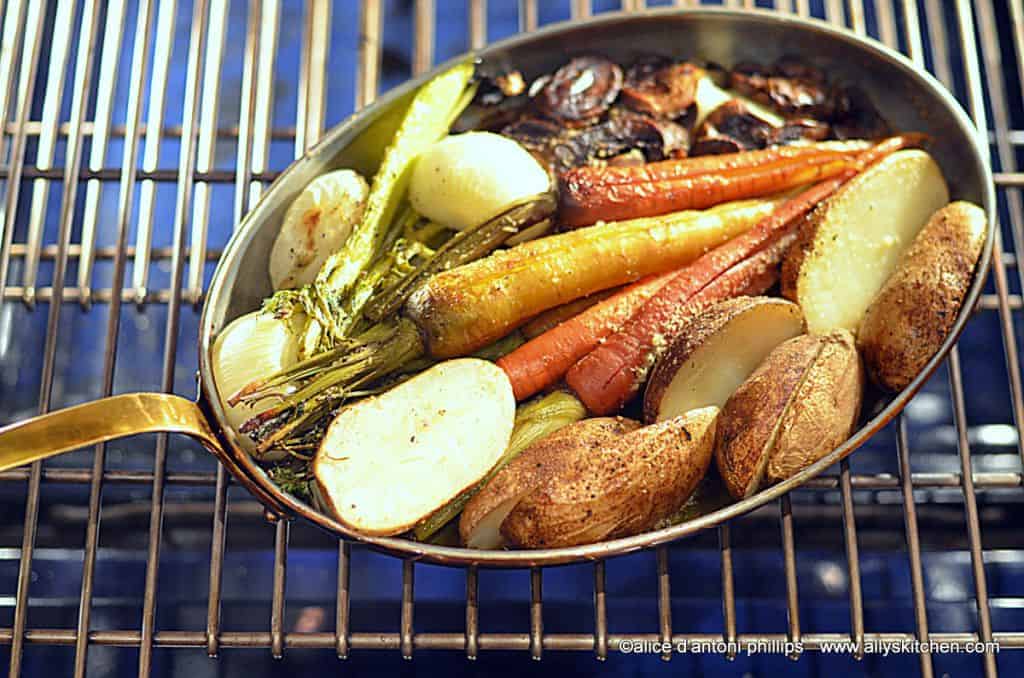 3. Letting frozen vegetables, like peas, thaw completely then adding them to salads brings on a totally new flavor profile for the simple pea. As they bask in the seasonings of the other salad ingredients, they become even more luscious!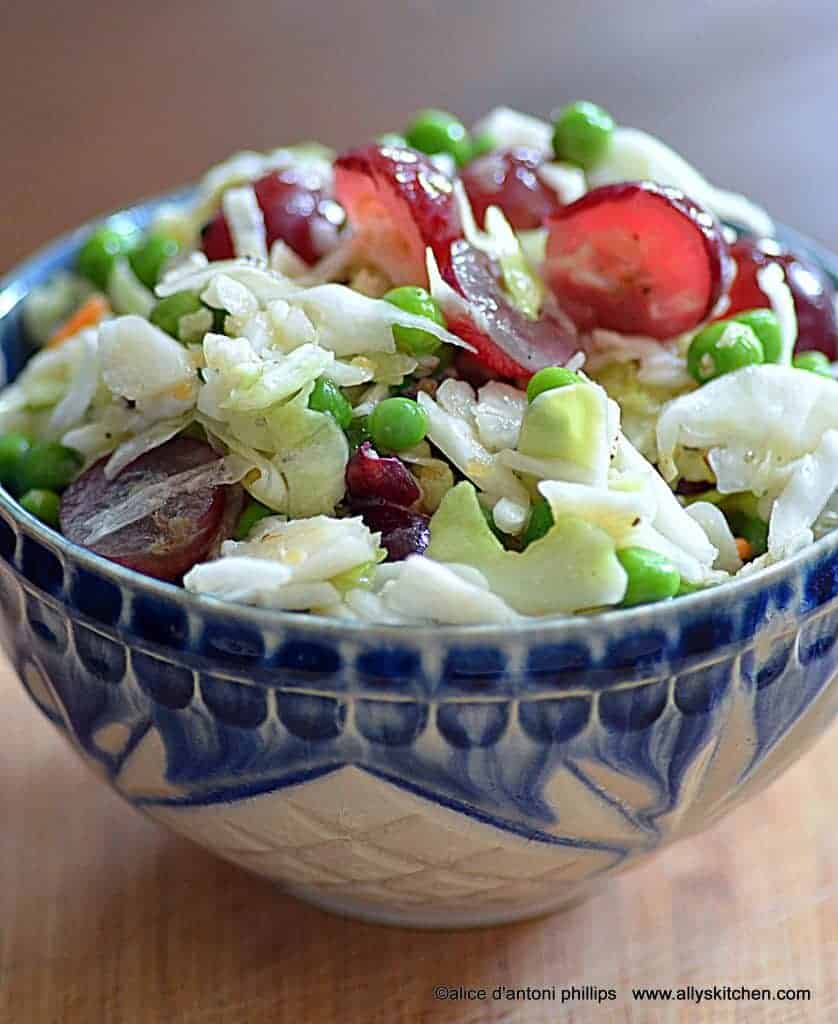 4. Teaming vegetables like celery with sweet and savory profile ingredients can result in flavor explosions!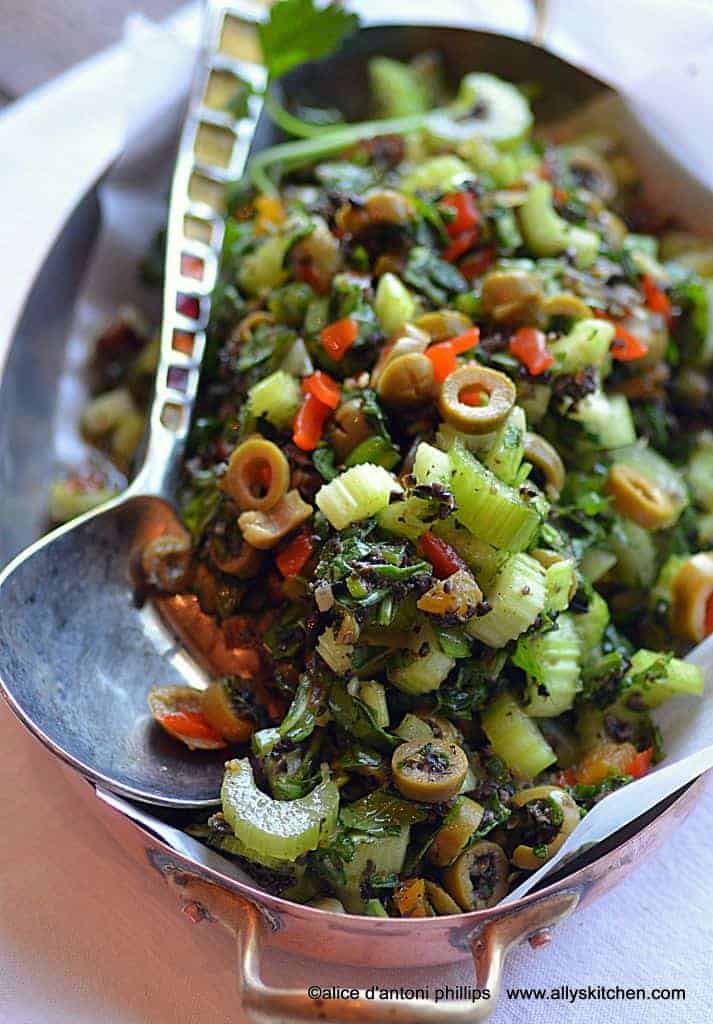 5. Go for unusual combinations of vegetables with other ingredients–there's more than peas n' carrots! Pair warm with cold veggies as in this dish!