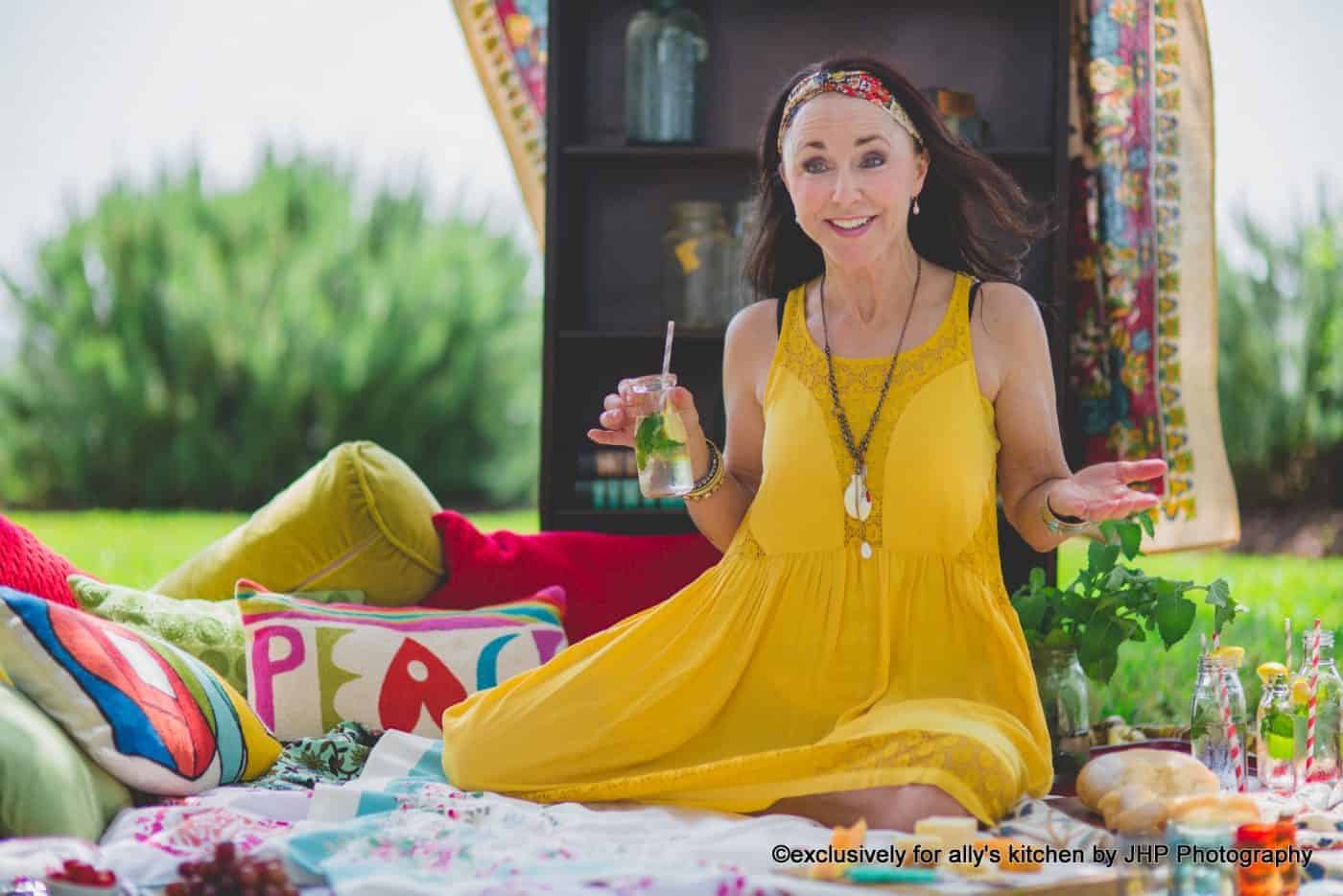 Nothing's more fun than than a picnic! Easy picnic food defines the picnic. Indoors or outside, these are fun yummy ideas! Grab your blankie!
simple Picnic Ideas
Simple picnic ideas are just that. Easy and quick ways to pull together a feast of eats that travel well! Keep in mind that the ideas I'm giving you here are simply starters. For example, you might love meatloaf and want to make it for meatloaf sandwiches!
Picnic Food
Sometimes your picnic food might just have to travel to a blanket on the floor in your gathering room. Yes, picnic food is for indoors, too. And, if you're having a 'close to the kitchen' picnic, like the deck, patio, gathering room, yard, basically, anywhere that you can run back to the kitchen, then you have more options for making the picnic layout a little more fancy.
Picnic Food Ideas
Picnic food ideas run the gamut of sandwiches to charcuterie to simple salads. Sometimes the food is hot. Most of the time you'll be looking at room temperature and cool food.
Picnic Ideas
Picnic ideas can be anywhere. You don't have to make it a production. Hey, even one person can have a picnic. Even if you just throw a blanket on the grass in your yard, you've got the makings of a picnic.
Easy Picnic Food
In my book, easy picnic food has to follow a few requirements:
The food doesn't have to be transported in breakable dishes.
The food keeps at room temperature for several hours.
The food is fun and you can eat with your fingers and hands if you must. But, utensils allowed!
The food must be delicious and pretty.
The food doesn't have to be cooked. Watermelon, cantaloupe, berries, cucumbers, carrots, cheese, dried meats!
The food makes you happy!
Picnic Sandwiches
Now picnic sandwiches are usually a given, but there's more to a picnic than sandwiches. And, even if you're doing sandwiches, you can jazz them up with things like wraps, pita bread, pita pockets, naan bread and even lettuce wraps. And, don't forget that you can use other recipes like meatloaf to make sandwiches. Or take a look at the dill pickle chicken. Slicing these chicken breasts thinly and layering on bread for a sandwich would be sooooooo extravagant!
Best Picnic Foods
We do a lot of picnics in Colorado. When we hike in the Summer, we always pack a picnic that fits in our backpacks. I'll take a few cloth napkins and sometimes even a tablecloth. In the winter, when we snowshoe, we do about the same thing, but finding a place to eat in the mountains and in the snow, well, that can be a challenge. But, we get it done!
Picnic Snacks
Picnic snacks are different for me than picnic food. My picnic food is like a meal, while the snacks are like power bars and gold fish in plastic bags. Here are some of my favorite picnic foods to have a beautiful meal in your house on the floor, in the yard, on your deck, a patio, at a park or wherever you want to be!
easy delicious picnic food
Nothing's more fun than than a picnic! Great picnic food defines the picnic. Whether it's indoors or outside, these are fun yummy ideas!