3 Simple Summer Décor Ideas for Your Kitchen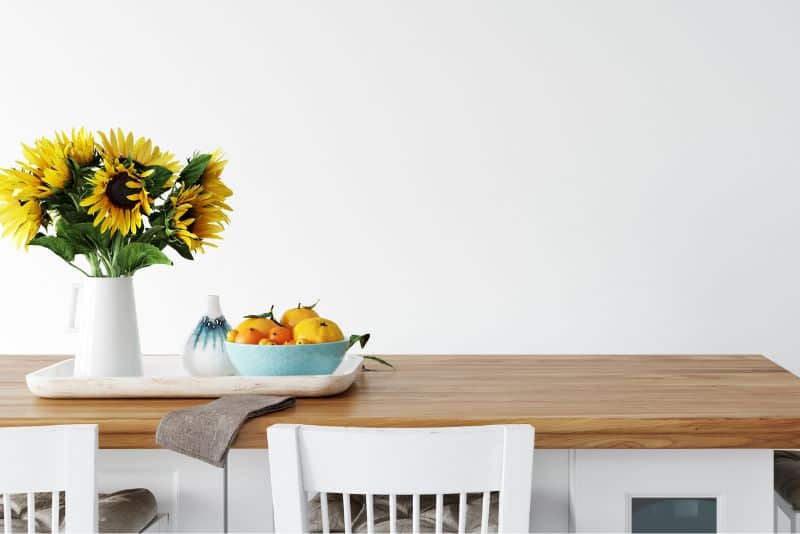 As each season passes, you should update your home's décor to match the mood and energy of that time of year. One of the rooms you should focus on is the kitchen. There's nothing like cooking a delicious summer meal in a well-decorated kitchen. Now that we are in the summer season, it's time to think about updating the heart of your home. Here are three simple summer décor ideas for your kitchen.
Summer Centerpiece
One of the simplest and cutest ways to spruce up your kitchen décor for the summertime is by adding a summer centerpiece to your table. A centerpiece is a stunning way to tie your kitchen or dining table together. You can use real fresh flowers or opt for fake ones if you want them to last longer. Some great options for summer centerpieces are sunflowers, daisies, or tropical flowers. However, you don't have to use flowers for your centerpiece if that isn't your style. Instead, you could fill a glass jar with sand, seashells, and other ocean-related items.
Seasonal Plants
Seasonal houseplants are another simple summer décor idea for your kitchen. Houseplants bring life into a space, are beautiful to look at, and help cut back on indoor air pollutants. Some of the best houseplants for the summertime are African violet, jasmine, geranium, and peace lily. These houseplants are easy to take care of, making any of them the perfect touch for your kitchen space. You can incorporate one or two houseplants or fill your kitchen with plant life to create a summer jungle right in the comfort of your home. And if you happen to be an experienced chef or a novice cook looking to learn more, you can even add some potted herbs to use when cooking your favorite meals.
Sunny Color Palette
The third idea for summer kitchen décor is a sunny color palette. One of the main elements of design and decoration is color. You want to have a cohesive look and aesthetic within a space, so you should choose shades that remind you of the summer season. Airy colors, pastels, and yellows are fabulous summertime options. Choose the colors that make you happy and feel sunny and warm. The afternoon summer sun will stream through the kitchen window and light up that beautiful color palette, making your kitchen radiant and bright. A good seasonal color palette is one of the things that every stylish yet functional kitchen needs.
Your home is about to look fabulous now that you have these simple ideas for kitchen décor in the summertime in your back pocket. Have fun with your decorations, and tailor them to your home and personality. Then, cook a big meal and invite all your friends over to enjoy the food and all your new summer décor!