How To Clean Your Kitchen Range Hood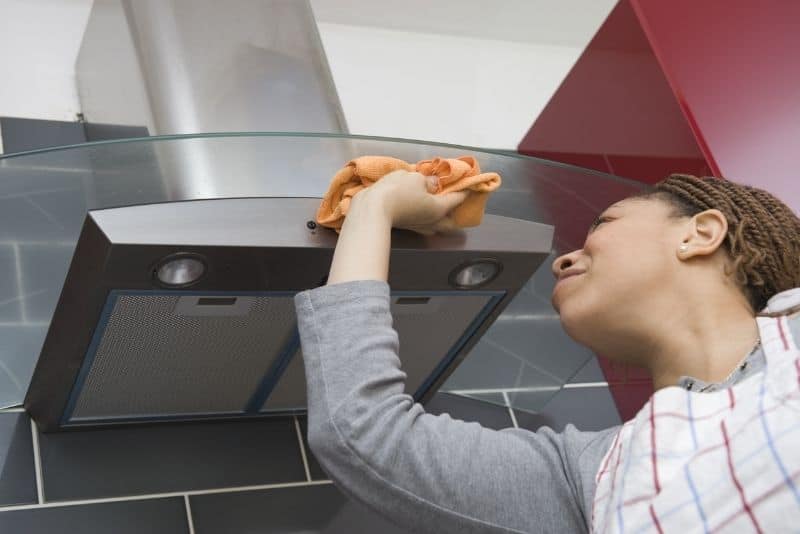 Cooking is an often-underrated blessing—it's so fun, freeing, and satisfying to get creative in the kitchen! Unfortunately, the joys of cooking come along with the chore of cleaning up after your messes. Some messes, like the little mounds of flour on your countertops after you bake, are more obvious, while others are subtler. Your range hood (which removes smoke, grease, and other pollutants from the air when you cook on the stovetop) is one of these subtle messes. And boy, how messy this appliance can get! Study up on how to clean your kitchen range hood in this article.
Wipe the Outside of Your Hood
The outside of your range hood is the part you (and others) regularly see, so start by cleaning this section. While it may look a little bit dusty or greasy, wiping it down won't take much effort—all you'll need is a good cleaning solution and a sponge or a soft cloth. A solution of dish soap and water is a good alternative to cleaning spray; from there, wiping with a soft cloth will give you a clean, streak-free finish.
Remove Those Nasty Stains
How often do you look at the underside of your kitchen hood? It can get pretty gross. Especially if you have a gas stove, the underside of your range hood tends to accumulate grease, black debris, and other stains. For this step, you'll need a scrubbing tool that can remove debris without harming your filters or your hood's finish. Use the same cleaning solution you used on the upper part of your hood, and if it doesn't fully remove the stains, coat them in a baking soda and water paste; from there, let it sit for about 30 minutes. The baking soda will break down the grease and goo, which you can wipe off with ease.
Clean Your Filter
After cleaning your hood's underside, remove your range hood filters to clean their opposite sides. To clean your filters, fill your sink with warm, soapy water. Add baking soda if your filters are particularly dirty. Soak the filters in your sink for 15 to 20 minutes, then scrub them to remove any filth. You may need to repeat this process if they're not fully cleaned on the first go.
Remember the Ducts
While you have your filters out anyway, don't forget to check your ducts or vents! While you don't need to clean these as often as the hood's filters, they can still become quite dirty over the years, which poses a safety hazard. Certain types of range hoods are not connected to a duct system, but if you have a ductless hood, you'll still need to check its interior periodically for grease buildup. If you find that the interior of your hood or its ducts need cleaning, call a professional.
You can keep your kitchen safe and clean by knowing how to clean your kitchen range hood and doing so regularly. Appreciate all the hard work your range hood does to protect you by giving it the TLC it deserves!