My friends at Platter Talk served up some awesome looking pecan sandies on Facebook~~now as a teenager and in college, a pecan sandie was one of my most favorite cookies!  When I checked out the recipe on their blog, I learned that it was  adapted from the original recipe from Thomas Keller~~you know, 'The French Laundry'~~and it was his mother's.  I was hooked like a big ol' fish!
So, here's my adapatation of Platter Talk's adaptation of Thomas Keller's pecan sandie recipe!  I made mine into bars because my dough wouldn't roll into balls well…maybe it was the altitude (I'm at about 8k feet) or maybe it was the fact that I used rice flour (making them GF) instead of regular flour, as called for in the recipe.  I also used walnuts rather than pecans, so I reckon mine are called 'Walnut Sandies' and since I added spices, I'm calling them 'Spiced Walnut Sandies'~~whatever, they're dang good!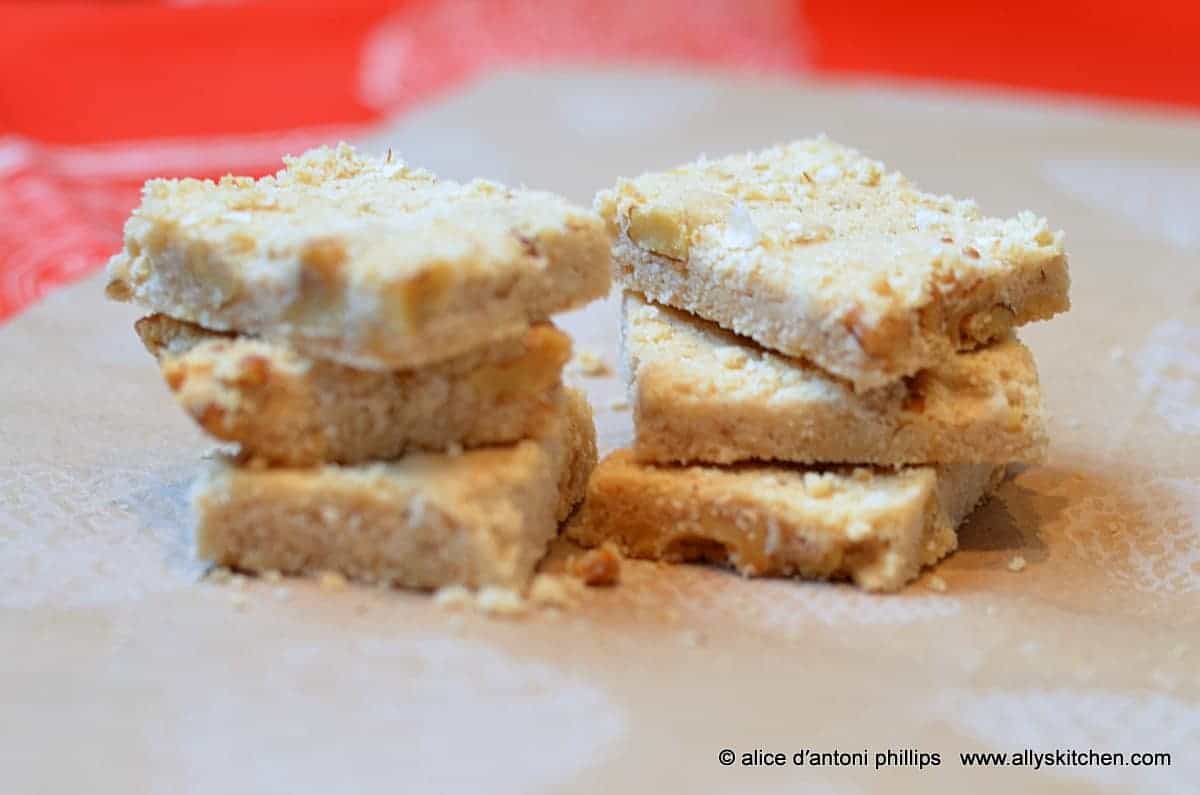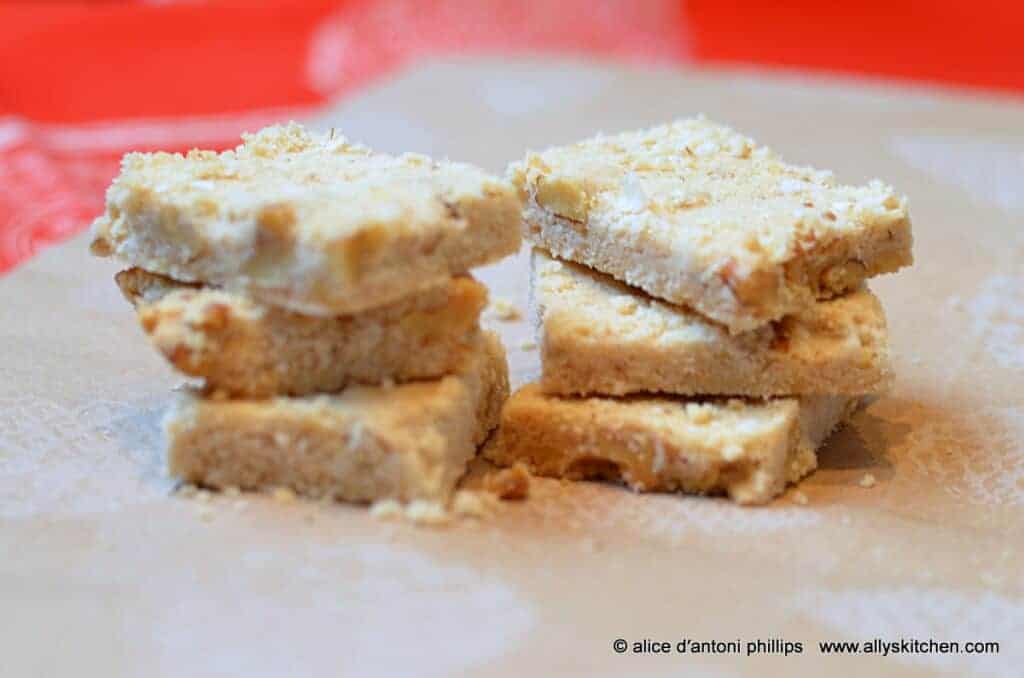 Makes:  About 2 dozen
Preheat oven to 350
What you need:
1 3/4 cup + 1 tbl rice flour
3/4 cup chopped walnuts
9 ounces softened butter (unsalted)
1 tsp cinnamon
1 tsp cardamom
1/2 tsp sea salt
1 tsp vanilla
3/4 cup powdered sugar
Finishing Sea Salt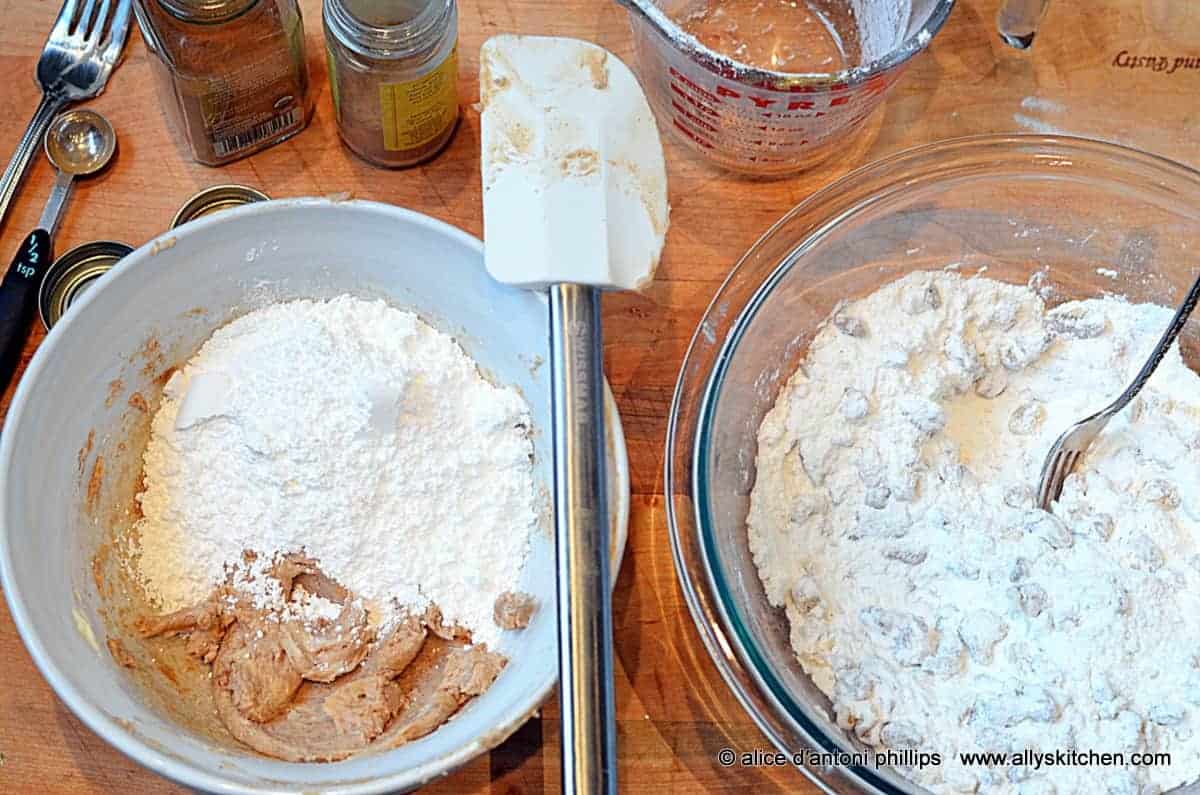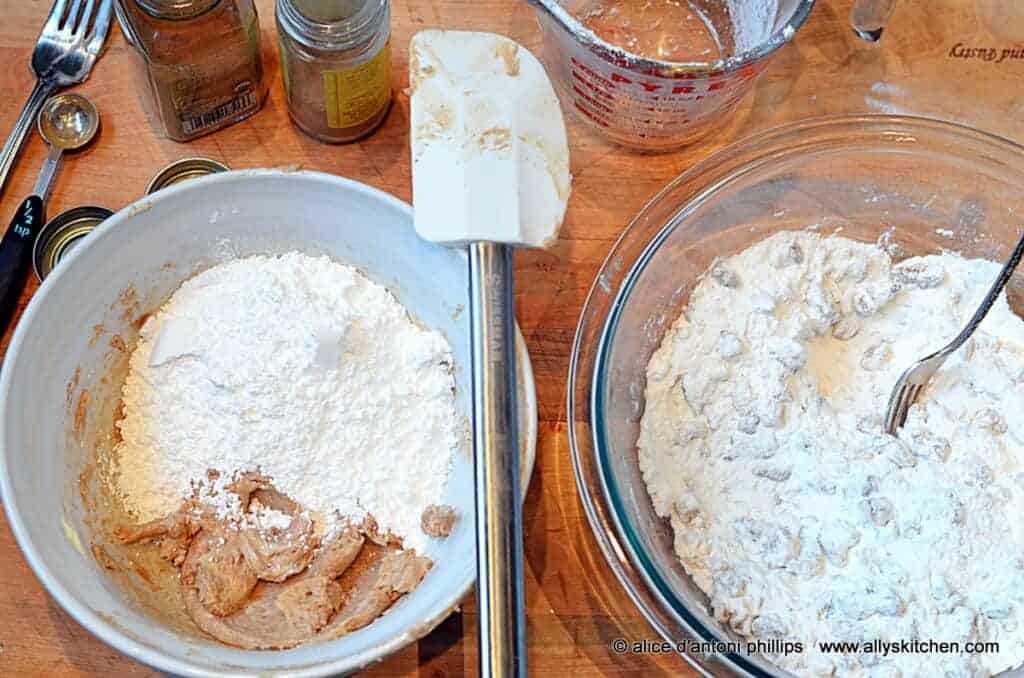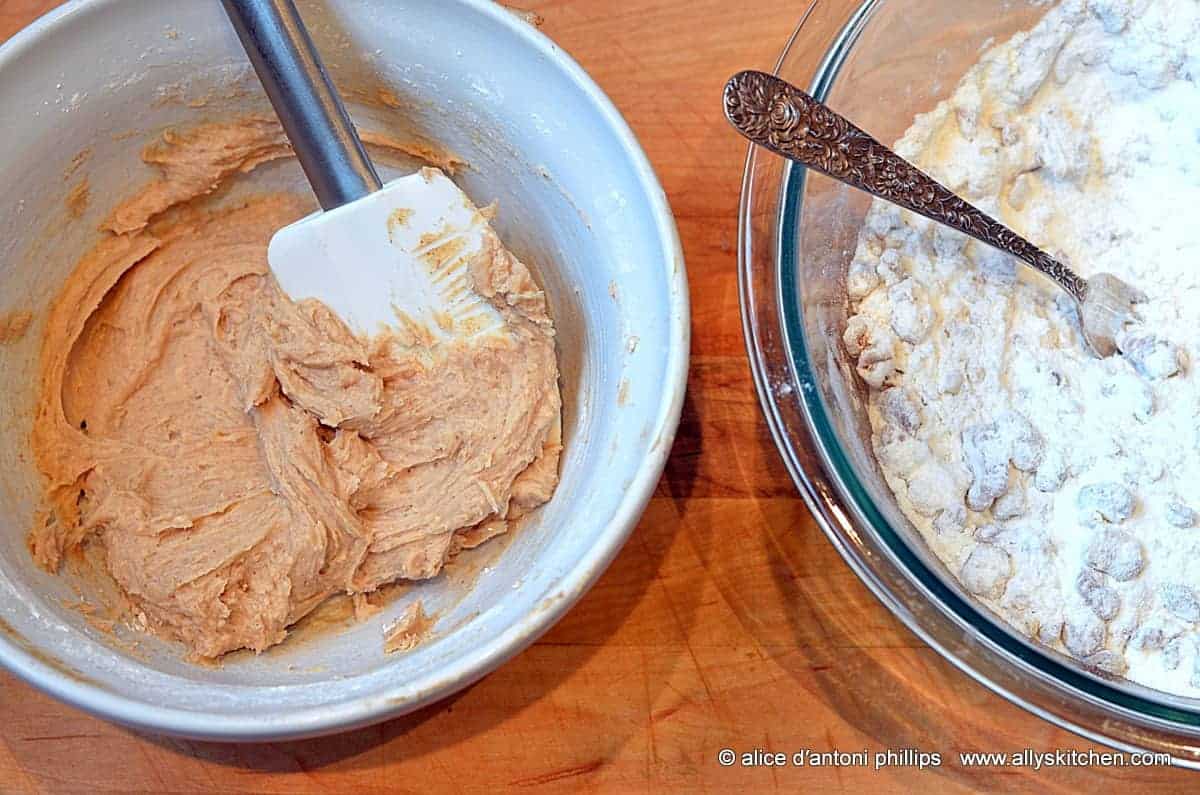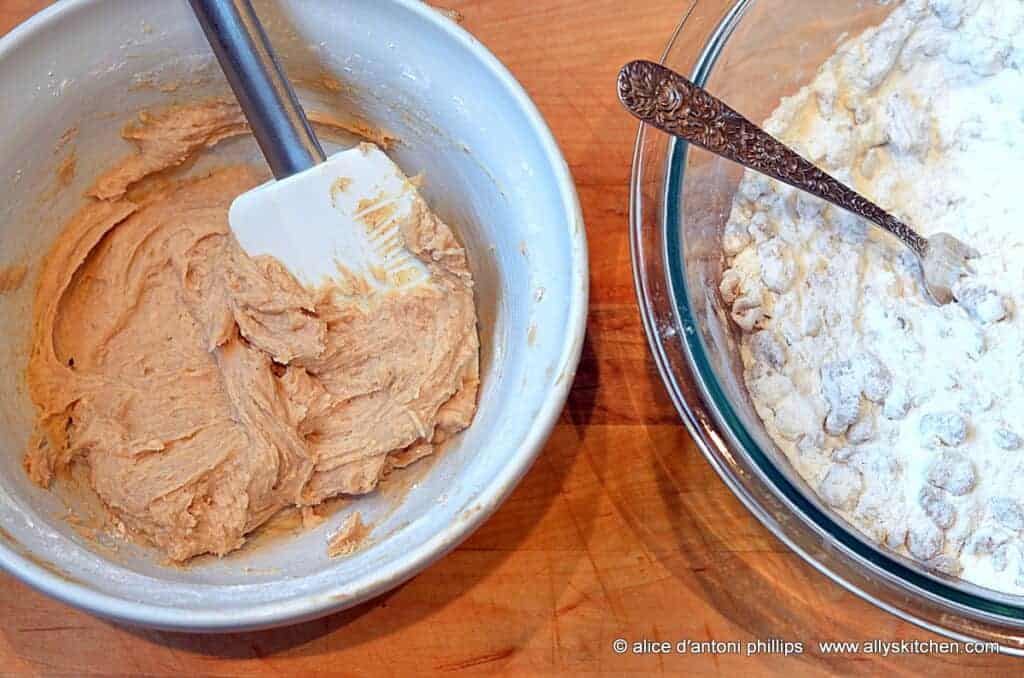 What you do: 
In a mixing bowl combine the flour and walnuts and mix.  In another bowl (medium size), blend together the butter, cinnamon, cardamom and salt blending well.  Add the powdered sugar (I sifted it in.) and blend until fluffy.
Add the flour and nuts into the fluffy butter/sugar and blend together well.  It will be somewhat crumbly and grainy.
Coat a 11×17 baking dish with cooking spray.  Put the mixture in and press down well making a solid firm base.  Coat the top with cooking spray and then sprinkle on some finishing sea salt.  Bake in a preheated 350 oven about 22-25 minutes.  Remove and withing 2-3 minutes, before cooling, take a sharp knife and cut into desired bars or squares.  Let cool and ready to eat!