One of the best places for me to find great and inexpensive spice seeds is the Mexican section of a grocery store like a super WalMart!  I find them in bags, and they're just so affordable and fresh!  When I open the bags, the aromas are intoxicating almost making me dizzy with joy!
So I have several 'pepper mills' and not all have pepper in them…several have different combinations of spice seeds and when ground, like salt or pepper, they can add ticklish interest to a dish whether it's a baked potato or roasted veggies or meat.  So go ahead, put together some of the scents and spices that make you happy and line up those grinders on the table alongside the ol' standbys of salt and pepper!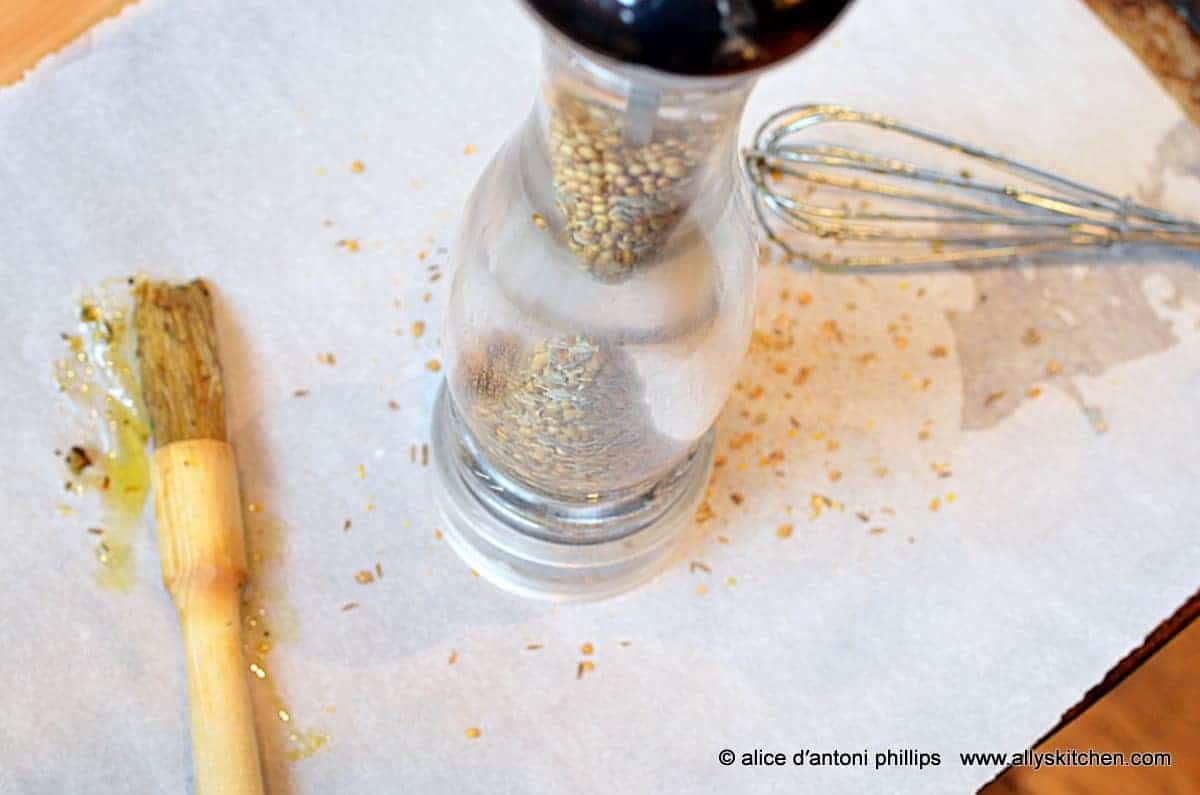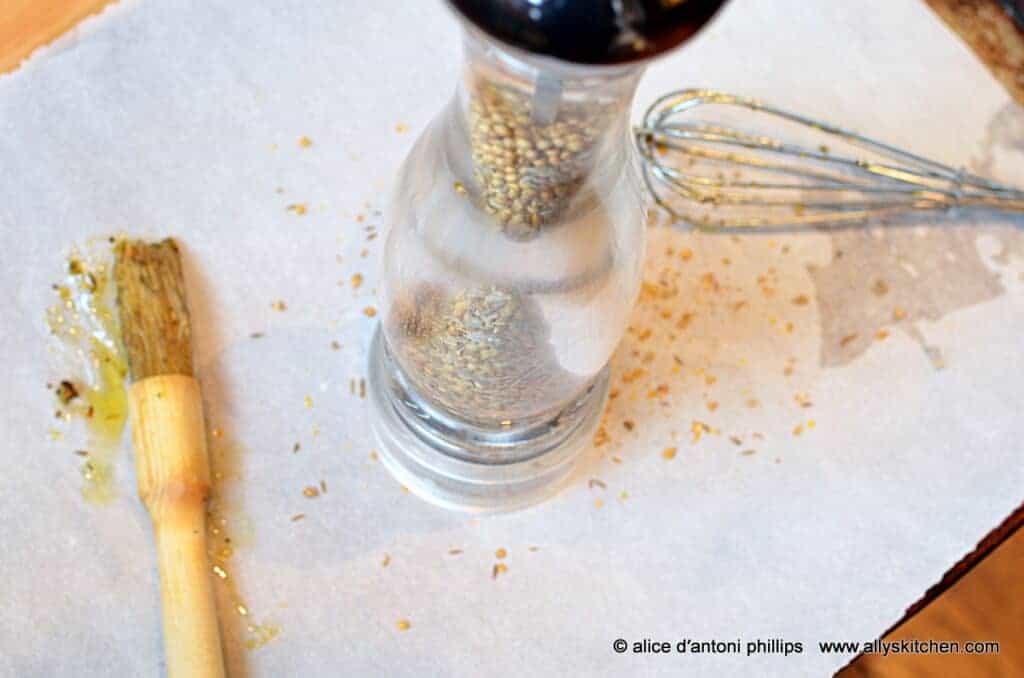 What you need:
1 empty spice grinder (that holds about 1/3 cup plus)
2-3 tbl coriander seeds
2-3 tbl cumin seeds
2-3 tbl sesame seeds
1/2 tsp sea salt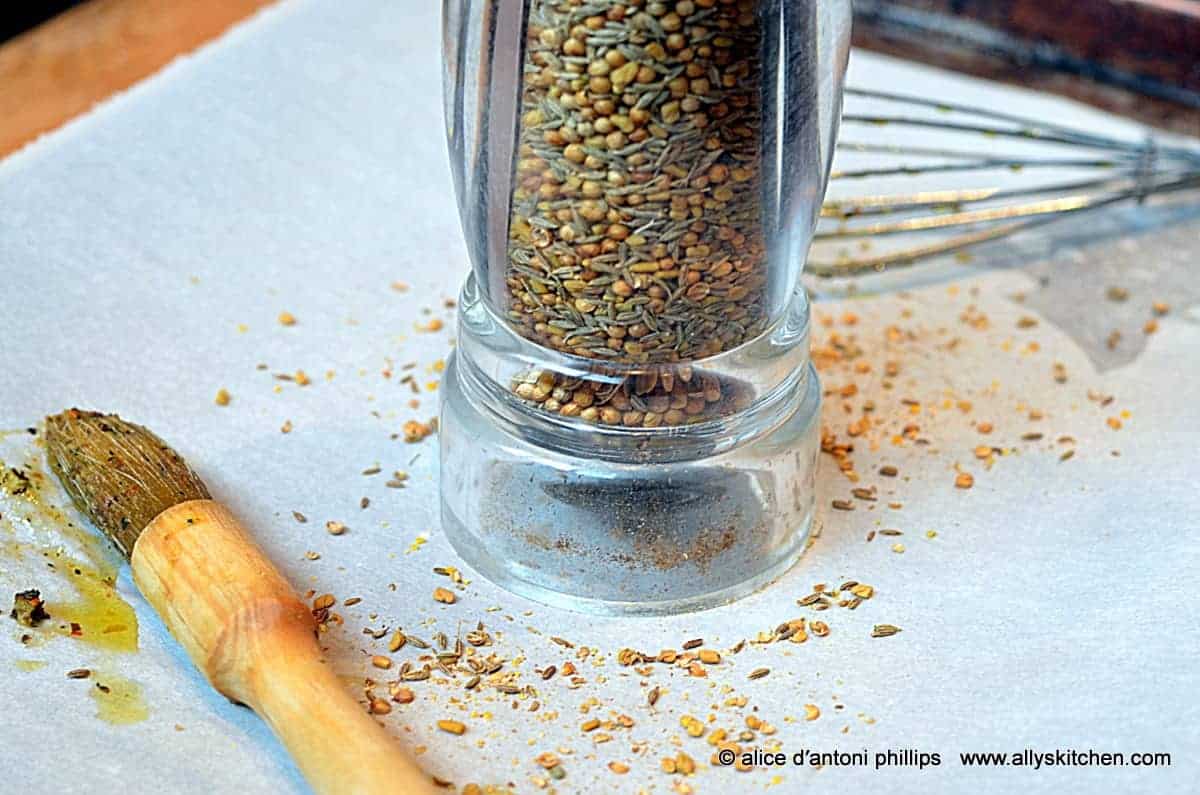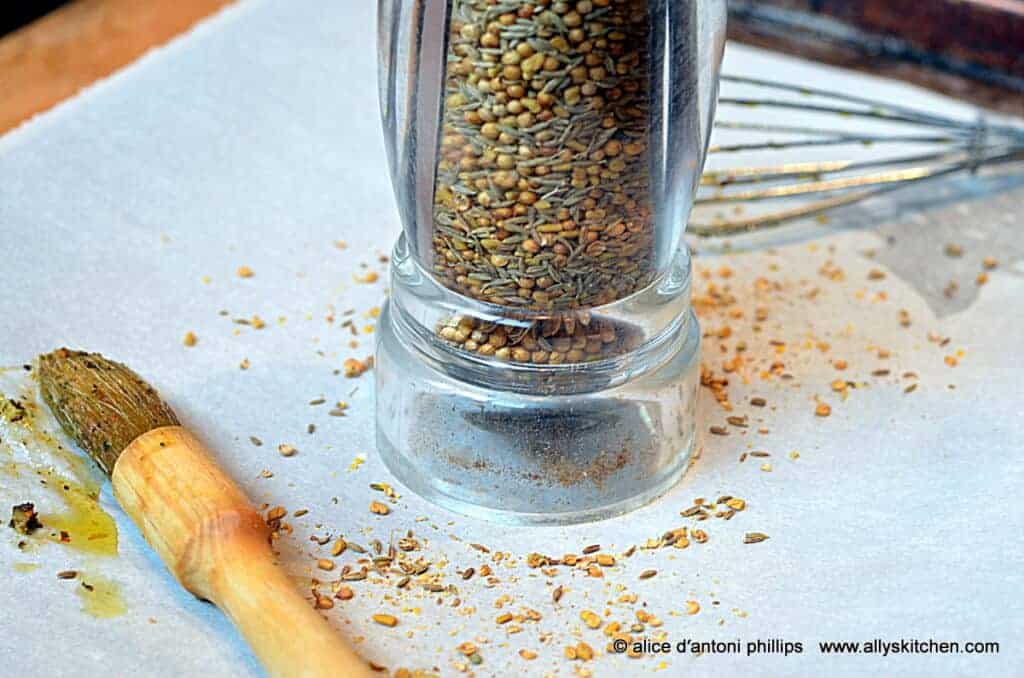 What you do:
Put all the spices in the grinder and you're all set!  I'll add this mixture to olive oil~~makes a yummmy dipping oil!
I've added EVOO to some of the ground spices, some black lava salt, pepper, and parsley!  Oh, yeah, the good bread!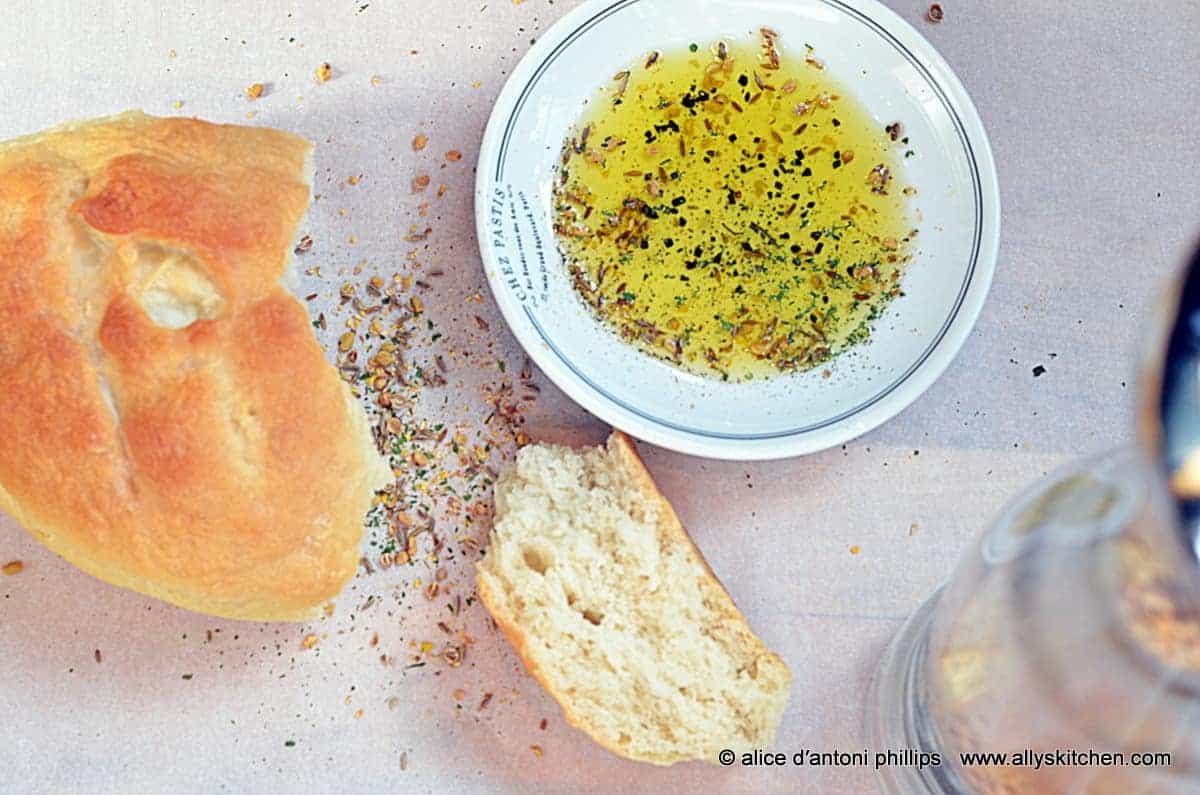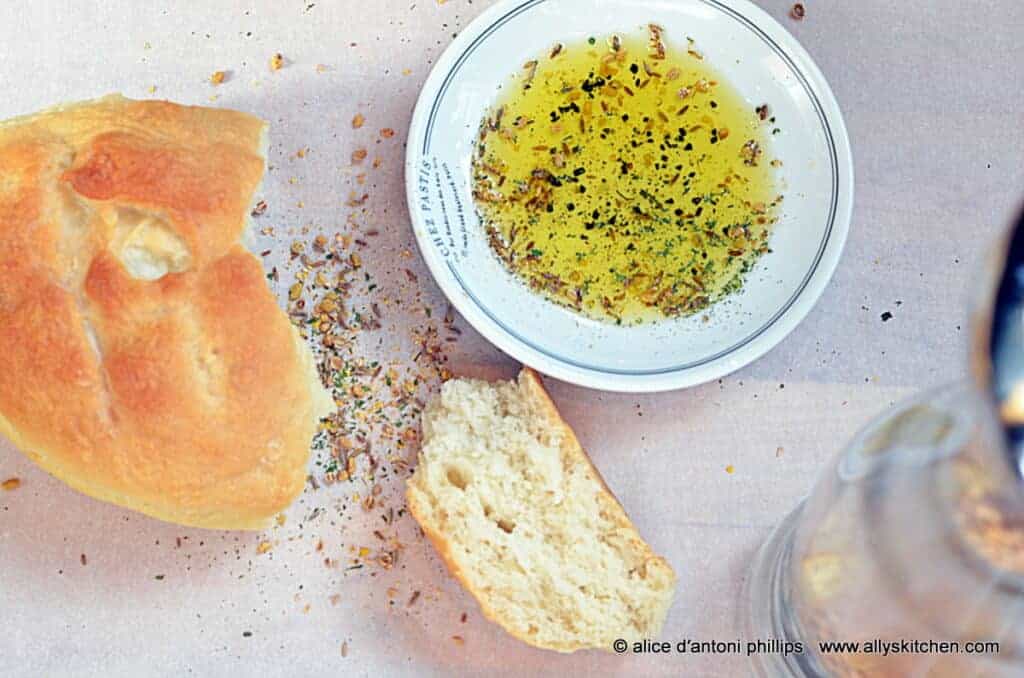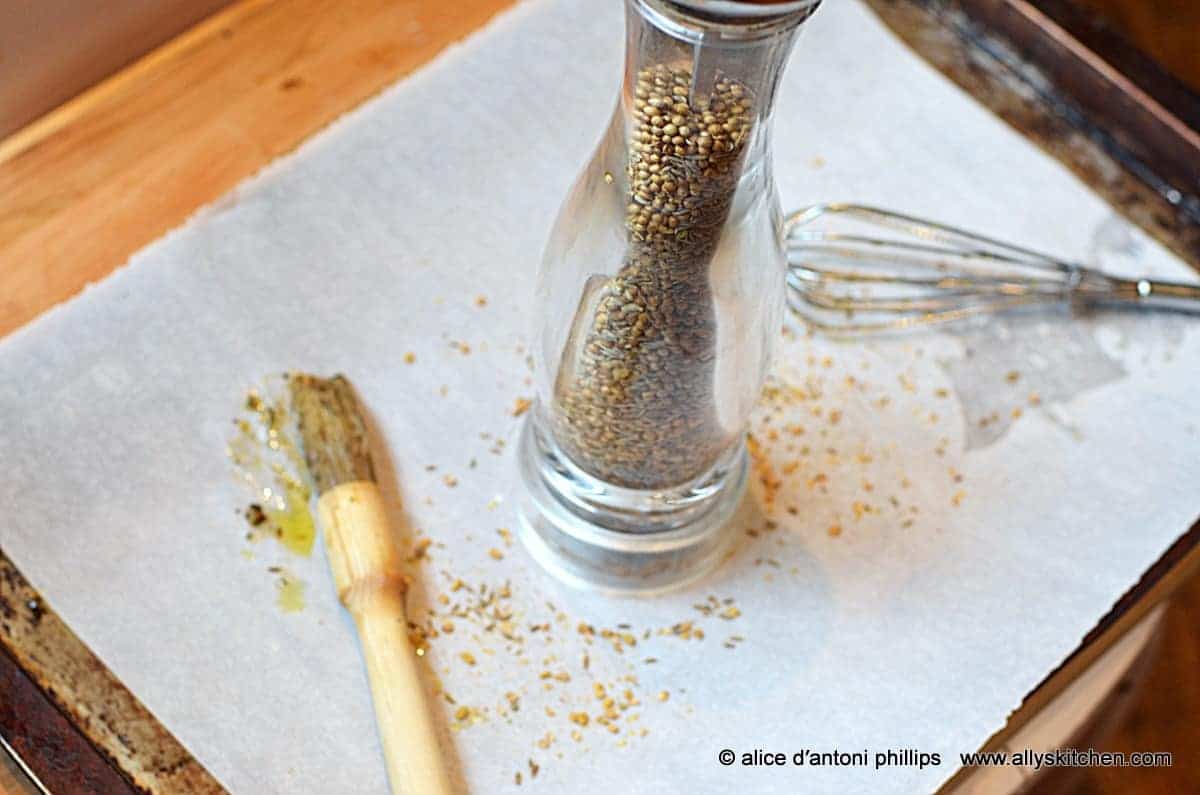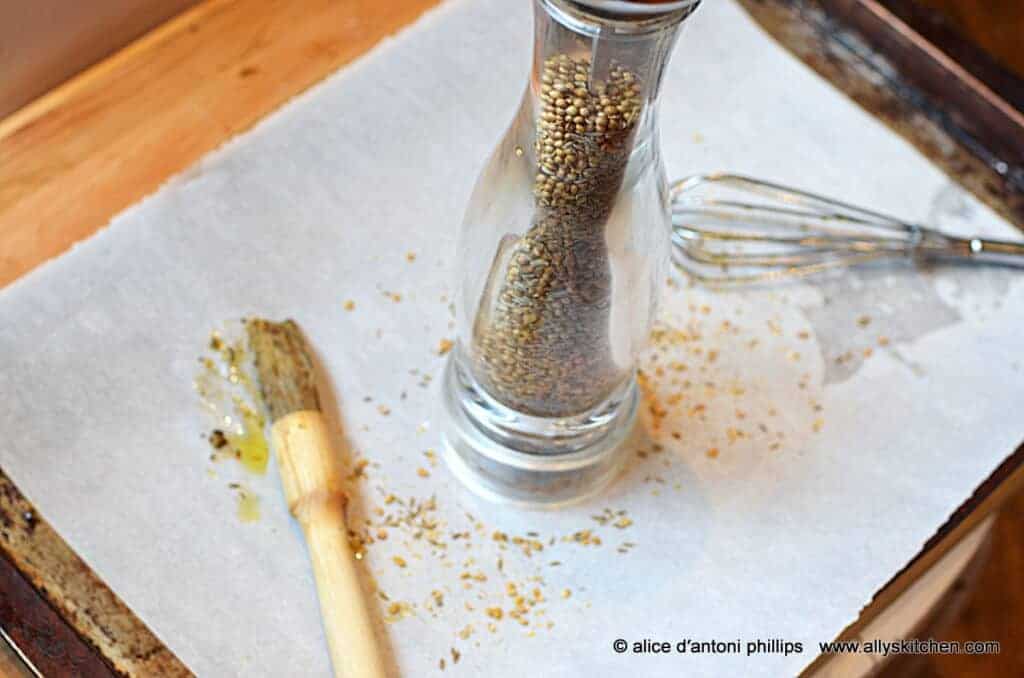 © alice d'antoni phillips   www.allyskitchen.com