Grilled Chicken with Sun Dried Tomatoes Balsamic and Arugula…just had to do that translation for you!  I've created this recipe while staying in Tuscany~~Ben and I have a small villa, so we did some meager grocery shopping~~you know, just few things for snacks, breakfast and maybe a dinner in.   Well, here's what was created with just a few ingredients, and I'm telling you, it's wicked good!  In fact, Ben said it out strips the Michelin restaurant we ate in for lunch!  (Do you think he's being straight up???)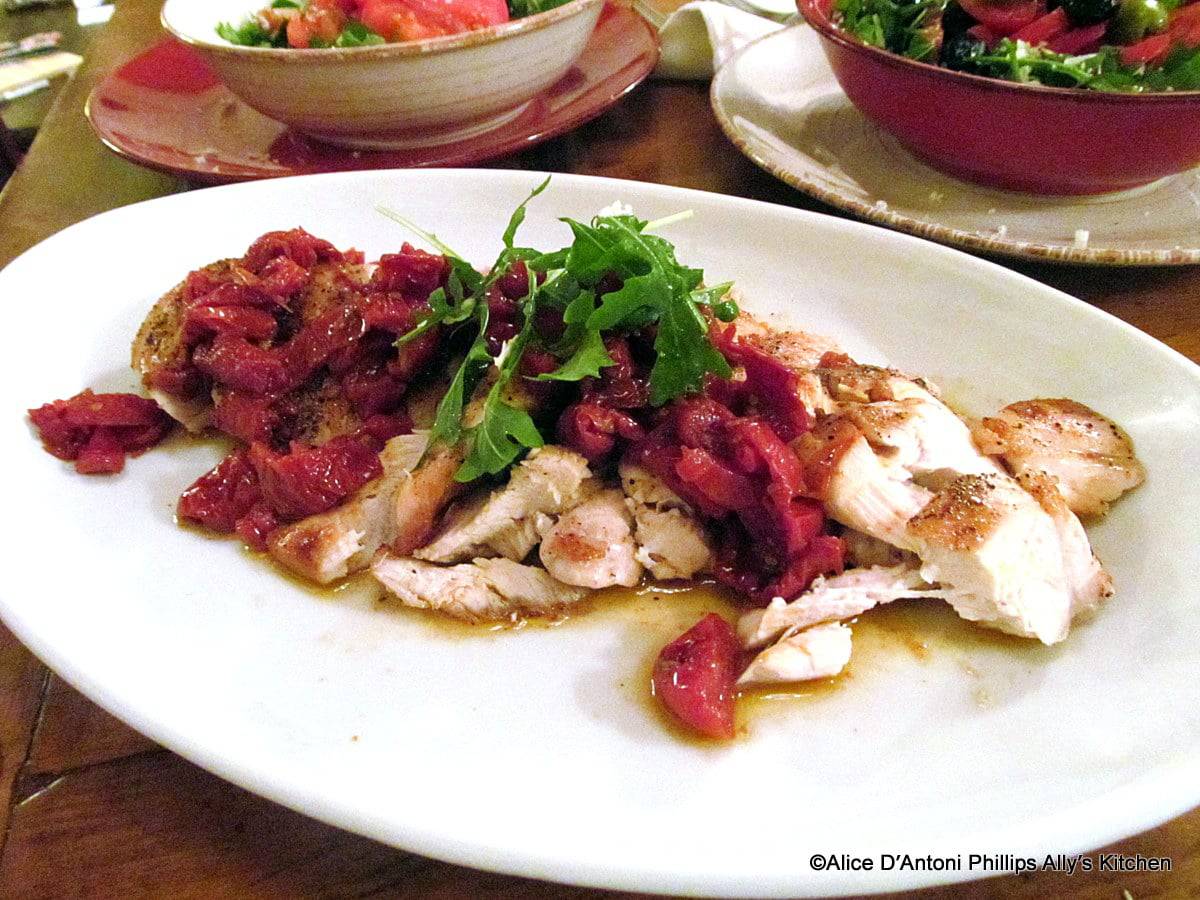 Serves:  2
What you need:
2 large chicken breasts
1/4 cup extra virgin olive oil (divided)
Sea Salt
Coarse Ground Pepper
1/2 cup sliced sun dried tomatoes in oil
Random drops of a good balsamic
1/2 cup fresh arugula
What you do:
Over medium high heat in a grill pan, pour half the olive oil.  Salt and pepper the chicken breasts well on both sides.  Put in the hot oil and sear on each side about 3 minutes to each to get a golden brown and markings.  Reduce heat to medium and continue cooking about 5+ minutes per side.  When done, remove to a plate.  Let rest.
Deglaze the skillet with about 1/4 cup of water.  Increase heat to medium high and add sun dried tomatoes with oil.  Stir and cook about 7 minutes.  Slice the chicken at an angle.  Drizzle with remaining olive oil.   Cover with sun-dried tomatoes and au jus.  Serve immediately.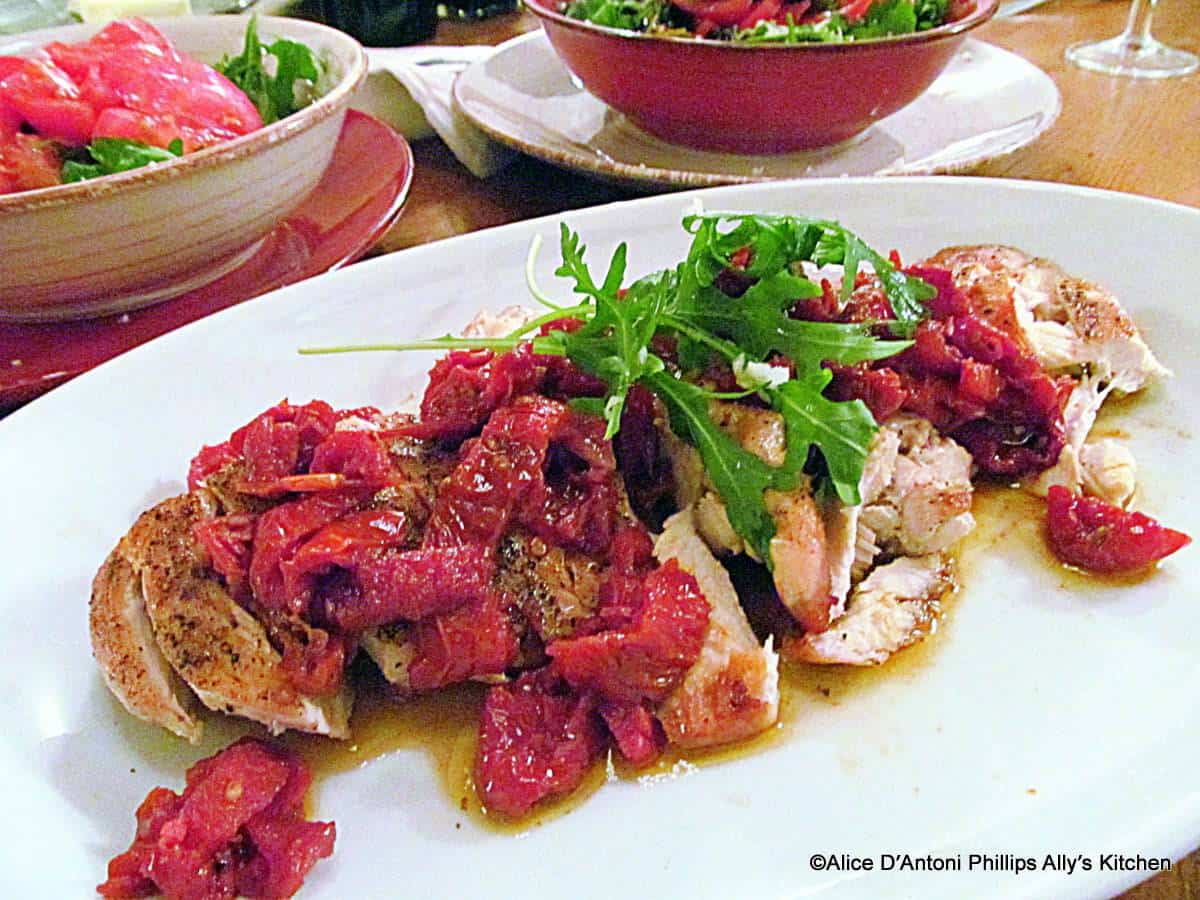 ©Alice D'Antoni Phillips   Ally's Kitchen