I'm the kinda person who lives and operates with lots of spontaneity.  It can be as simple as going to put a book back on the book shelf, noticing say something dusty, and spending the next few hours tearing apart the bookshelves, cleaning, re-arranging and re-designing.  Maybe that's called getting off track, short attention span, not sure, but I love to see how things in life 'just happen'!
So that's how 'Paint Cans' came about~~I was at Lowes looking at appliances…want to get some refrigerator drawers and need a wine cabinet because the other one went to 'wine cabinet heaven'…so, after getting all the specs on what I liked, rather than head out the same aisle I'd come in on, I decided to divert and go down another aisle.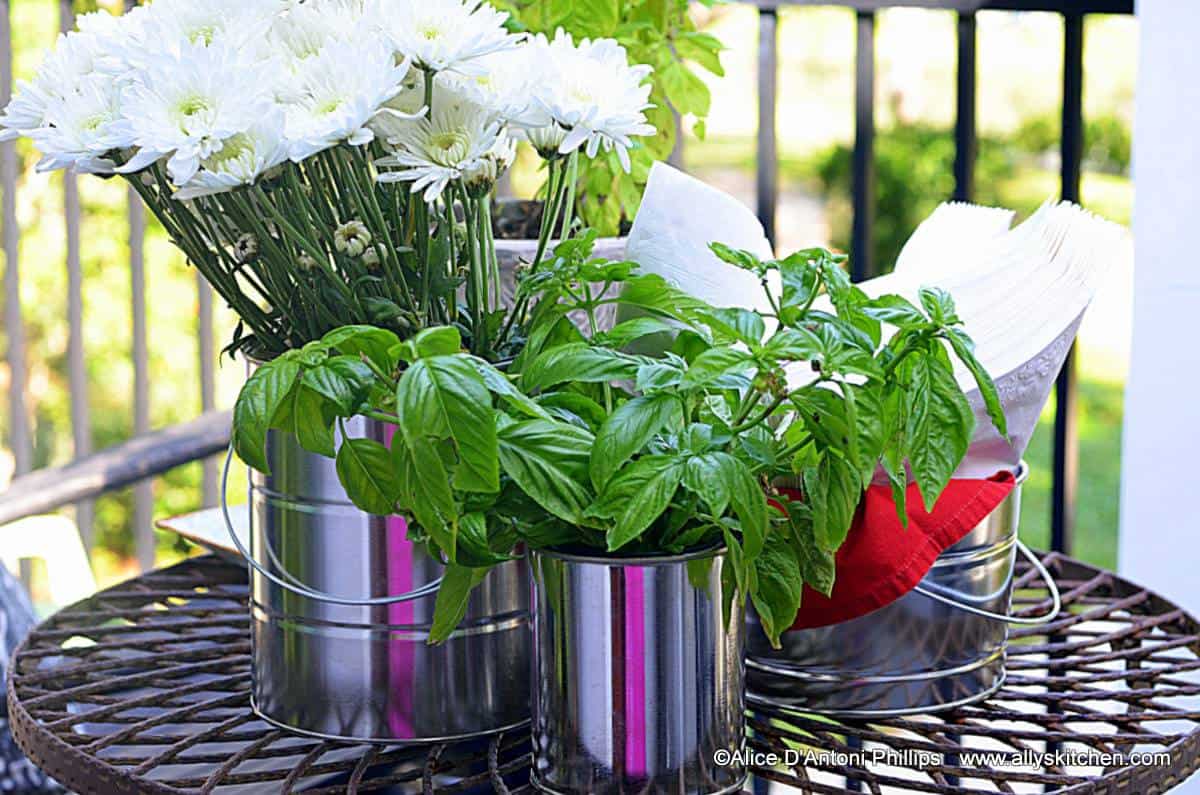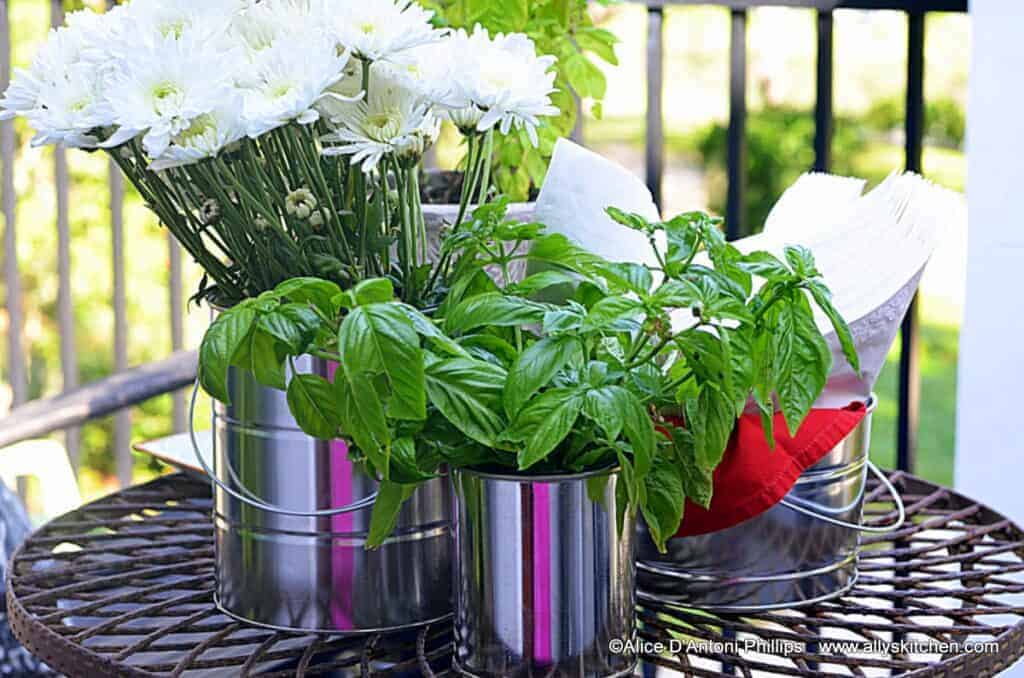 Bustling at my usual race horse pace, yet knowing that my eyes were doing major 360 scans, I halted, took three calculated  giant steps backwards, not even turning around, and saw them~~the PAINT CANS!  Shiny, pretty, different size, empty, new, and cheap cans that I just knew would make fabulous accessories for me and my Boho living, designing, cooking~~whatever!  I bought one of each size, brought them home, and have already started displaying them~~well, that is after Nicholas, my 2 y/o grandso, played with them, beating them like drums with wooden spoons~~yep, he broke them in, and they look better now with dents and pings! It's called 'toddler patina'!
Now what I'd like for YOU to do is give me some more ideas for using these paint cans~~you can see what I've done, but the uses are far reaching~~come on get your creative neurotransmitters firing and leave me some ideas!  The list will keep growing thanks to you my 'Bohoista' tribesters!  Yes, LOWES, there will be a run on your inventory of PAINT CANS!  You can thank me later!
~~More ideas for the different size Paint Cans~~
Make French Bread loavesand put in the can~~put on dinner table or just leave on your counter.
Roll up cloth napkins and display in the can.
Store dry goods in them~~beans, rice, oats, sugar, flour~~label the outside with a Sharpie pen!
Put your extra taper candles in them, different colors, sizes~~how pretty!
Silverware holder for a picnic!
Dried wash detergent holder~~
Cleaning rags~~
Dishwasher tabs holder…
Cookies…peanuts,..chips…crackers…label the oustide~~
Brushes, combs, makeup brushes and more~~
Wooden spoons, rubber spatulas, cooking utensils~~