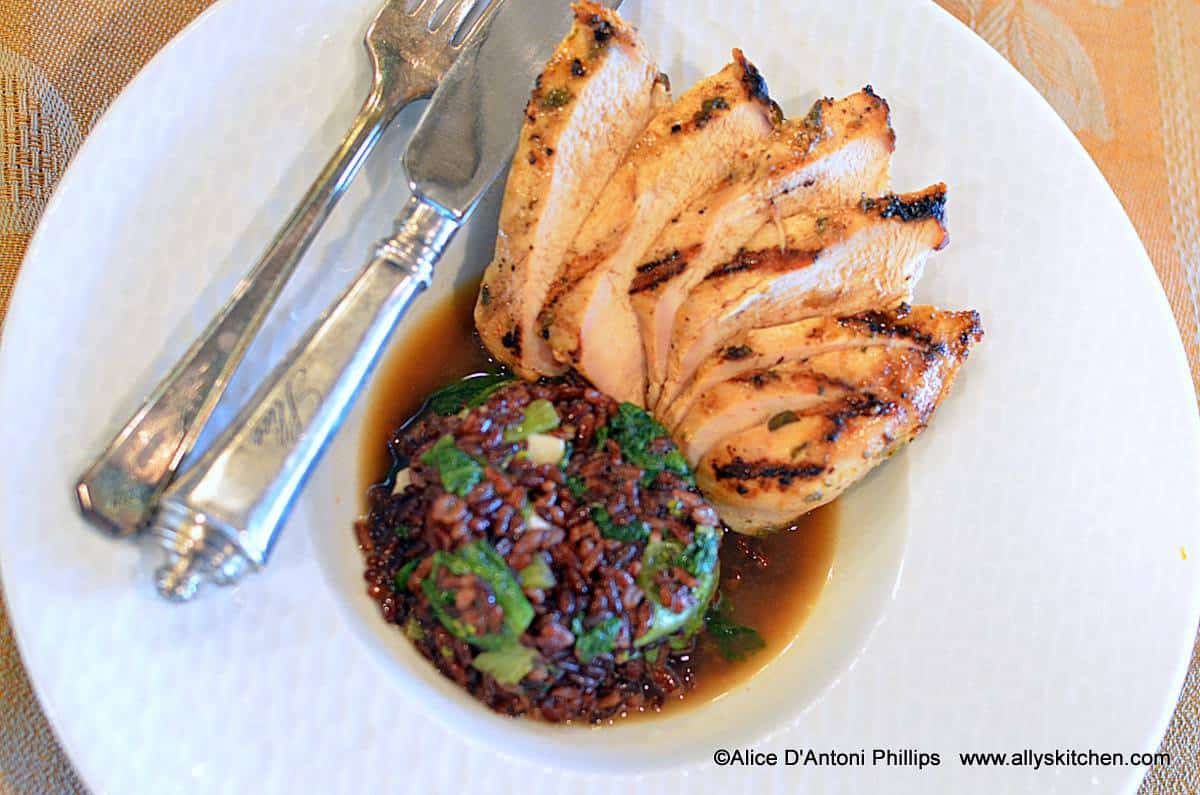 The aromatics of the spices in this Moroccan Grilled Chicken are intoxicating!  I just love Harissa and Ras el Hanout~~and, if you follow my Bohemian Bold cooking, thinking and living, you know that the way I spice up food lets your palate travel the globe finding unique and titillating flavors that can make you think you're right there!  Whether it's the Grand Bazaar  of Istanbul or an outdoor cafe in Tuscany, eating is more than just flavors you've always known as good~~real fooding is about the adventure of exploration into places, foods, cooking techniques and ingredients that you haven't ever experienced!
To accentuate and preserve the beautiful subtle flavors on the palate, I served this chicken sliced at an angle and with nutty red rice and sauteed broccoli rabe~~it was truly a culinary nomadic excursion that was no further than our front deck.  I adorned the small bistro table in beautiful colors and after the sun set, the heat and humidity dissipated somewhat, the three of us, Ben, Tresa and I, dined well into the evening!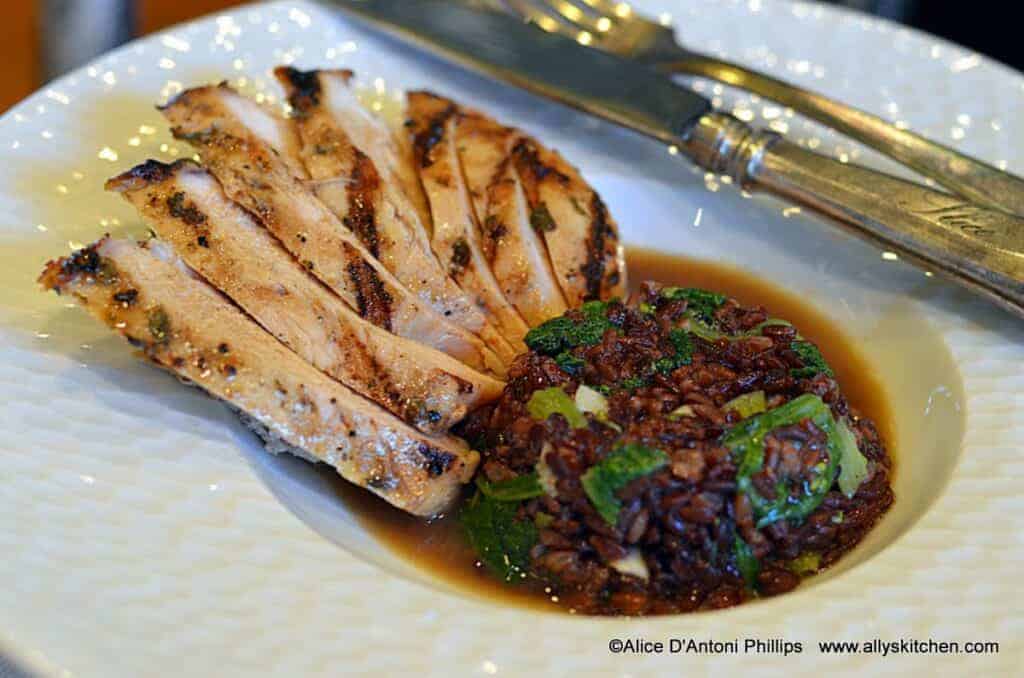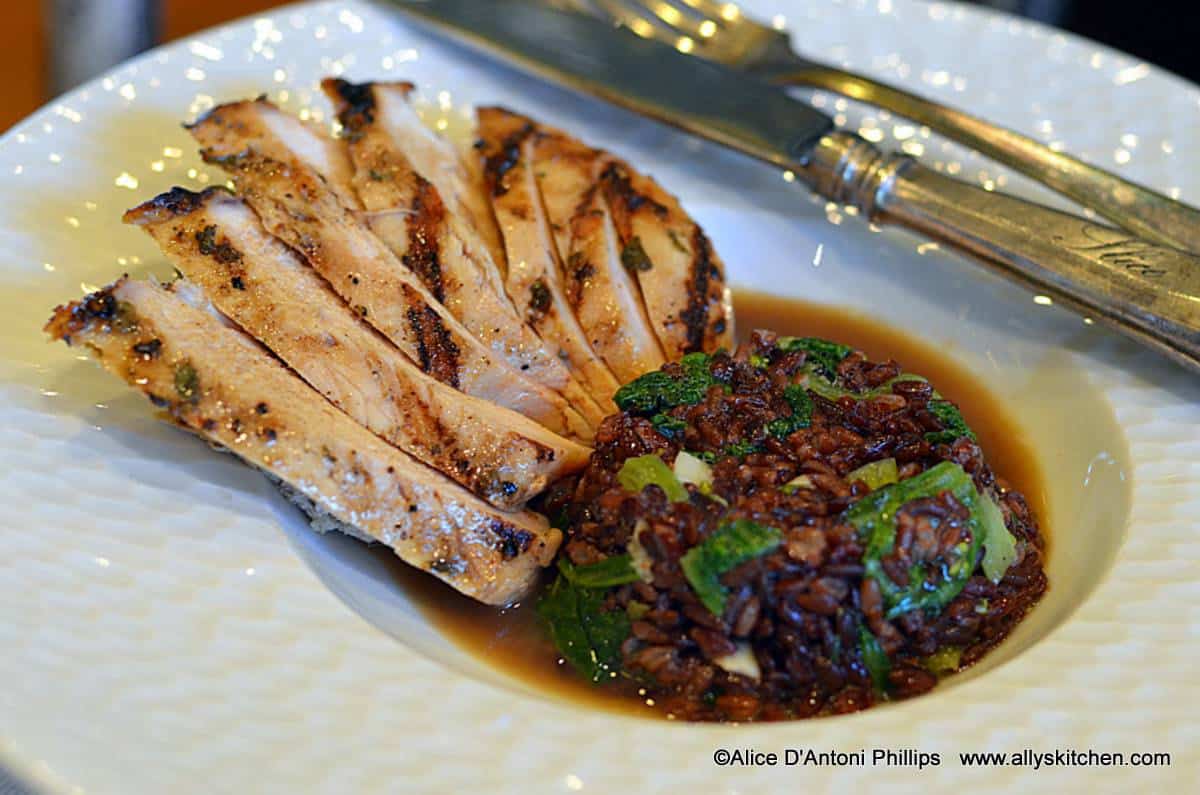 What you need:
4 large chicken breasts
2 cups buttermilk
3 tbl Harissa dry (or wet) spice
1 tbl Ras el Hanout
1 tsp sea salt
2 tbl chopped fresh lemon thyme
4 tbl chopped fresh cilantro
Cooking Spray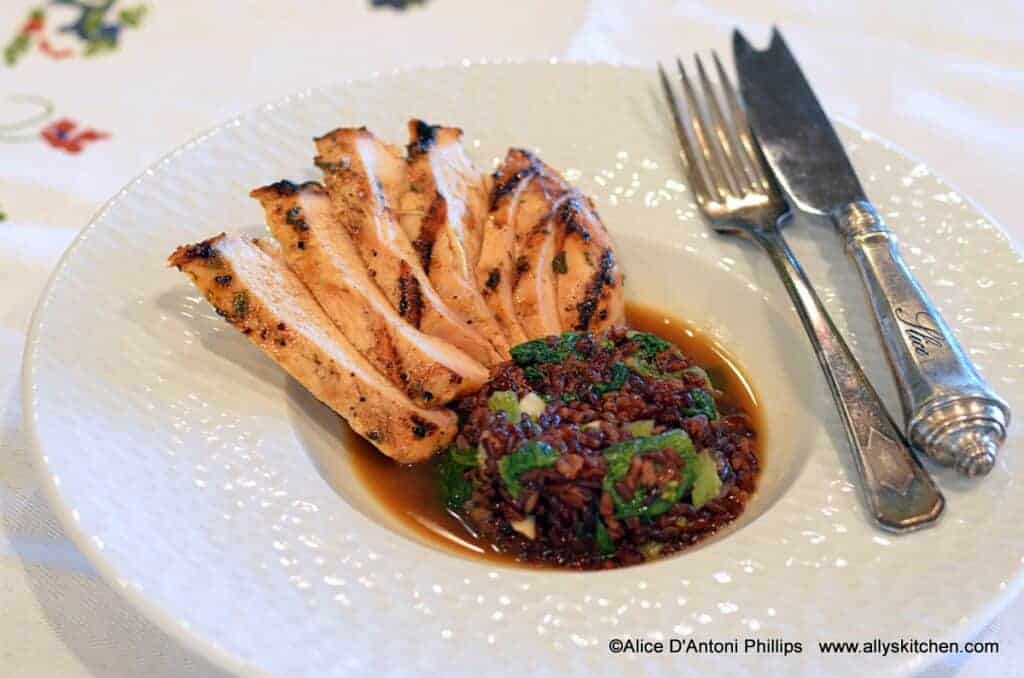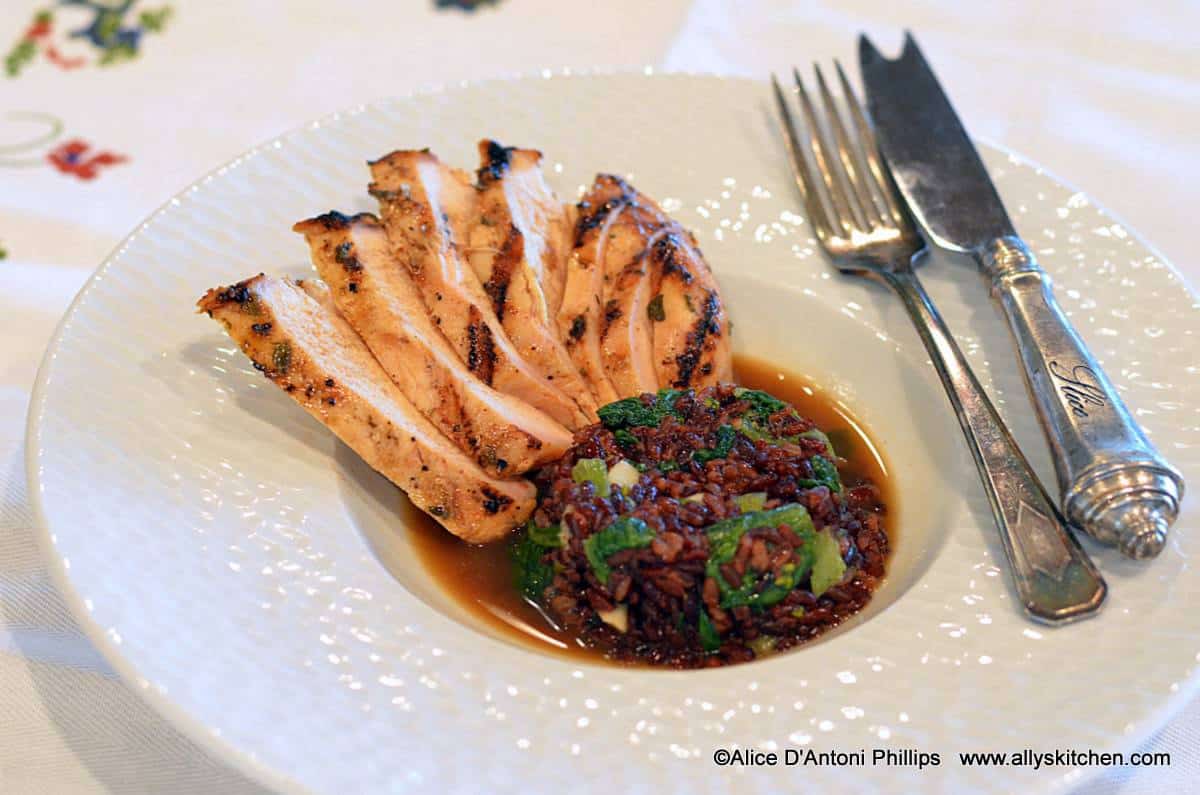 What you do:
Combine the buttermilk, Harissa, Ras el Hanout, salt, thyme and cilantro in a baking dish and blend with a whisk.  Add the chicken breasts and let them marinade for about 4-6 hours in refrigerator.  Take out about an hour before grilling.
Coat your grill with oil.  Bring to 400-450 degrees.  Use tongs to remove the breasts from the buttermilk mixture.  Place on a parchment paper lined cookie sheet.  Coat top and bottom with cooking spray.  Place on hot grill.  Close lid and cook for about 5 minutes; open lid and brush or drizzle on a little more of the buttermilk marinade on the chicken.  Close the lid and cook another about 10 minutes.  Flip the chicken breasts and grill another 10-15minutes (depending upon the thickness of the breasts).
Put clean parchment paper on the cookie sheet.  Remove when chicken is done.  Cover loosely with foil for about 5-7 minutes before serving.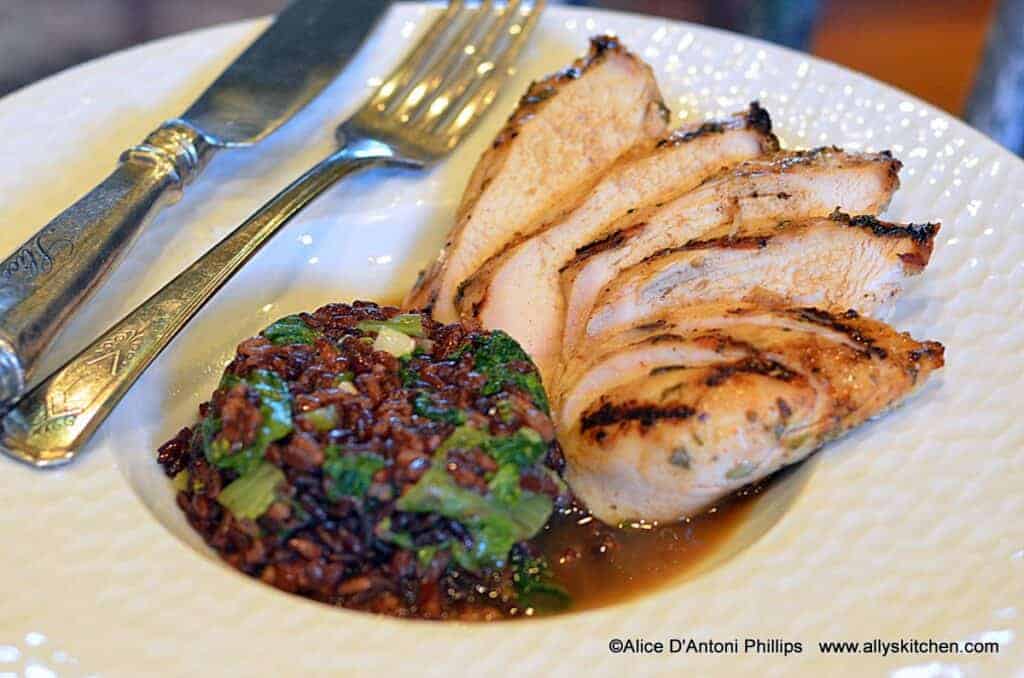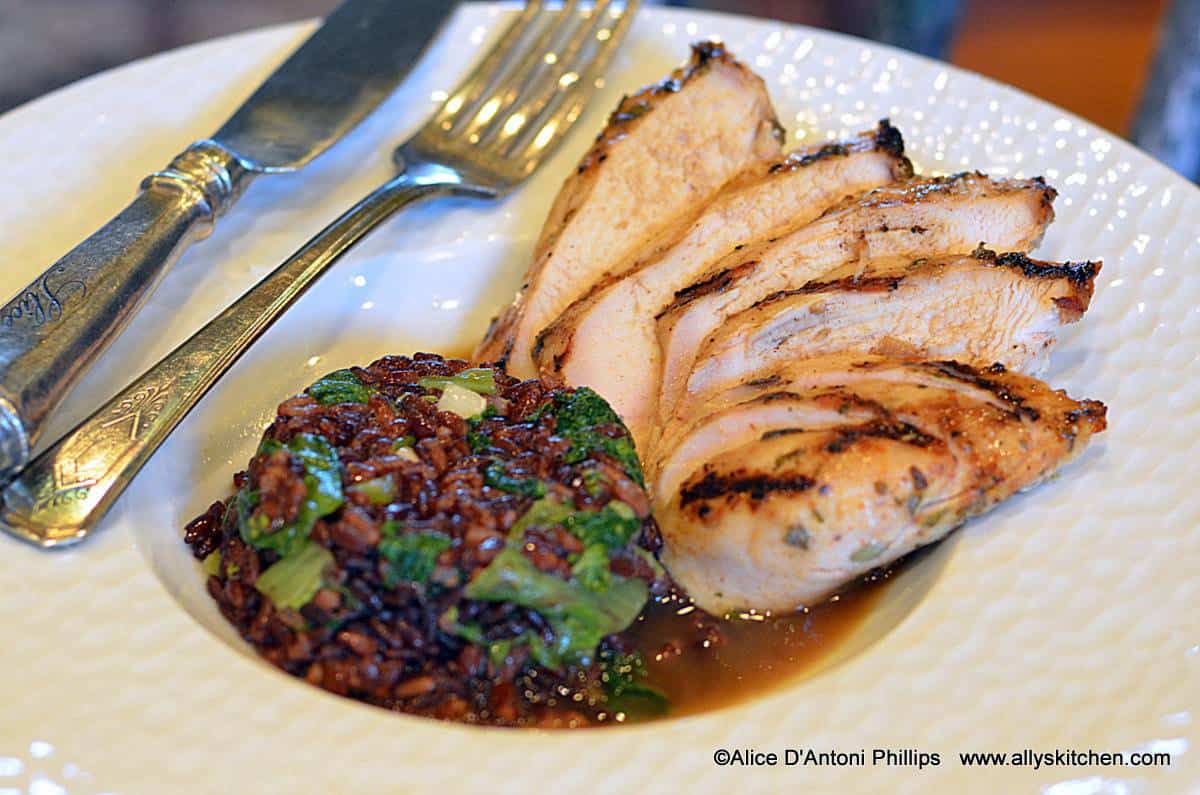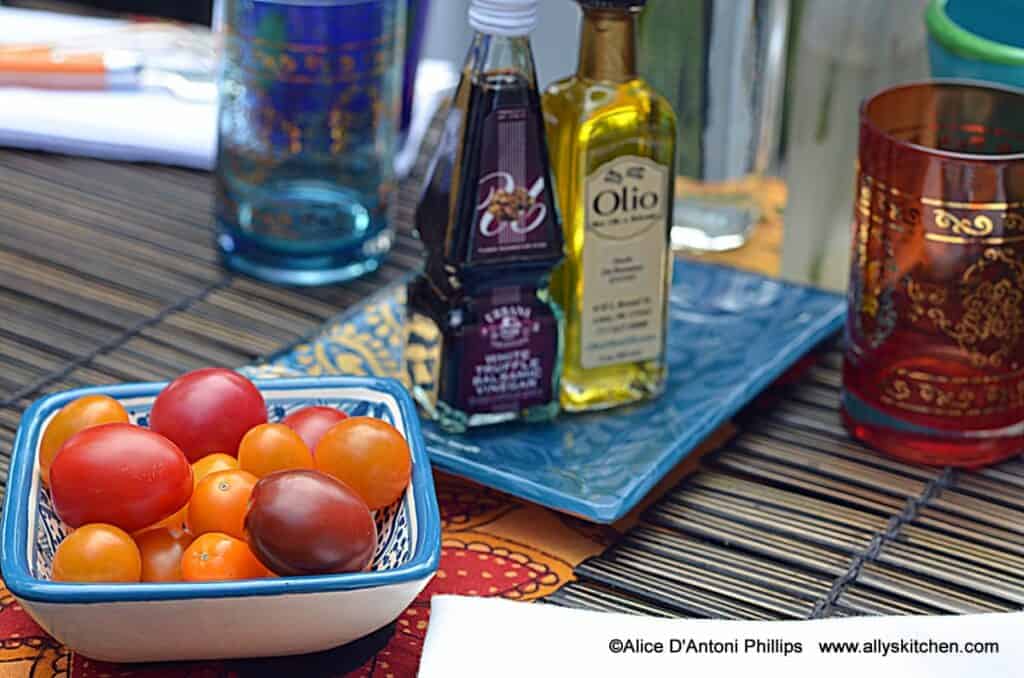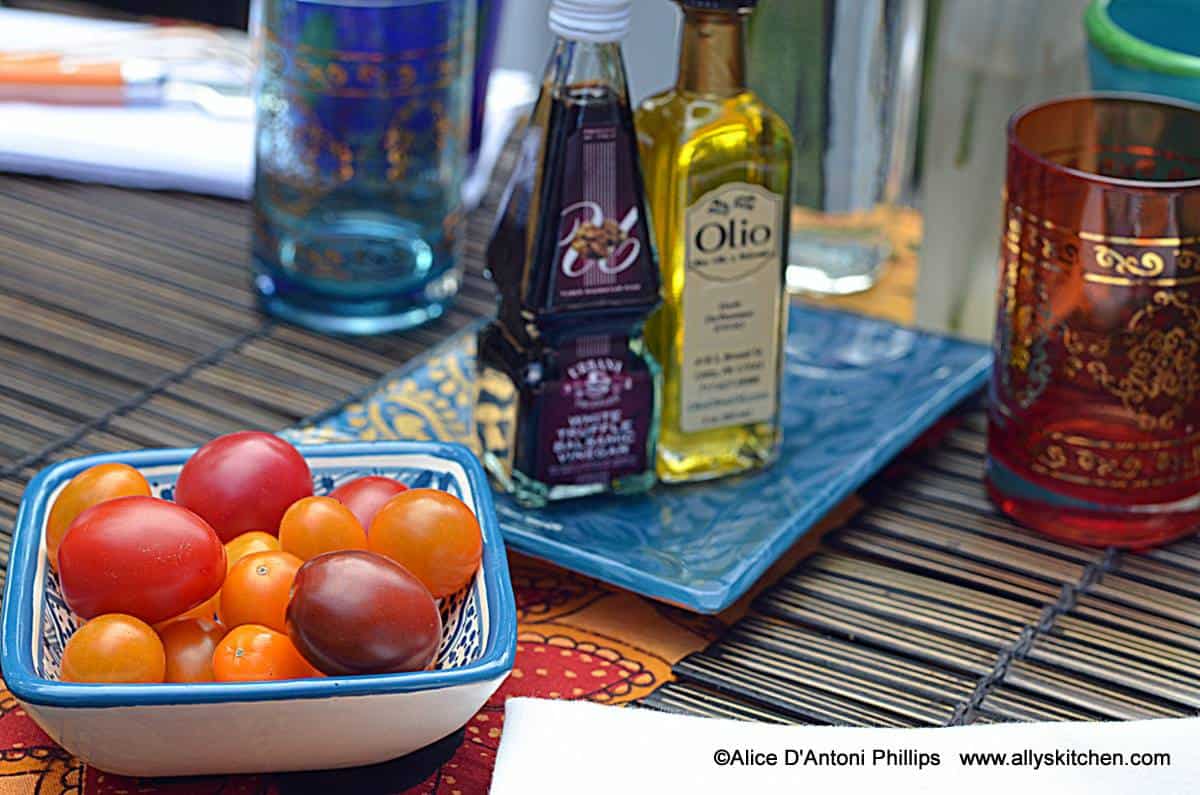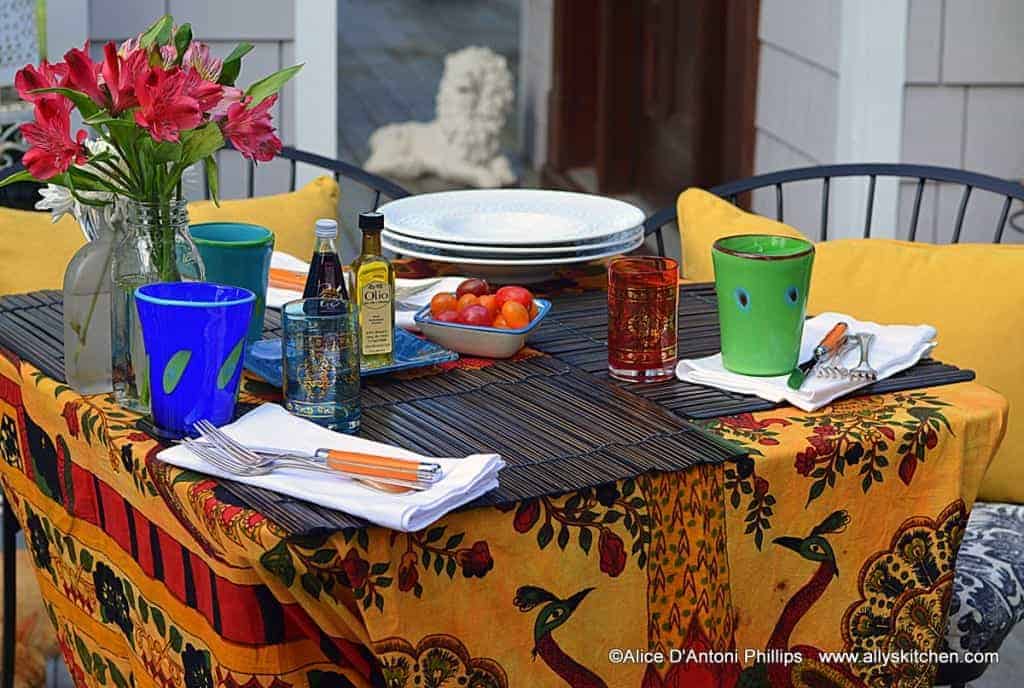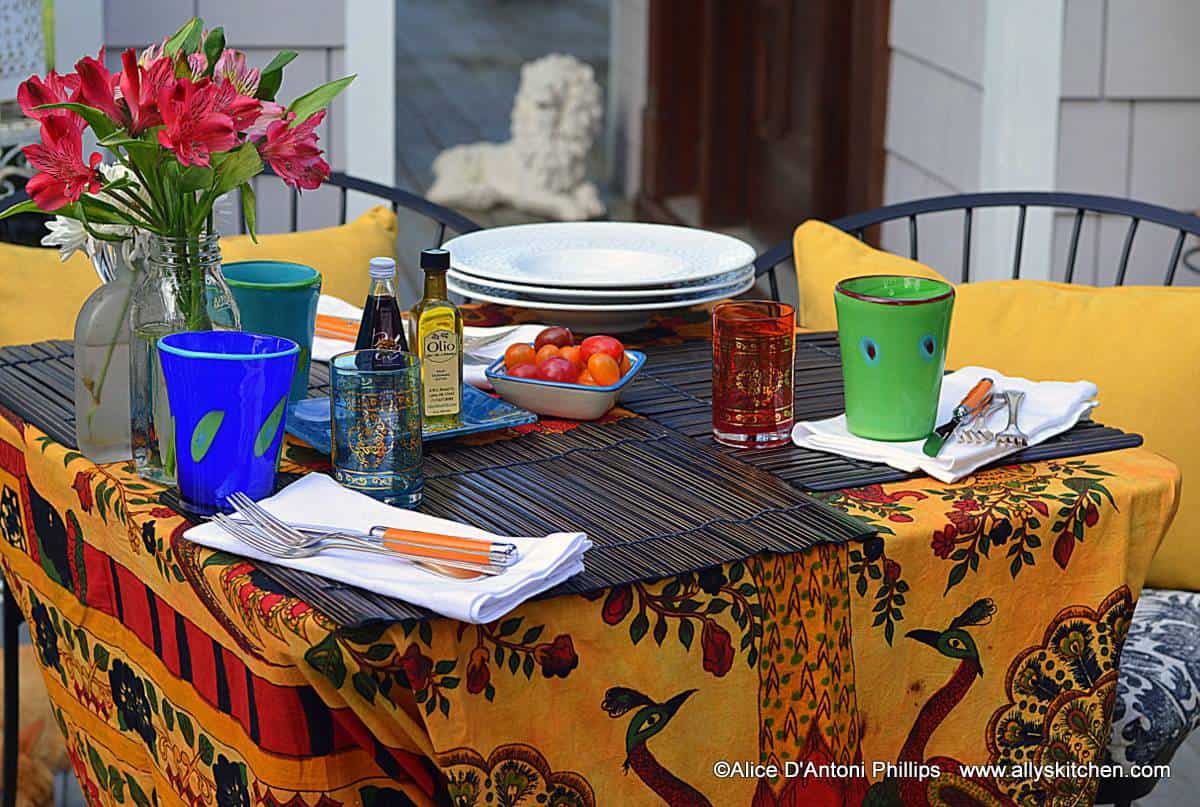 ©alice d'antoni phillips   www.allyskitchen.com