When the weather out side is frightful, then homemade soup is so delightful!  Let it rain! Let it snow!  Let it go!  Soups's on!  And, that exactly what's happening as I make this boholicious 'Leek Potato & Roasted Red Pepper Soup'!  The red peppers give the soup just a tad of tang, which seems to blend well with the mild potatoes and the more delicate sweet leeks~~one thing I love to do with soups is make a really big pot then put some in quart canning jars and either refrigerating or freezing them for later use~~be sure to leave about and inch or so of space at the top if you're freezing~~don't fill to the rim~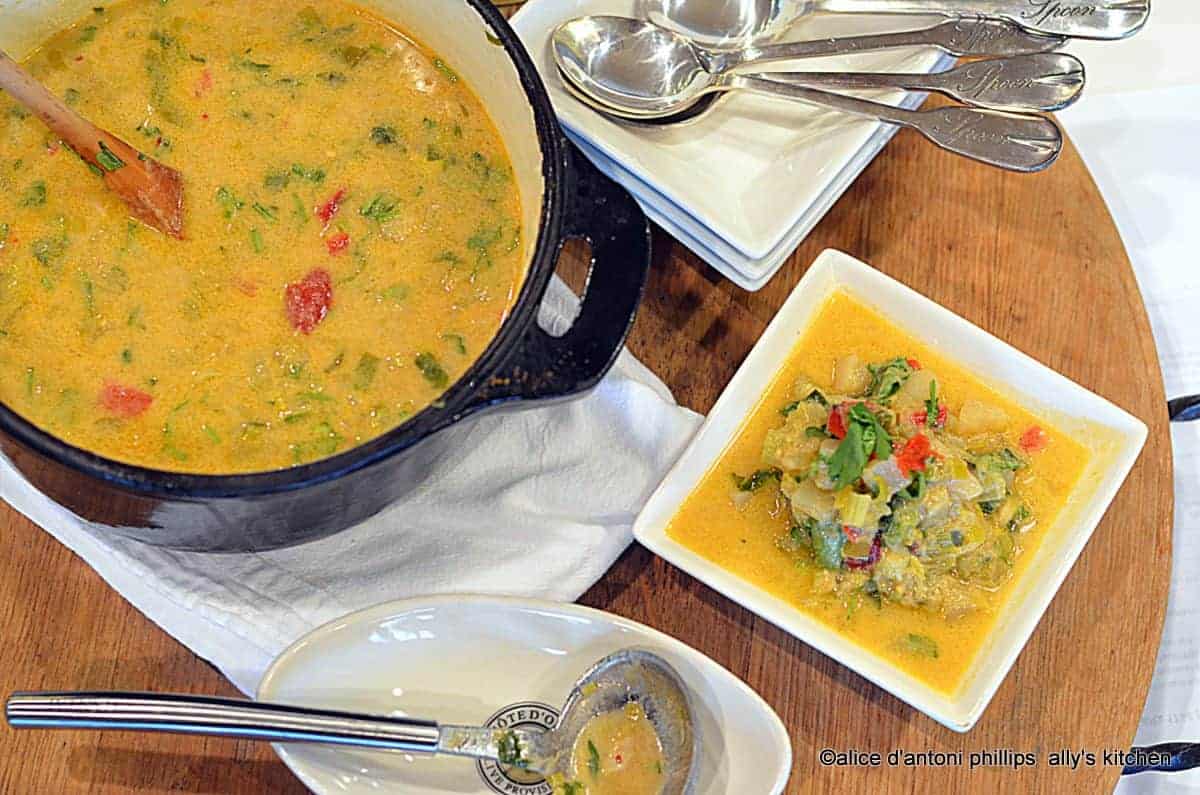 What you need & What you do:
4 tbl butter
4 tbl olive oil
3 leeks cleaned and sliced thin
3 garlic cloves smashed
½ cup white wine
5-6 cups cubed (small size) potatoes (peeled)
1 tbl smoked paprika
1 ½ tsp sea salt
1 tsp coarse ground pepper
1 tsp red chili flakes
4-5 cups chicken broth (divided)
1 cup sliced celery
½ cup sour cream
½ cup diced roasted red peppers (store bought)
1/3 cup chopped Italian parsley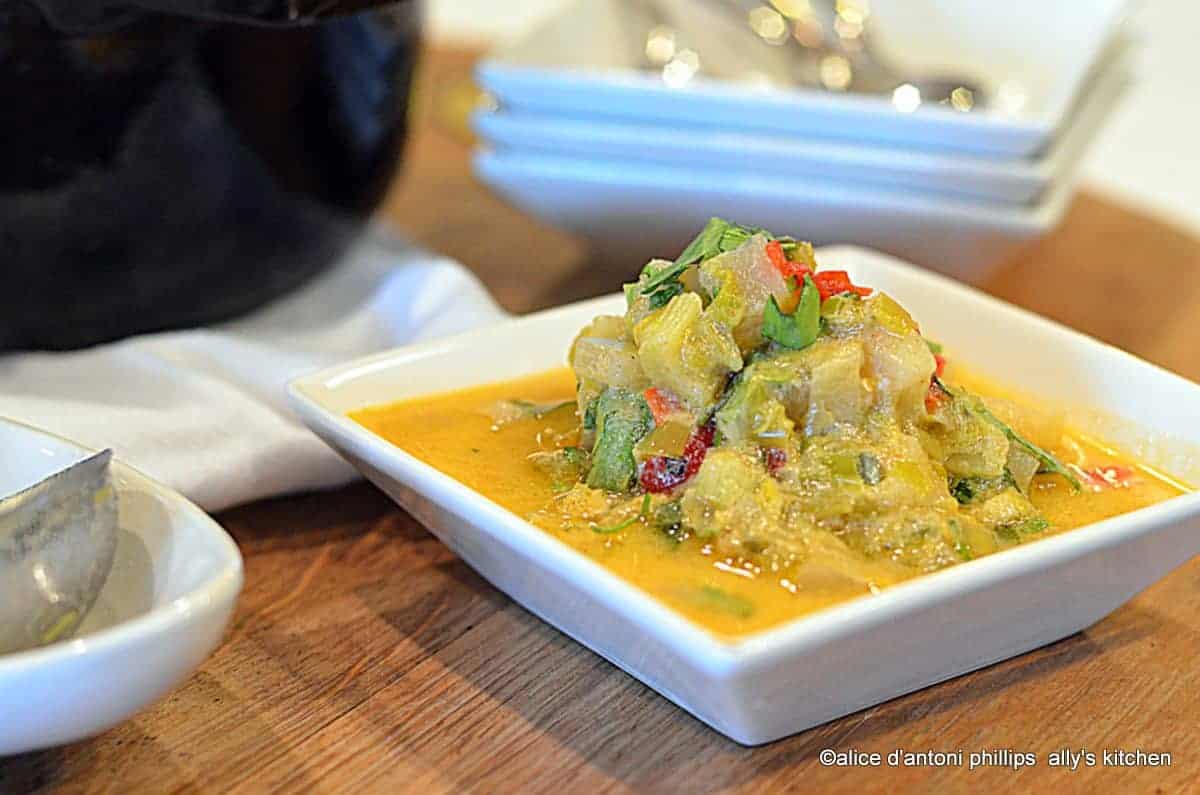 In a heavy soup pot over medium heat, add the butter and olive oil.  Saute the leeks and garlic about 3 minutes.  Add the wine and cook about 3-5 minutes.  Add the potatoes, paprika, salt, pepper, chili flakes and blend cooking the potatoes about 5 minutes.  Pour in 4 cups of chicken broth, cover and cook about 30 minutes.  (Check to add broth as needed).
Reduce heat to medium low and add celery.  Cooking another 15 minutes.  Blend in the sour cream and simmer about 30 minutes on low.  Right before serving add the roasted red peppers and parsley and blend.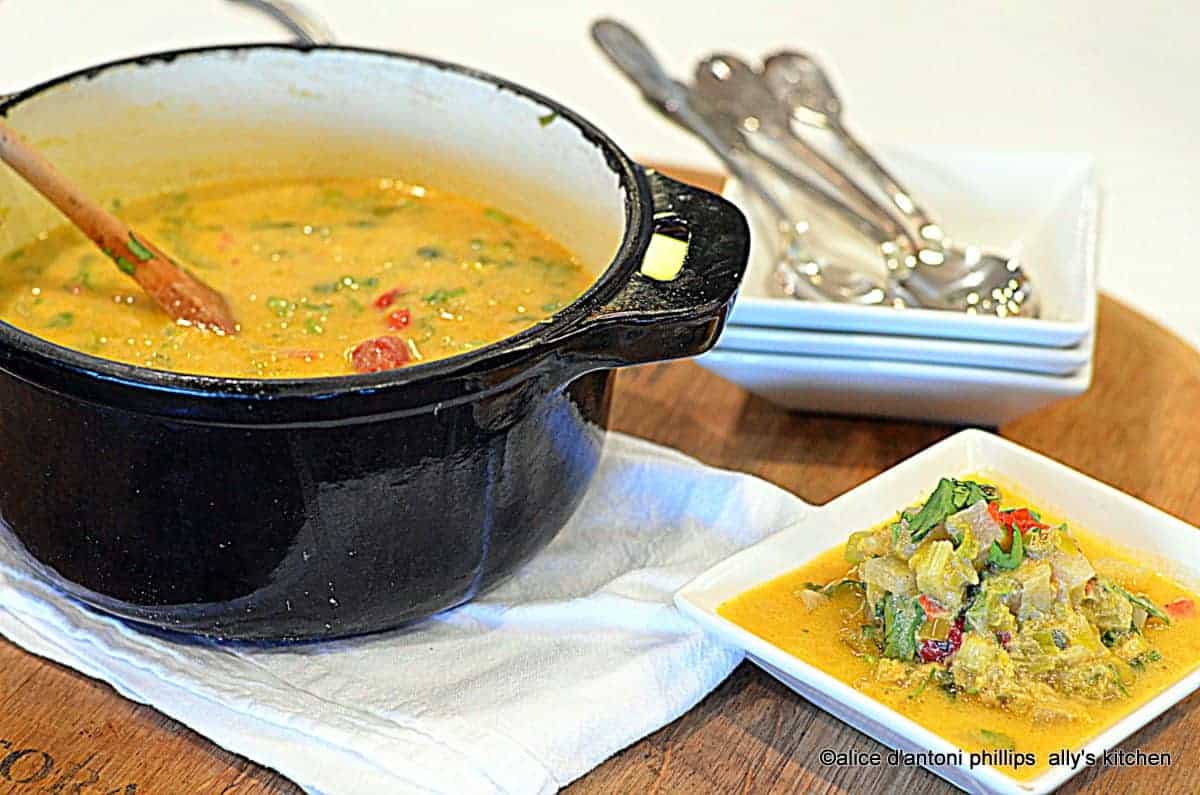 ©alice d'antoni phillips  www.allyskitchen.com