I'm a bread lover.  Most all of my breads are made from wheat products, so when one of my most treasured foodie friend, Lauren Kelly, sent me her cookbook, which is  'The Everything Wheat-Free Diet Cookbook,'  I was opened to a whole new world of ideas for cooking gluten-free.  Lauren's cookbook is not just about recipes, it's an encyclopedia of information on understanding wheat allergies, why it's good to go wheat-free, and how to cook wheat-free without sacrificing taste!  Now, Lauren's just not your flash in the pan, get on the band wagon, wheat and gluten-free foodie, she's by professional training a nutritionist with a Masters degree in Nutritional Sciences.  She's got the pedigree behind her recipes and her advice for eating, not to mention her service of nutritional counseling!  Another of my foodie friends Carrie from Carrie's Experimental Kitchen has written a great review of Lauren's cookbook!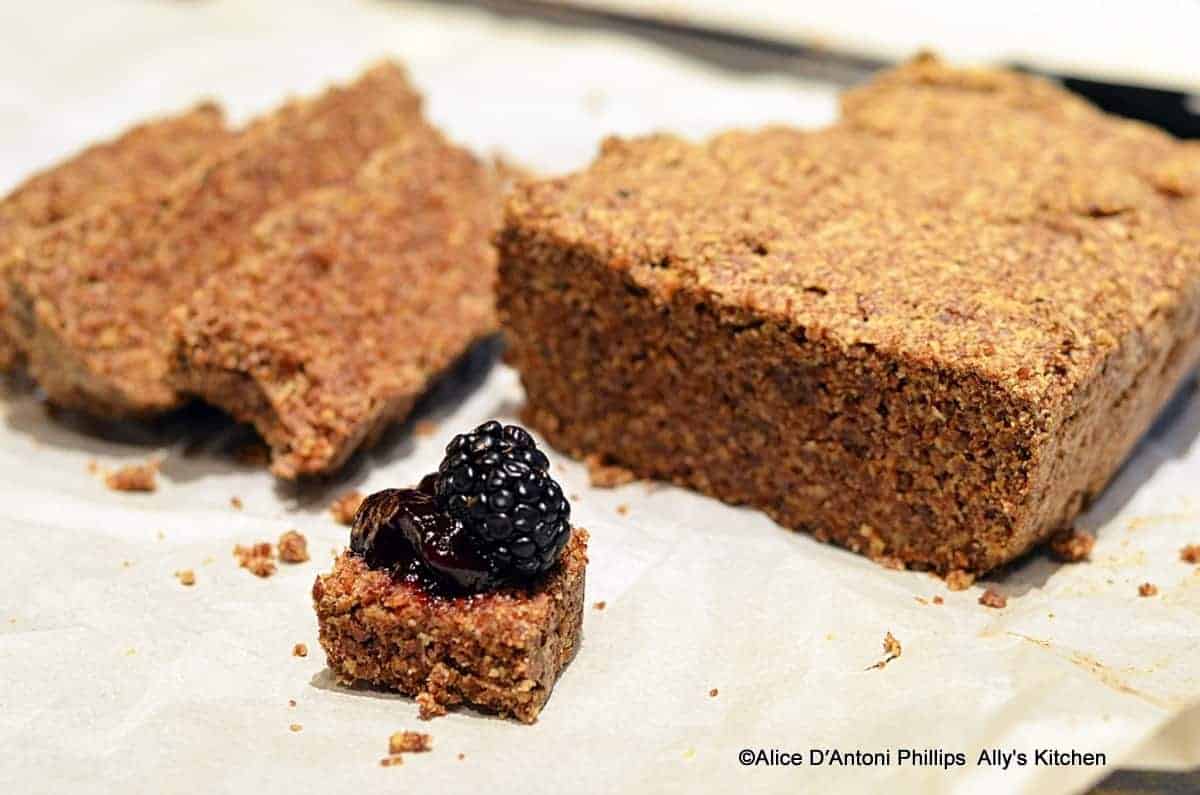 Serves: 8+
Preheat oven to 350
What you need:
2½ cups golden flax seed meal
½ cup almond meal
1 tablespoon wheat-free baking powder
¼ teaspoon wheat-free baking soda
1 teaspoon salt
1½ tablespoons sugar
1 teaspoon cinnamon
3 eggs, beaten
½ cup water
3 tablespoons extra-virgin olive oi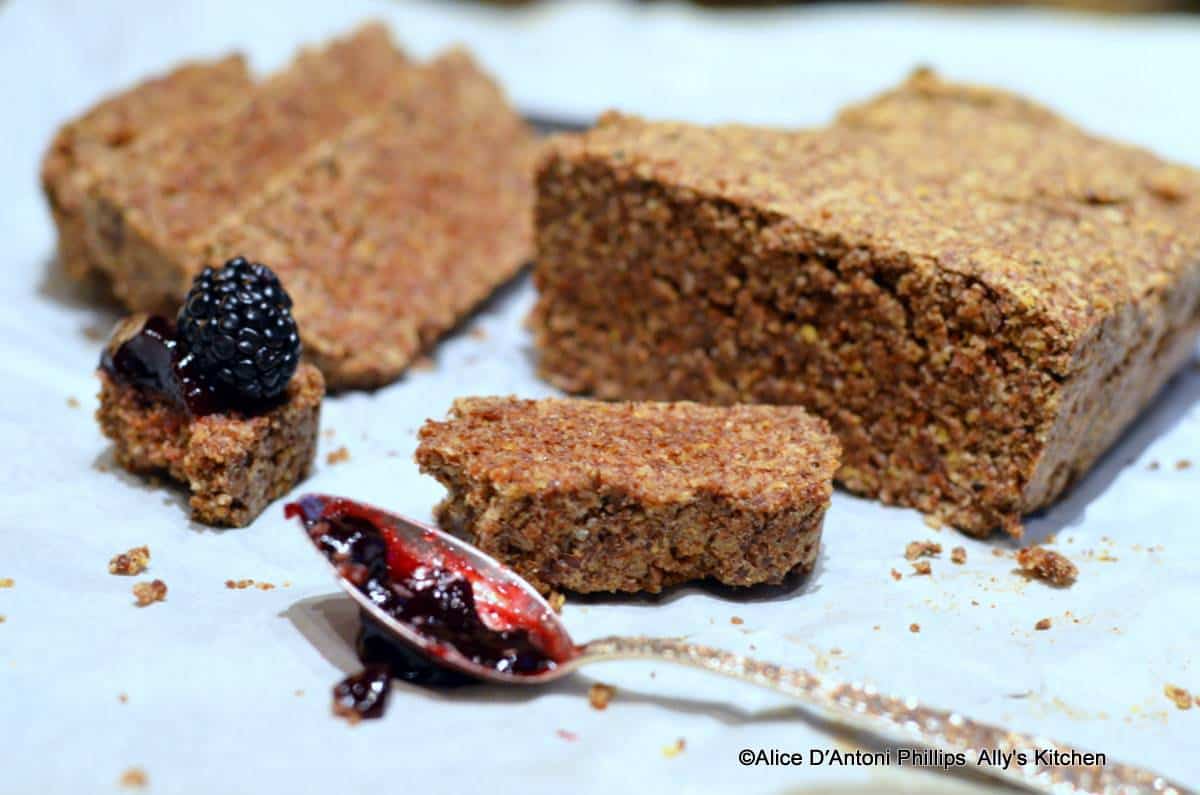 What you do:
1. Coat pan with cooking spray or Crisco and/or place parchment paper in a loaf pan.
2. In a large bowl, mix flax seed meal, almond meal, baking powder, baking soda, salt, sugar, and cinnamon.
3. Add eggs, water, and oil to dry ingredients and combine well. Let batter set for 2–3 minutes to thicken up, then pour into the prepared pan.
4. Bake for about 20 minutes, until the top is brown, and the loaf springs back when you touch the top.
5. Cool and cut into slices. Store leftovers in the refrigerator to preserve freshness for up to 5 days.