This recipe comes from Knorrs, and it is a sponsored post.I made it as part of my participation in a contest for Knorr® sponsored by Zooppa. My mission was to create the recipe (and others), photograph it then enter this photograph into the contest.Really easy and quick, this dish is quite tasty.
The only thing that I 'boho'd' or altered in this recipe was the broccoli~~since I had these most dainty and fragrant microgreens, I decided that I'd add those to the shells instead of the broccoli. I think various types of 'green' would work~~green peas, chopped spinach, sauteed Brussels sprouts~~whatever you prefer!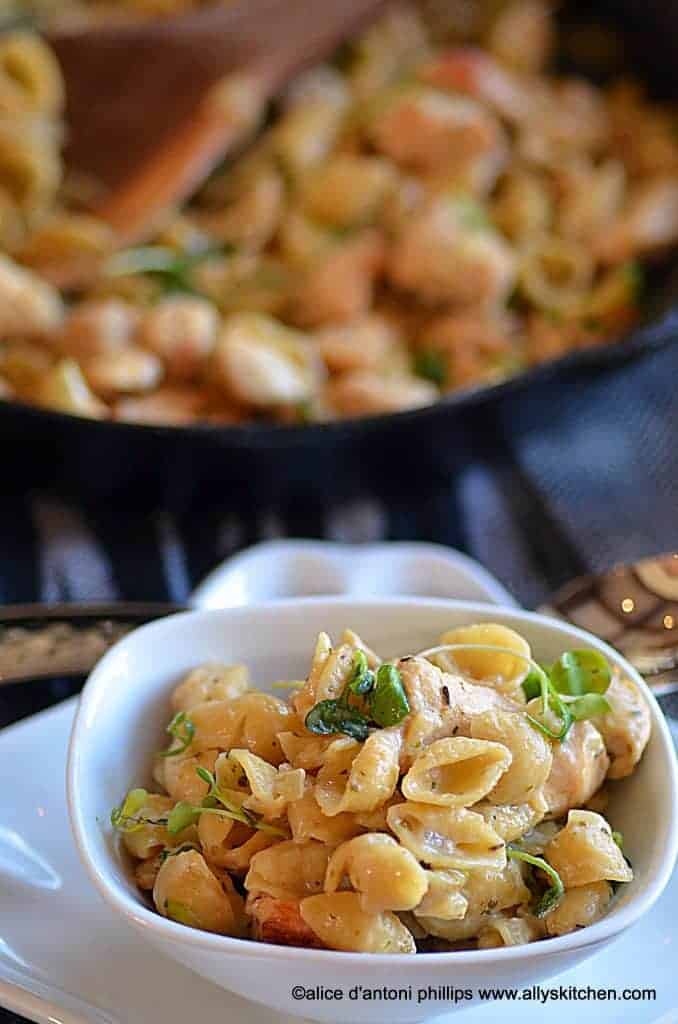 Serves: 4
What you need:
2 Tbsp.butter, divided
1 lb. boneless, skinless chicken breasts, cut into cubes
1/2 tsp. dried Italian seasoning
1 small onion, chopped
1 1/2 cups water
1/2 cup 2% milk
1 package Knorr® Italian Sides™ – Creamy Garlic Shells
1 box (10 oz.) frozen broccoli florets, thawed~~optional for the greens~I used microgreens.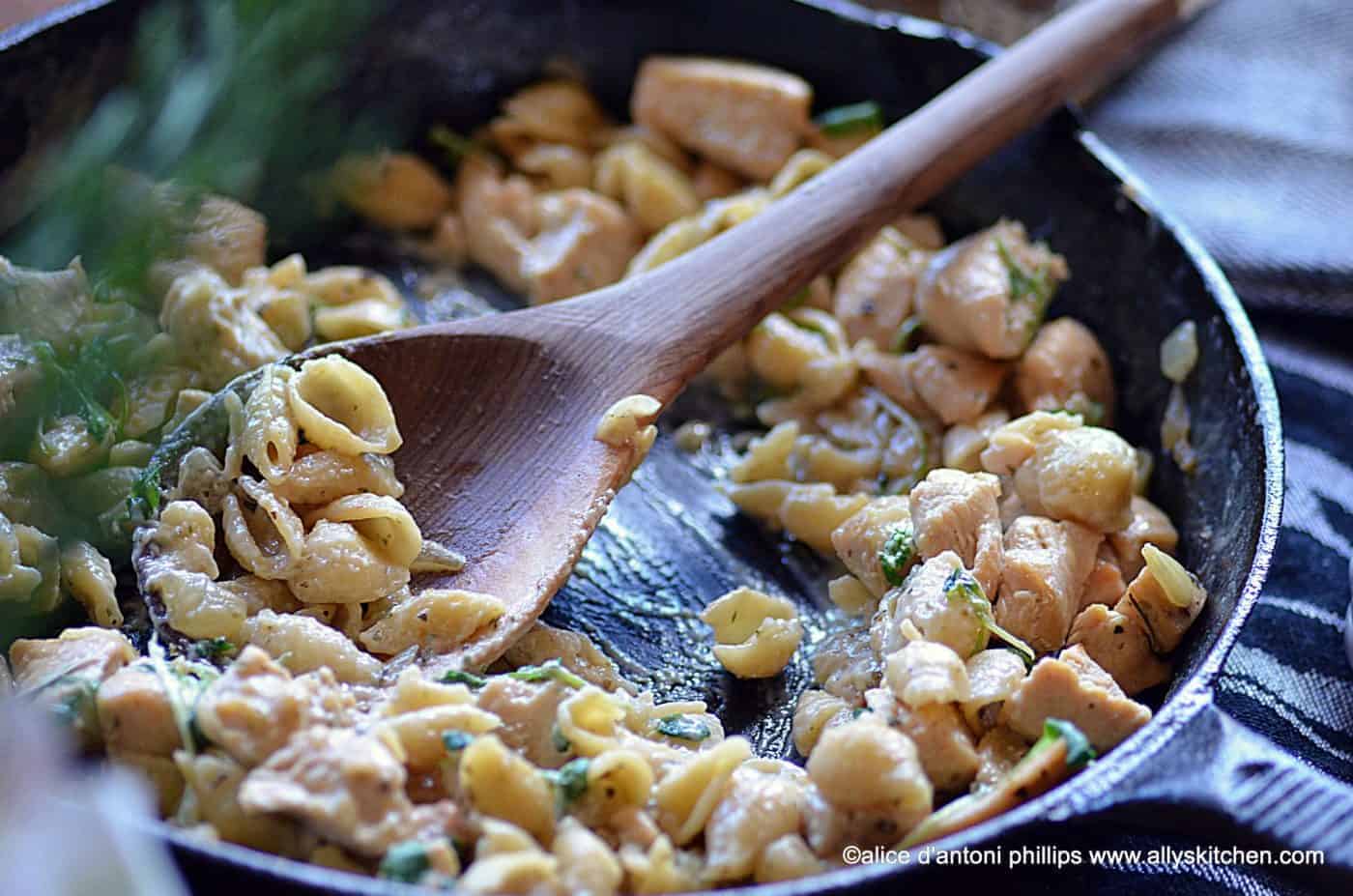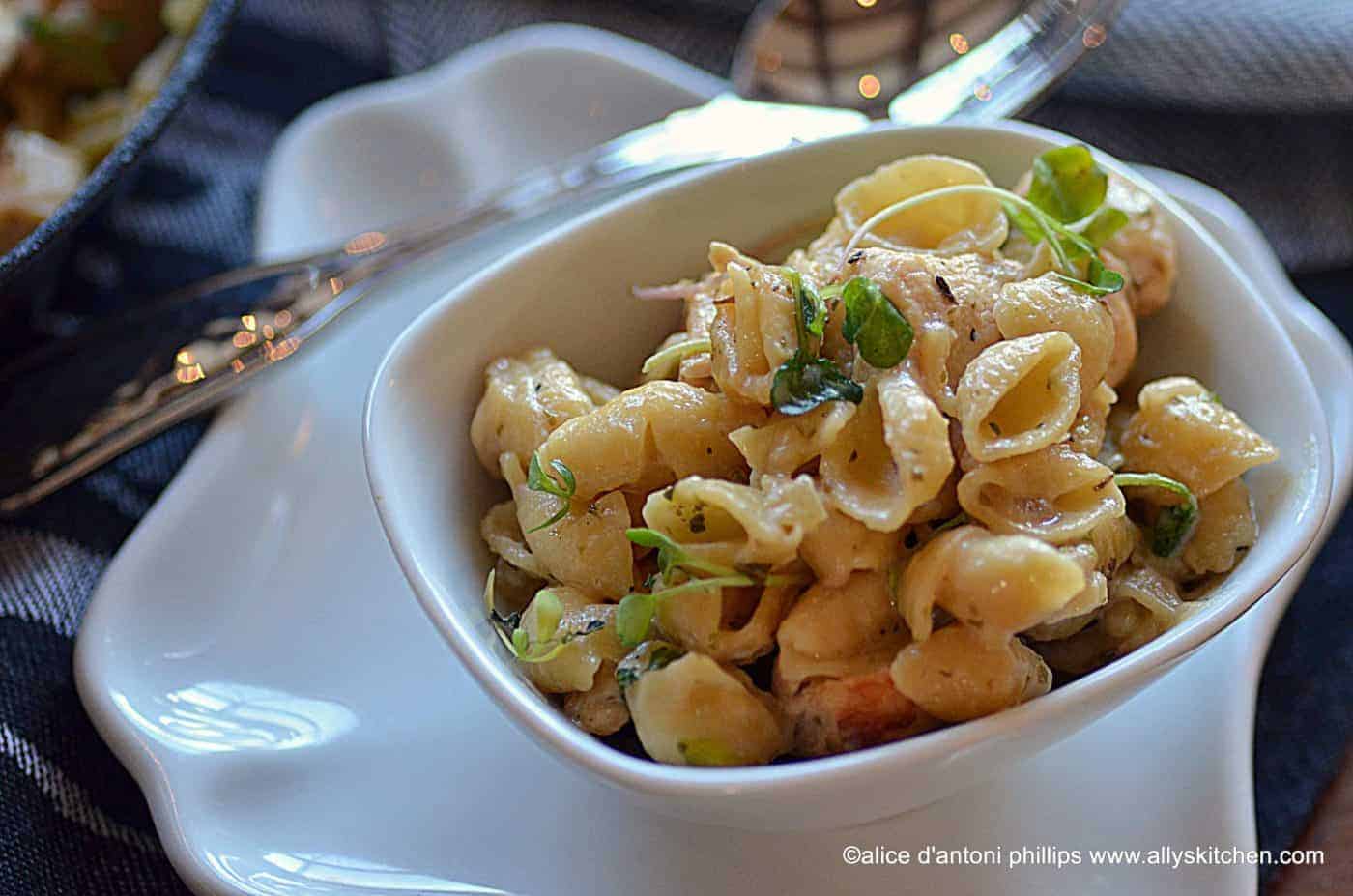 What you do:
Melt 1 tablespoon Spread in 12-inch nonstick skillet over medium-high heat and cook chicken, sprinkled with Italian seasoning, stirring frequently, until chicken is thoroughly cooked, about 5 minutes. Remove chicken and set aside.
Melt remaining 1 tablespoon Spread in same skillet over medium heat and cook onion, stirring occasionally, until tender, about 4 minutes. Stir in water and milk and bring to the boiling point over high heat. Stir in Knorr® Italian Sides™ – Creamy Garlic Shells and return to a boil. Reduce heat to medium and cook, stirring occasionally, 4 minutes. Add broccoli and continue cooking, stirring occasionally, 7 minutes or until pasta is tender.
Return chicken to skillet. Serve immediately.