Cooking contests bring out the best in me!  I love the thrill of the challenge~~after reading the rules carefully and knowing what the parameters are, my head starts to assimilate and go to work.  Now, most of the time, this 'thinking' is at the subconscious level~~and, after a few days, maybe even a few weeks, all of a sudden, out of the blue, at the most unexpected time, I get the idea!
Yep, the light bulb goes off!  And, in this case, I made this recipe three times before it came to where it is now~~first time, I made it, I had to run to the grocery store.  Well, like the three little bears, my best girlfriend (Nan~~my Medee Girl~) and her Mom, Noni, came, and I didn't know, for sure, if she was coming.  Well, when I got back, those weetle bears had eaten most of the puffies!  Not enough to photograph, but they said they were weeeeaaally good!  I won't go into the second time, but this is the third time~~and, isn't that the 'third time's charm'?  xoxox ~~ally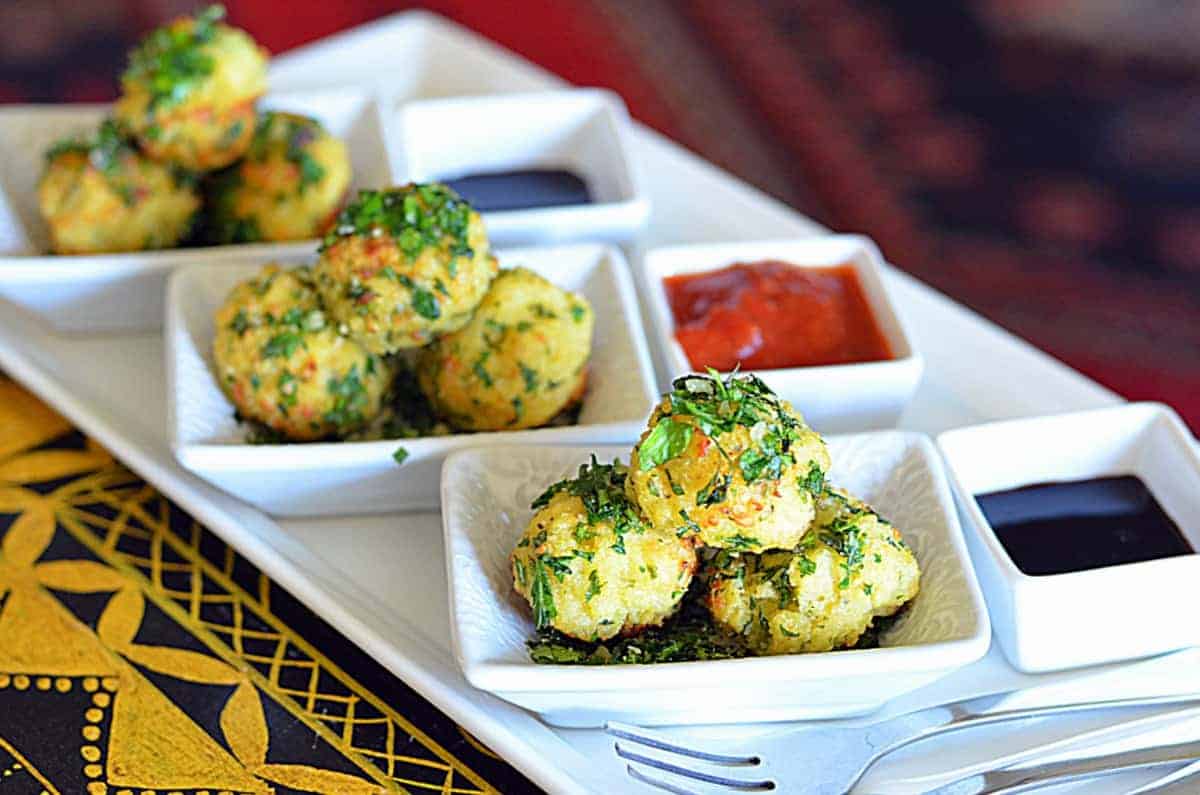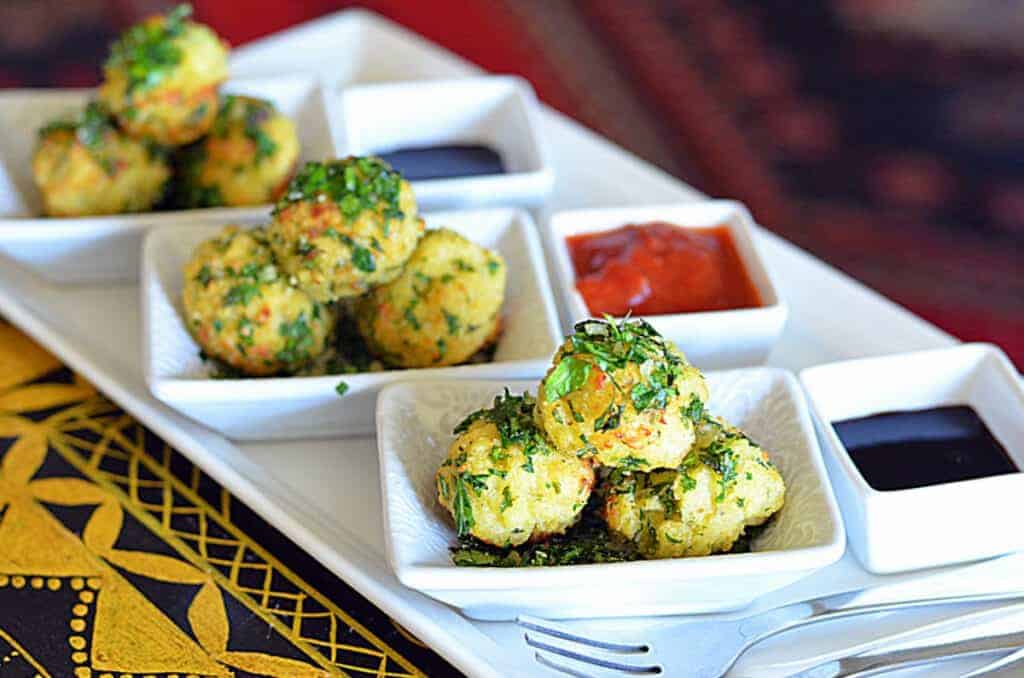 Makes: 18-24
Preheat oven to 375
What you need:
12 mini EGGO waffles crumbled
¾ cup + 2 tbl grated parmesan cheese(divided)
½ tsp red chili flakes
1 tsp dried oregano
½  cup finely chopped fresh flat parsley (divided)
½ tsp sea salt
2 beaten eggs
3 heaping tbl Greek plain yogurt
Cooking spray (olive oil or canola)
¼ cup Balsamic Glaze (dipping sauce—optional)
½ cup store bought marinara sauce (dipping sauce—optional)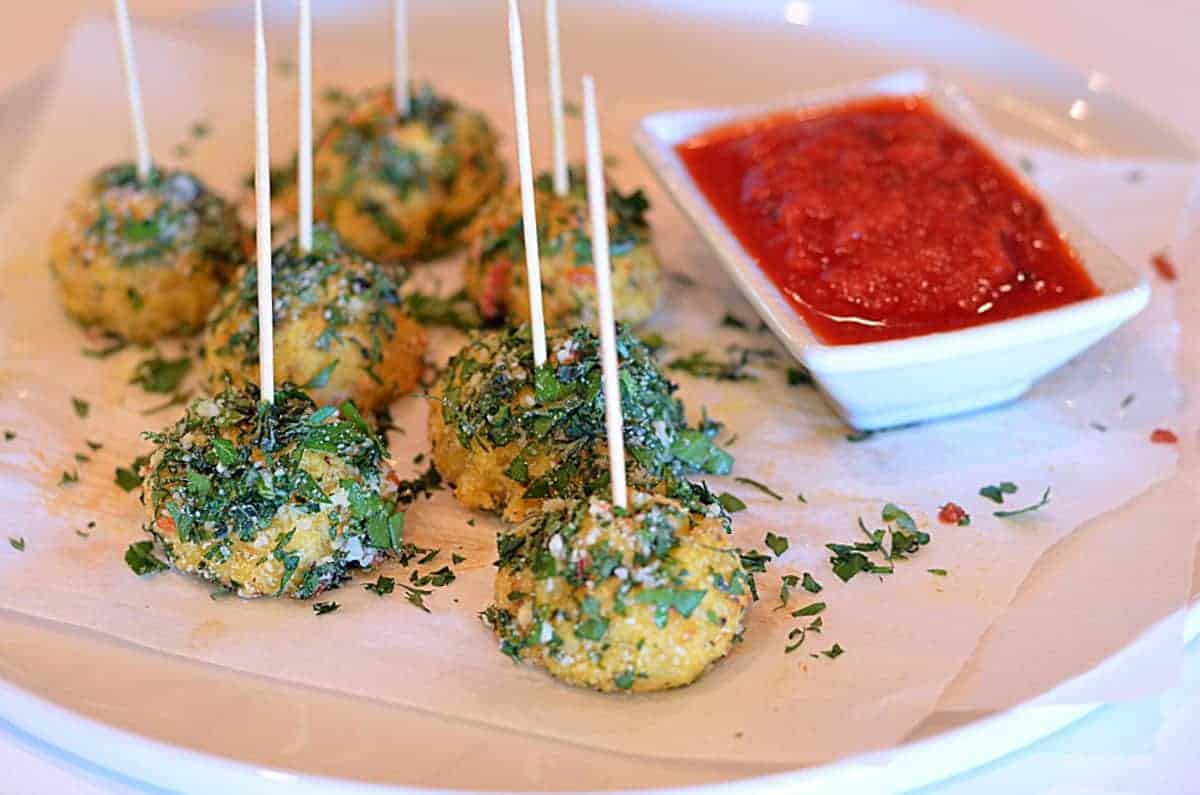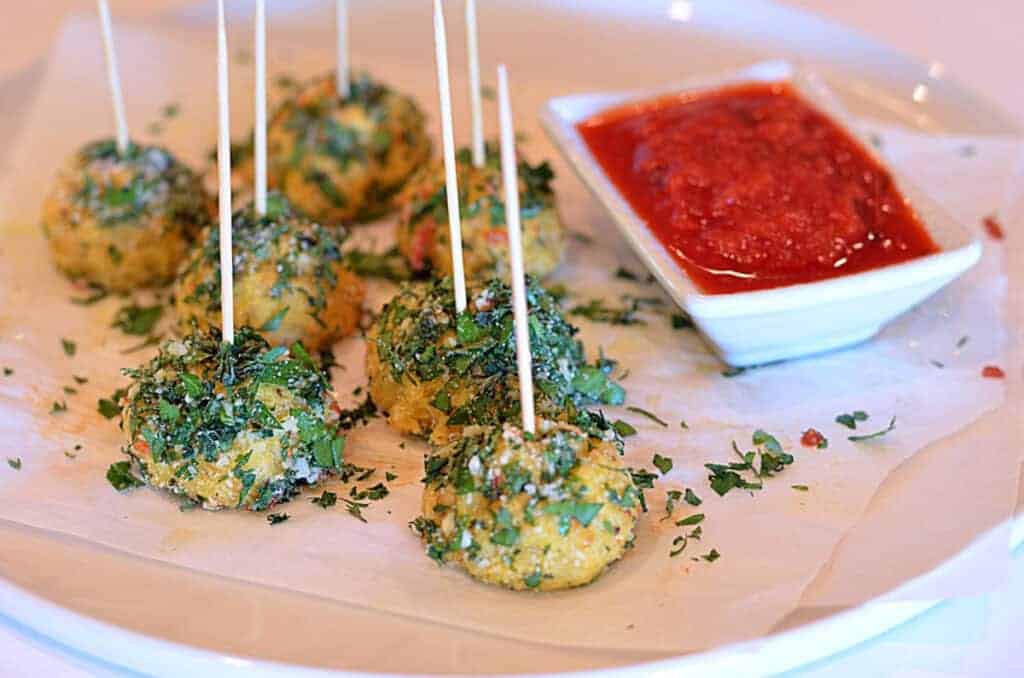 What you do:
In a mixing bowl, combine the crumbled EGGO waffles ¾ cup parmesan, chili flakes, oregano, ¼ cup chopped parsley, salt, beaten eggs and yogurt.
Mix, blend and form into small balls about the size of large marbles.  Put on a parchment paper lined cookie sheet.  Give a quick coat of cooking spray on the puffs. Bake in a preheated 375 oven for about 12-15 minutes.
Combine ¼ cup chopped parsley and 2 tbl grated parmesan in a pie plate.  When the puffs come out, recoat lightly with cooking spray and roll in the parsley/parm mixture.
Serve with dipping sauces like balsamic glaze and/or marinara sauce~~warm it up!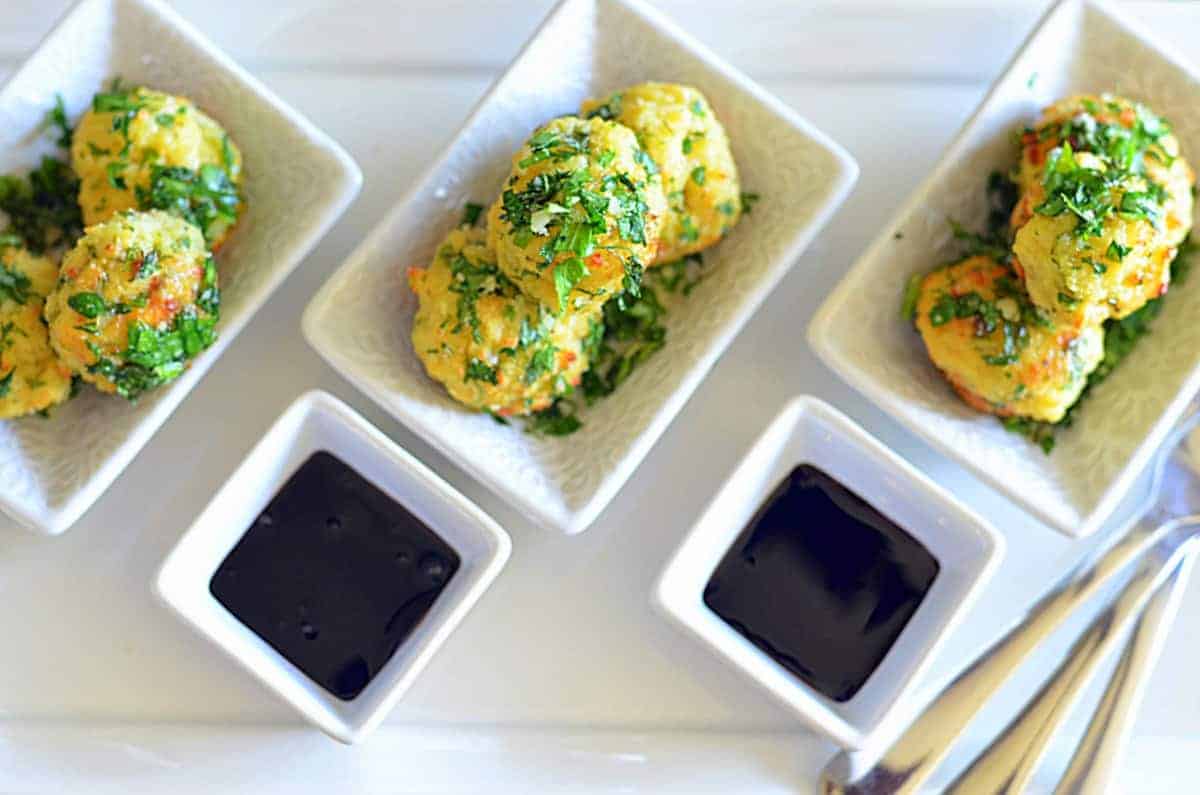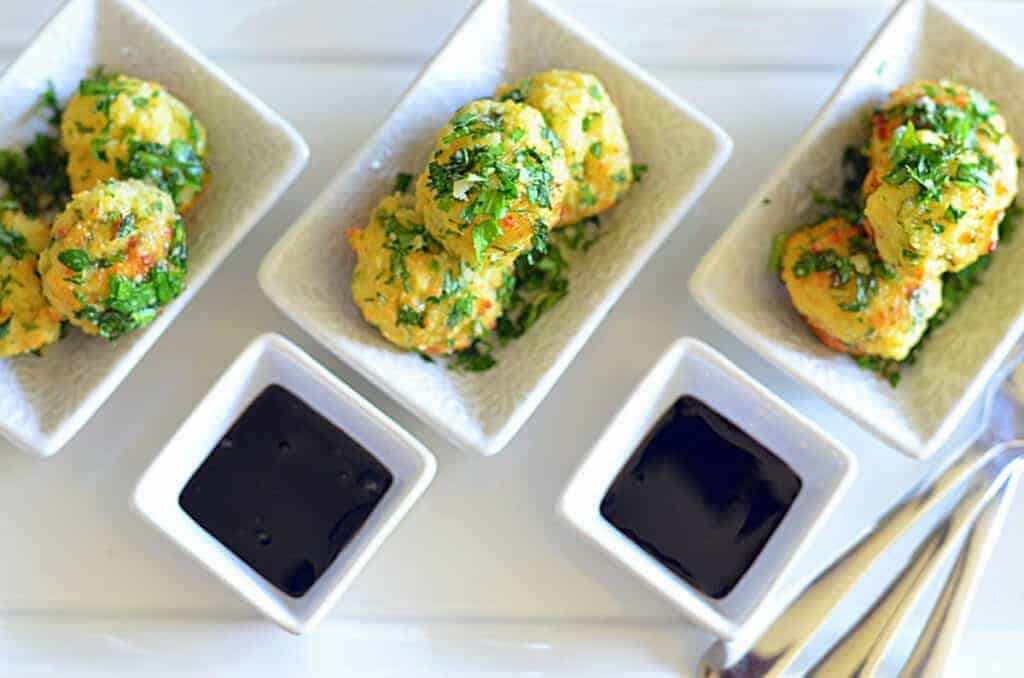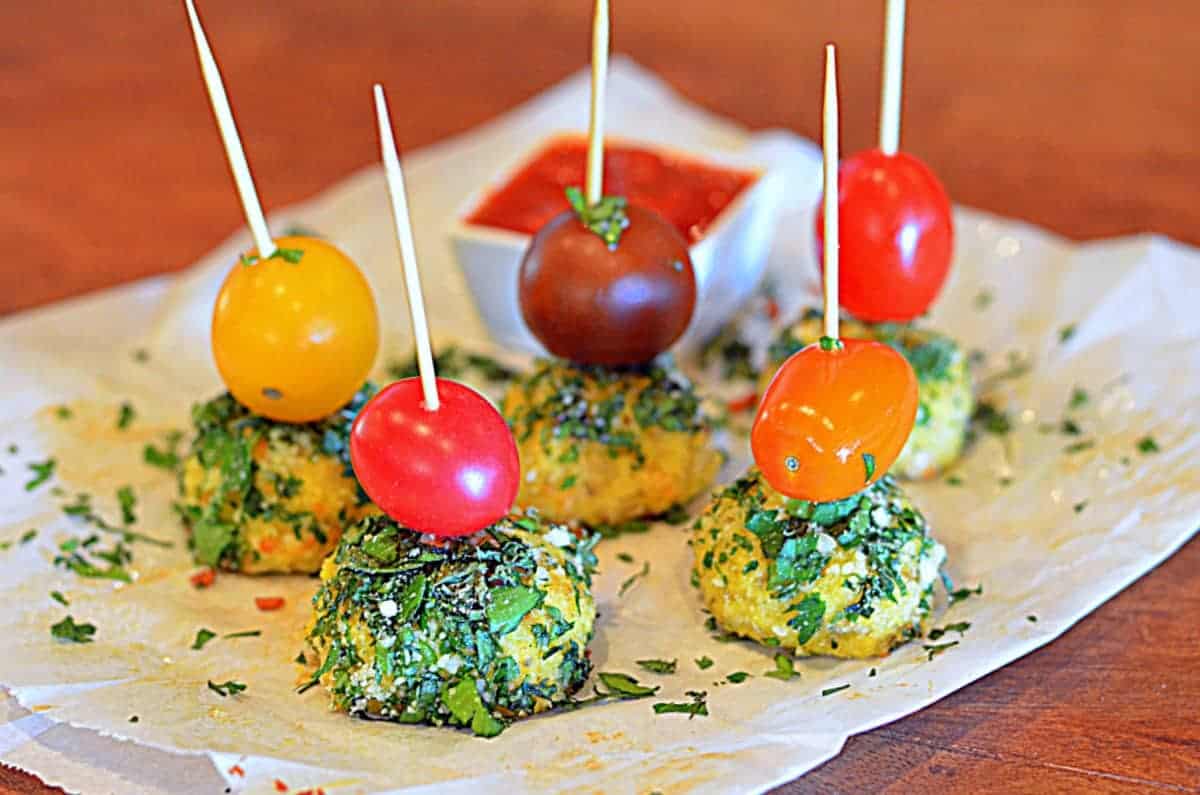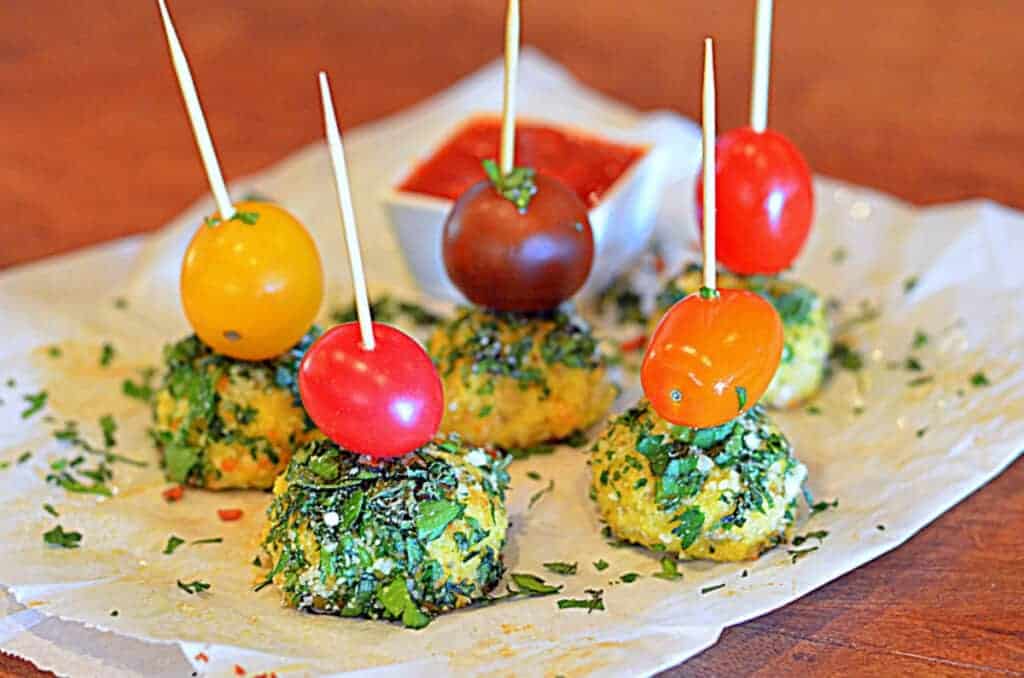 ©alice d'antoni phillips   www.allyskitchen.com