One spoonful of these beans and you'll think you've hit pay dirt!  I mean I totally amaze myself sometimes with the depths of flavor that are created when I start experimenting with spices and ingredients.
I really think what sends these black beans over the top is the Dole Garden Soup that I used.  It's just so thick and flavorful. It makes a natural base for dried turtle beans to swing, play and gain even more tastiness!
Give it a whirl~~we thought that this 'soup' could even double as a dipping on nacho chips piled high with some melted Mexican blend cheeses, sour cream, green onions, and your favorite hot sauce!
This post is in collaboration with my friends at Dole Packaged Foods. To learn more about how this~click here.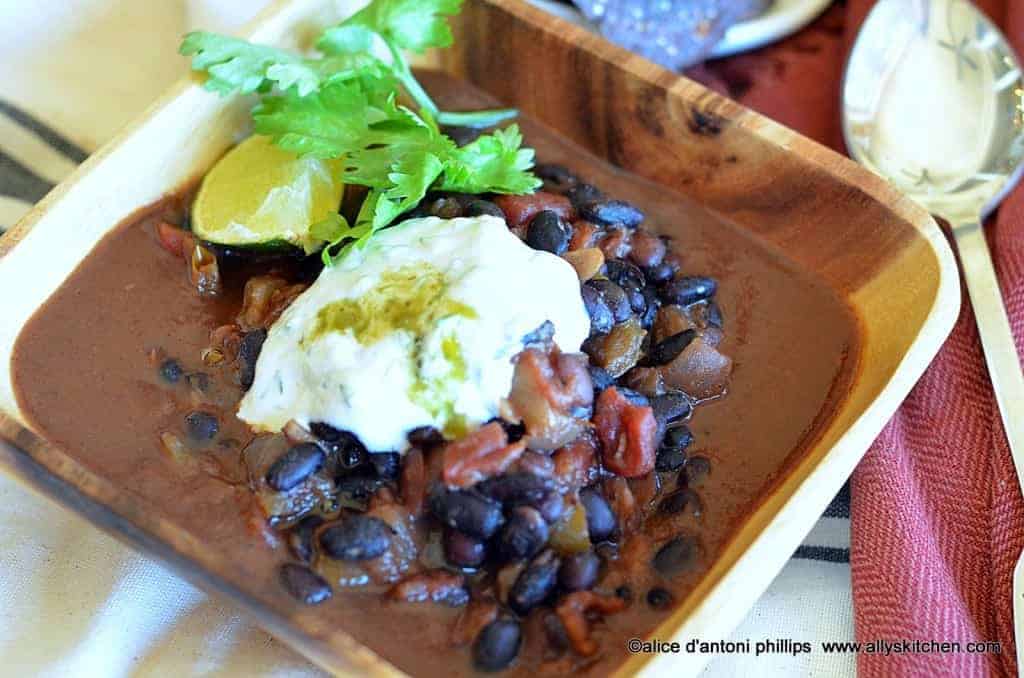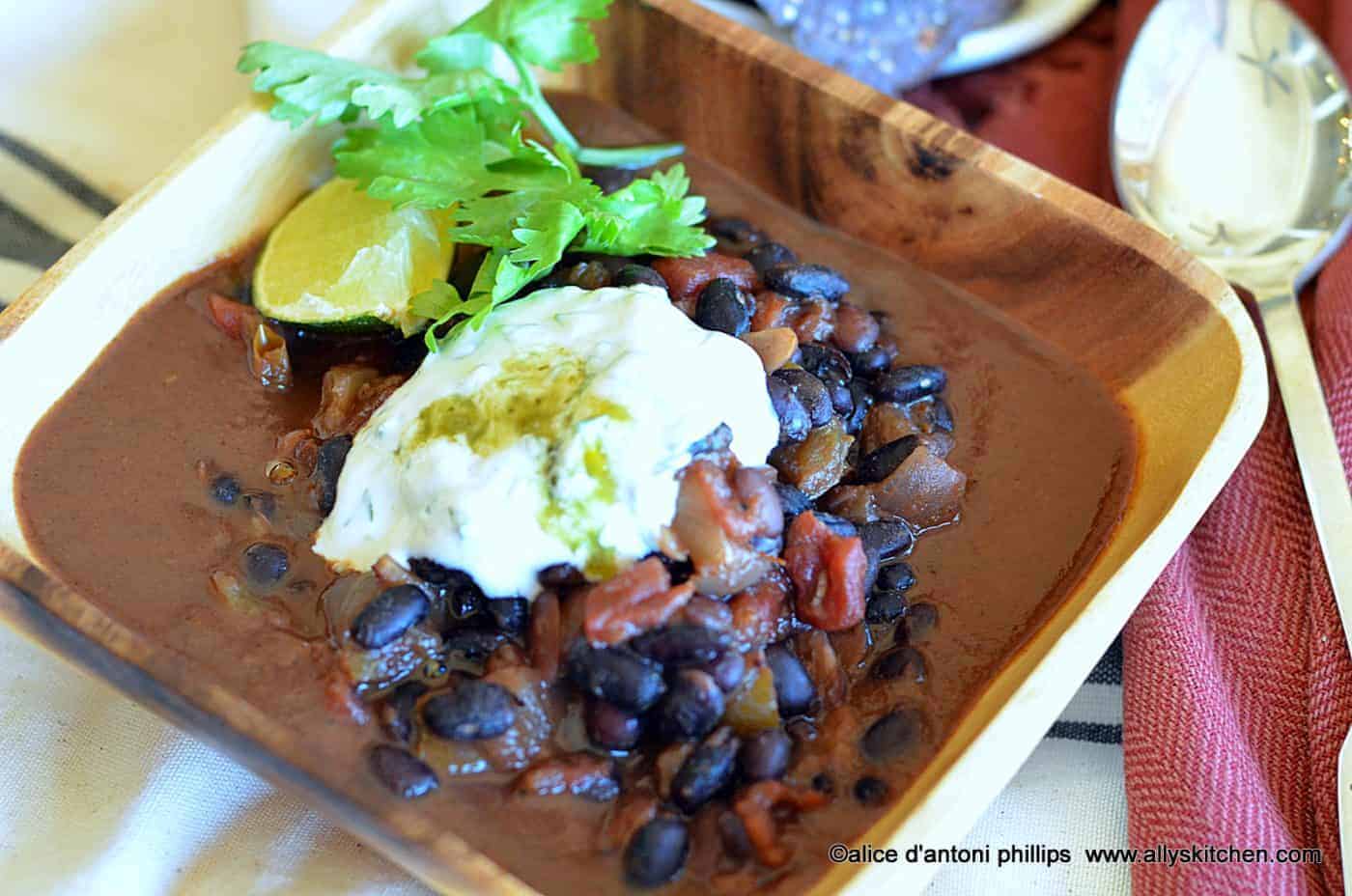 cuban black beans with yogurt sauce
Ingredients
1 ½ cups dried black beans
3-6 cups water (divided)
2 tsp. ground cumin
1 tsp. sea salt
1 ½ cups packaged black bean soup, can substitute mushroom soup
16 oz. jar salsa (your choice)
1 cup Dole Sunshine pineapple tidbits
SAUCE
1/3 cup Greek plain yogurt
1/3 cup sour cream
½ tsp. sea salt
½ lime, juice/zest
¼ cup fresh cilantro, chopped (plus sprigs for garnish)
2 tsp. hot sauce (I used 980 Sauces 'Wild Cilantro'.)
Tortilla chips for serving
Instructions
Wash and rinse the beans several times. Put the beans, 3 cups water, cumin and salt in a 2-quart heavy (preferable cast iron) pot (with a lid) over high heat.
Cover with the lid and bring to a roaring boil for about 20 minutes. Check the water and add more if needed (beans should be covered), reduce the heat to medium, re-cover and cook about an hour—a few times, check, stir and add water if needed.
Add the black bean soup, salsa, blend, cover with the lid and cook another about hour. Reduce heat to low, add the pineapple tidbits/juice and let the beans simmer until ready to serve—check to see if water might be needed.
SAUCE: Combine in a small mixing bow all of the ingredients, blend and refrigerate until serving the beans. Put a dollop on the top of each bowl. Garnish with a sprig of cilantro and serve with tortilla chips.
https://allyskitchen.com/cuban-black-beans-with-yogurt-sauce/
©ally's kitchen intellectual property