Here's the ditz on this recipe~~ it flopped, the cookies all oozed and blobbed together when baked, and they're really 'ugly ducklings', BUT they're famously awesomely boholiciously wonderful tasting!  As I peered into the oven when they were baking, I knew these were no longer 'cookies' because they didn't hold their form~~I mean what's a cookie supposed to be?  Something you can pick up and eat, right?  I took a knife and separated these Siamese cookies, but, alas, that didn't work either in making them a real cookie.
So, these are a new kind of cookie~~since you need a spoon, they're spoon cookies~~and, they keep well.  After smooshing them back into more structured 'mounds' after they'd cooled somewhat, then letting them completely cool, I put them in an airtight container, separated each layer with parchment paper (wax paper works, too!), the next day and the next, they were moist, crunchy, chewy and ever so wonderful!  So, proceed at your own pace and with caution if you decide to make these~~sometimes the prettiest is not always the tastiest as in the case of this ugly curmudgeon of a cookie creature!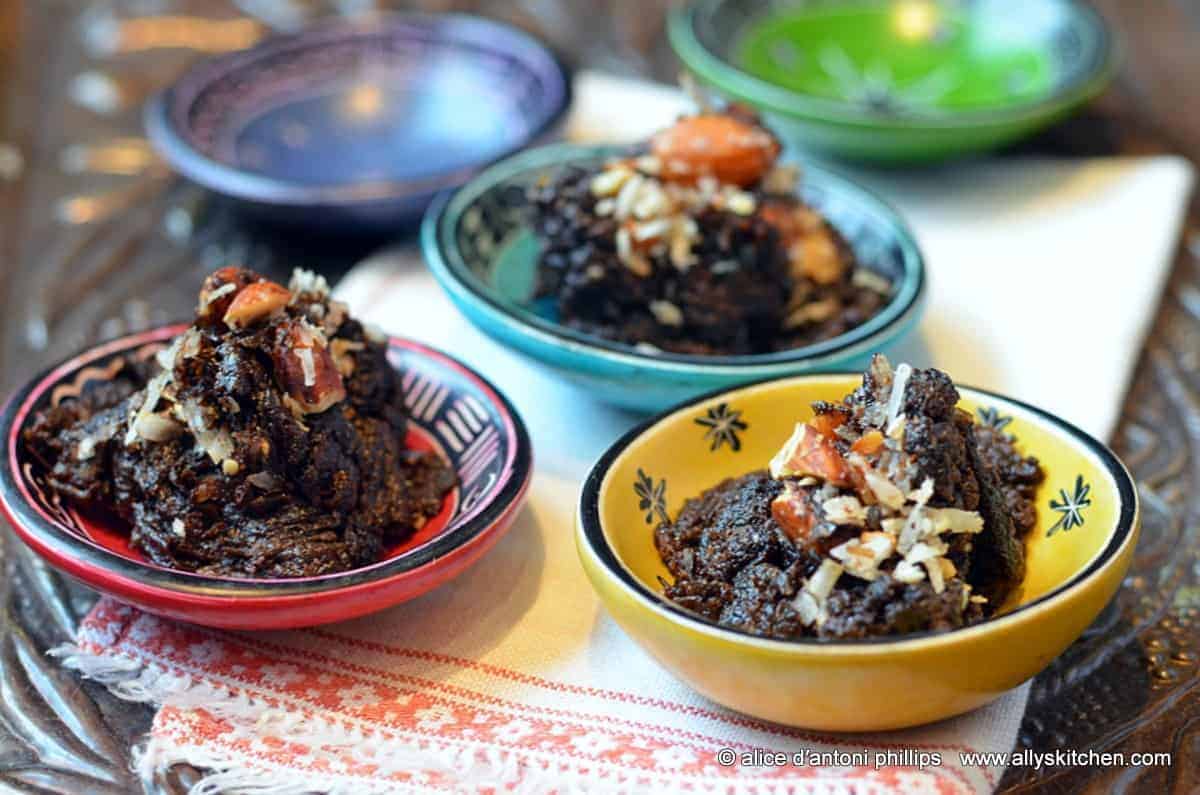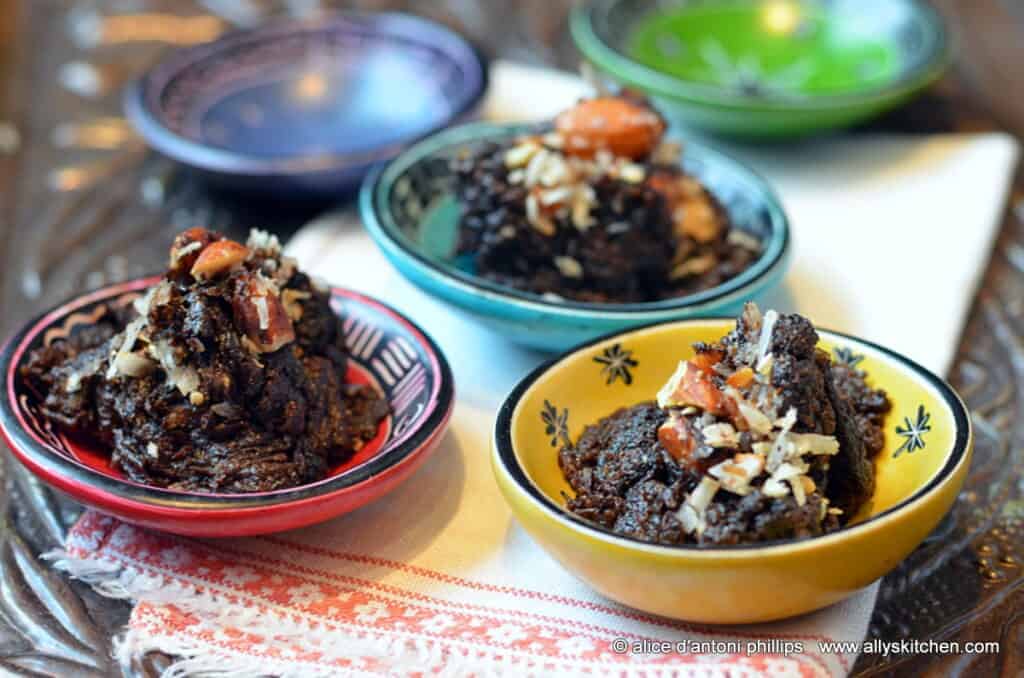 Makes: 3+ dozen
Preheat Oven to 350
What you need:
1/3 cup Crisco
½ cup salted room temperature butter
1 cup sugar
1 tsp vanilla extract
3 beaten room temperature eggs
1 tsp baking soda
1 tsp baking powder
½ tsp sea salt
1 heaping tbl instant espresso coffee (optional—intensifies chocolate flavor—yummm!)
1 ¾ cup all-purpose flour
½ cup unsweetened cocoa powder
½ cup chopped chocolate chips or chunks (put in food processor)
1 cup roasted & chopped almonds
1 cup shredded sweetened coconut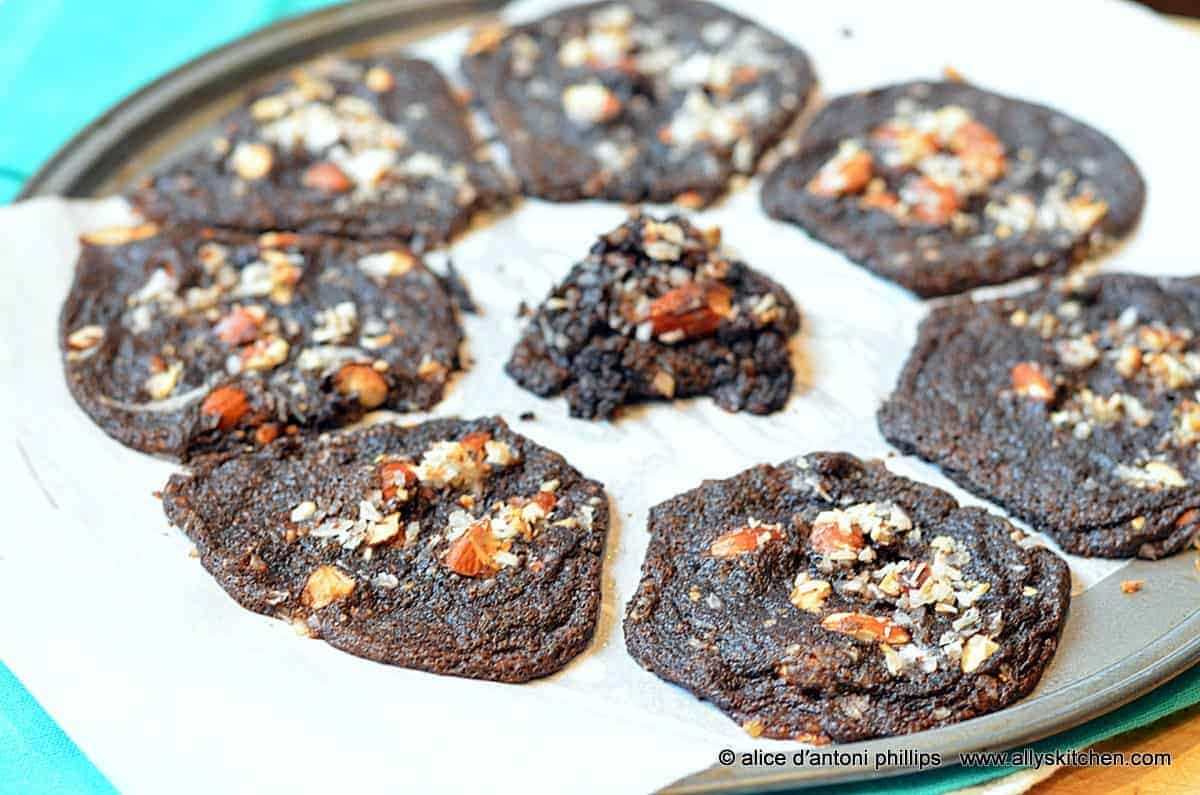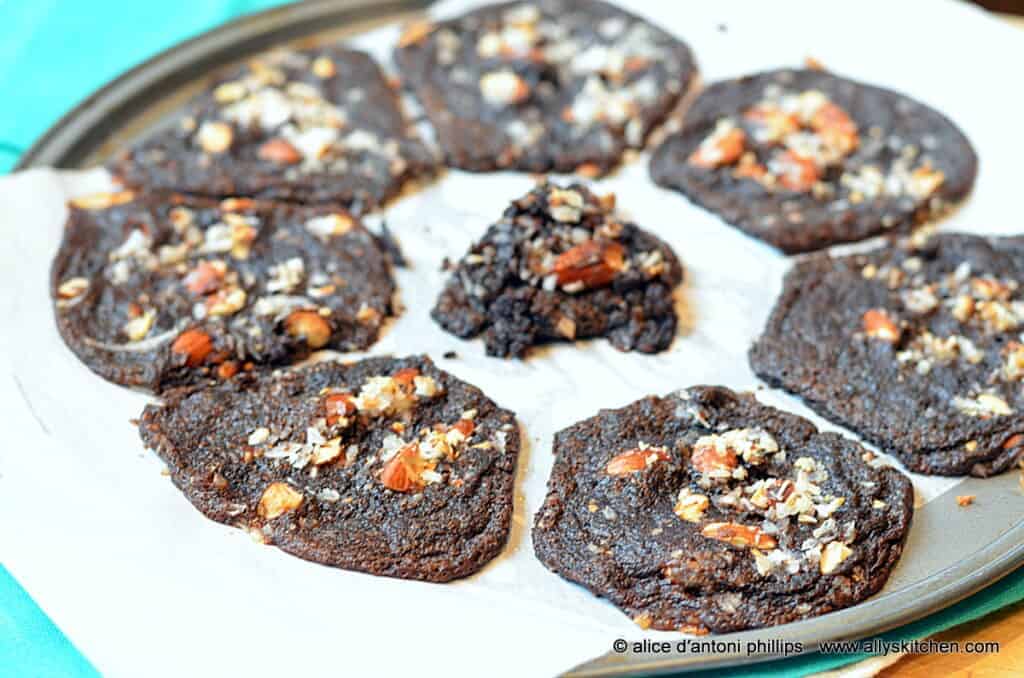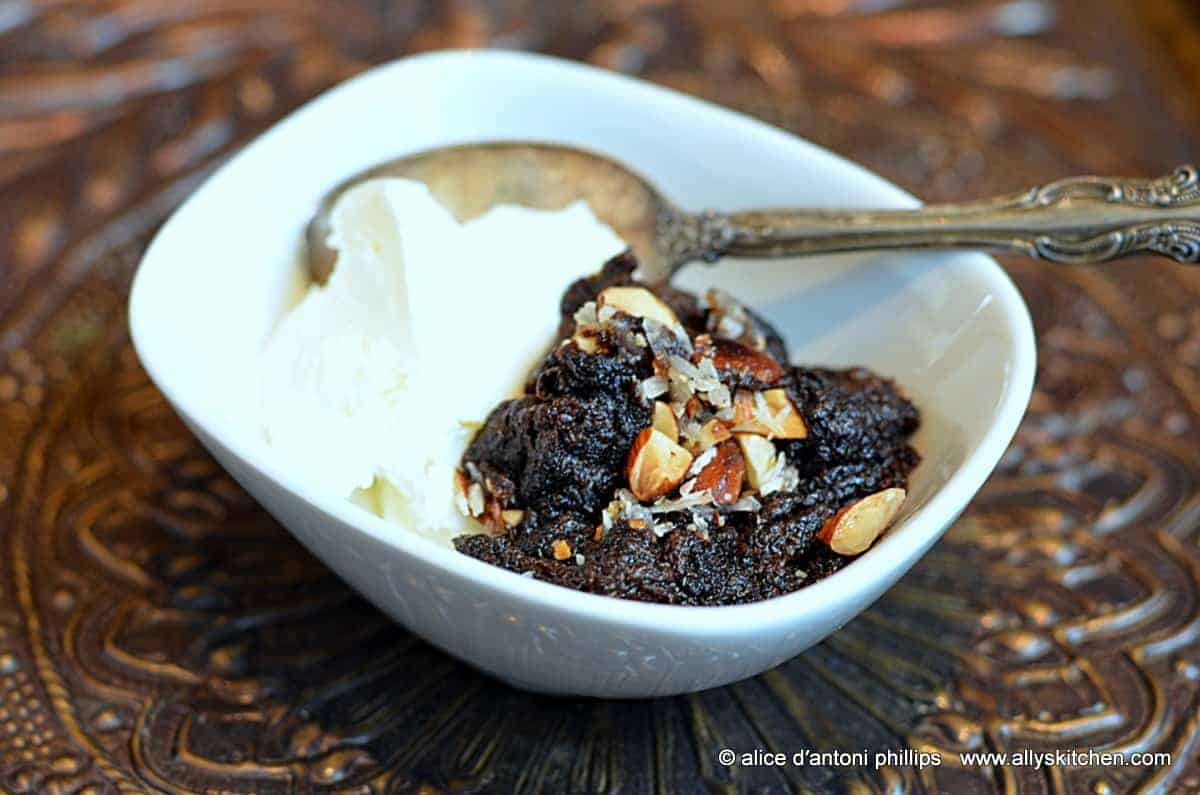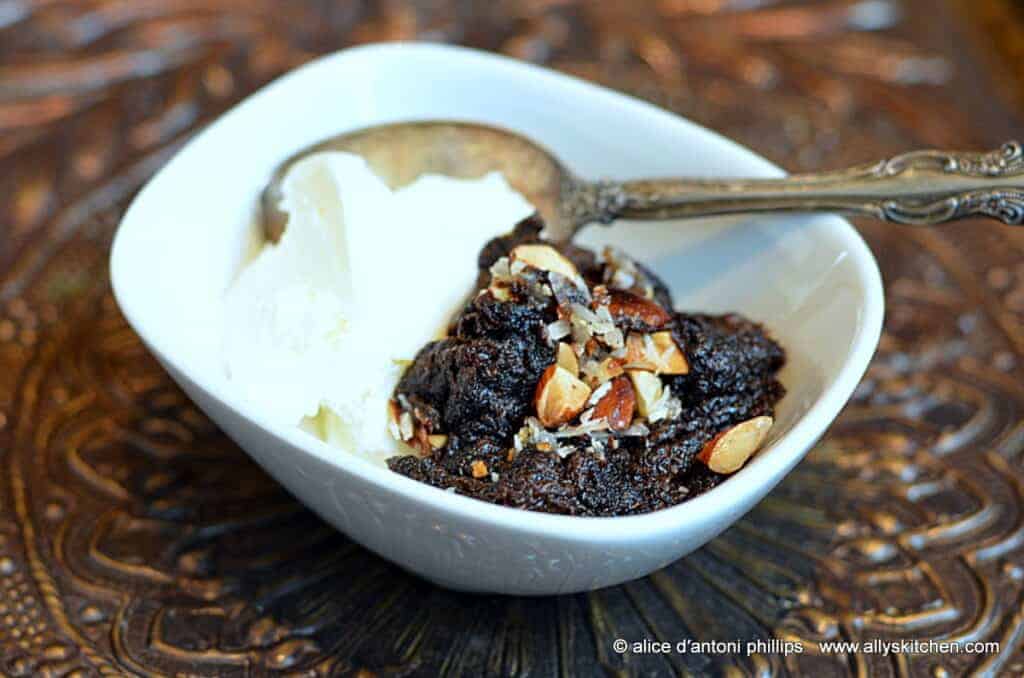 What you do:
In a large mixing bowl cream together the Crisco, butter, sugar and whip.  Add the vanilla and eggs and blend.
In another mixing bowl, combine the baking soda, baking powder, salt espresso, flour, cocoa powder and chopped chocolate chunks and blend well.
Put the almonds in a non-stick skillet over medium heat and roast for about 5-7 minutes turning frequently so they don't burn.  Remove and put them in the food processor and roughly chop.  Combine the nuts and coconut in a small bowl.  Set aside.
Add the dry ingredients to the wet ingredients and blend well.  Dollop a heaping tablespoon of the batter on a parchment paper lined cookie sheet (leave plenty of space between the cookies because they spread out when baked), scoop a 'well' in the center using the back of a spoon and fill with the coconut/almond mixture.  Pat down with your hand.
Bake in a preheated 350 oven about 10-12 minutes. Remove and let cool slightly. You can choose to 'scrunch' into 'mounds' and serve in small bowls with a spoon/ice cream.  Or you can leave the cookies as is and hope they hold together!  Some of mine did, some didn't—the most important thing is that they are BOHOLICIOUSLY scrumptious!!
©alice d'antoni phillips   www. allyskitchen.com