I'm a veggie oven roasting fanatic!  Within in a short amount of time in a hot oven, your veggies caramelize, the sugars come out, and the flavors burst like exploding stars!  These Brussels sprouts also are packed with even more taste bud tingles with the chili mixture and the cumin!  I'm especially fond of the burned charred leaves…course I love burnt potato chips, too!  Careful not to hide the whole cookie sheet for yourself~~it's nice to share <<<tsk tsk>>>>!!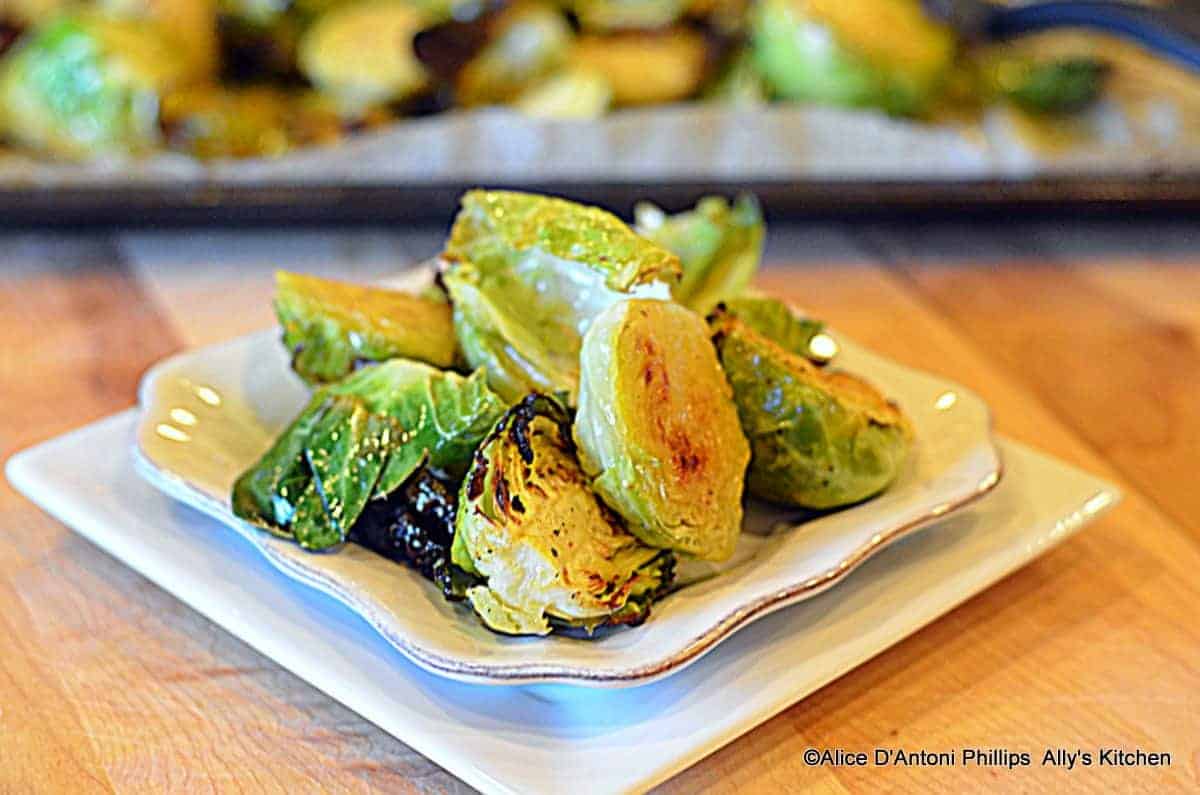 Preheat oven to 400
Serves: 2-4
What you need:
6 cups of Brussels sprouts sliced in halves
1/4 cup extra virgin olive oil
1 tsp chili seasoning (I used a Williams & Sonoma blend of ancho chli, New Mexico chili, cumin, sea salt, garlic, Mexican oregano)
1 tsp cumin
1/2 tsp sea salt
2 tsp lemon pepper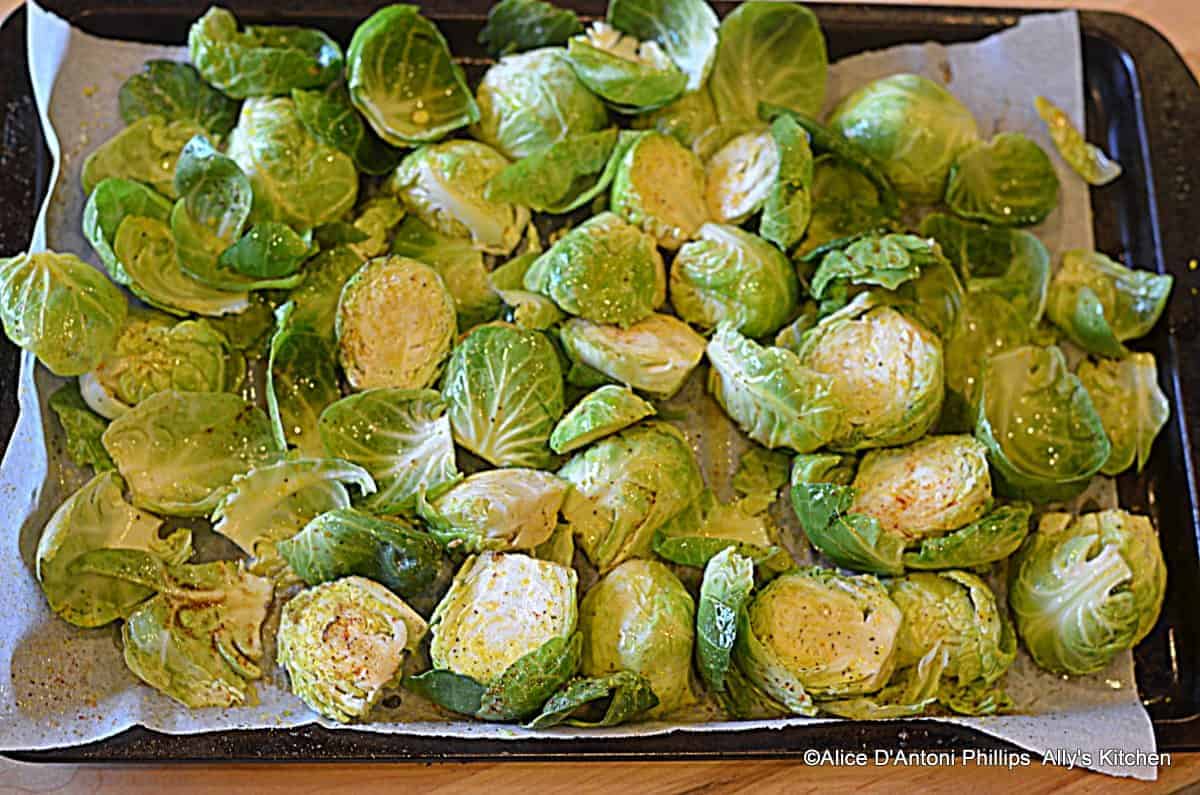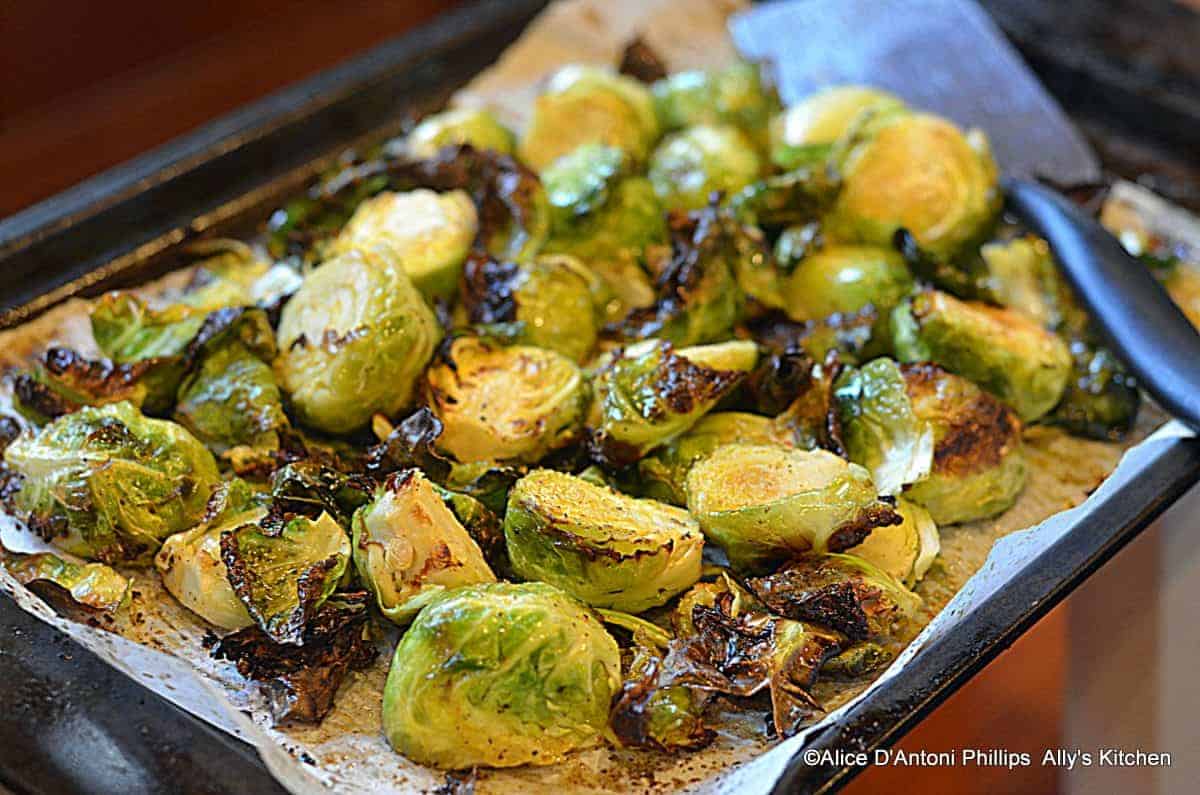 What you do:
Put Brussels spouts on a parchment-paper lined cookie sheet.  Drizzle with olive oil and toss well.  Sprinkle on the chili seasoning, cumin, salt, and lemon pepper and toss well with your hands.
Roast in a preheated 400 oven about 15-20 minutes.  Remove and cover with foil to 'steam' another 5-10 minutes.  Serve hot, warm or cold!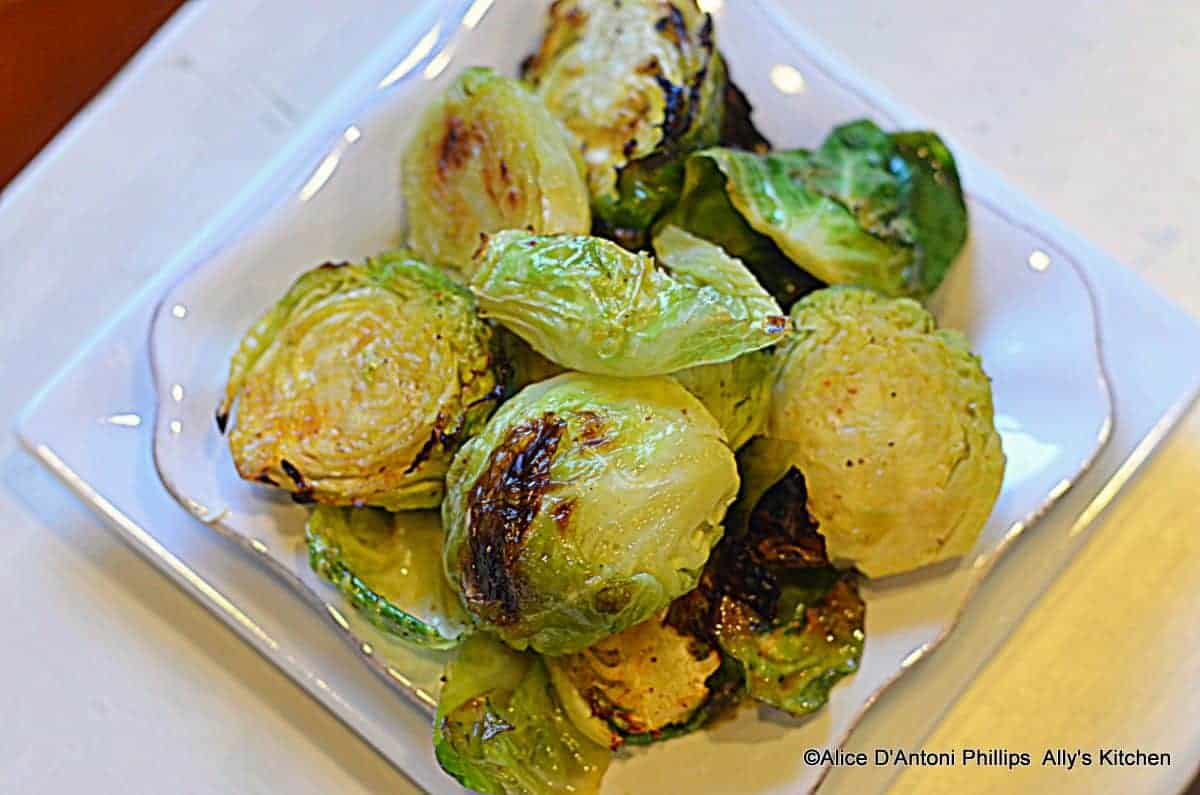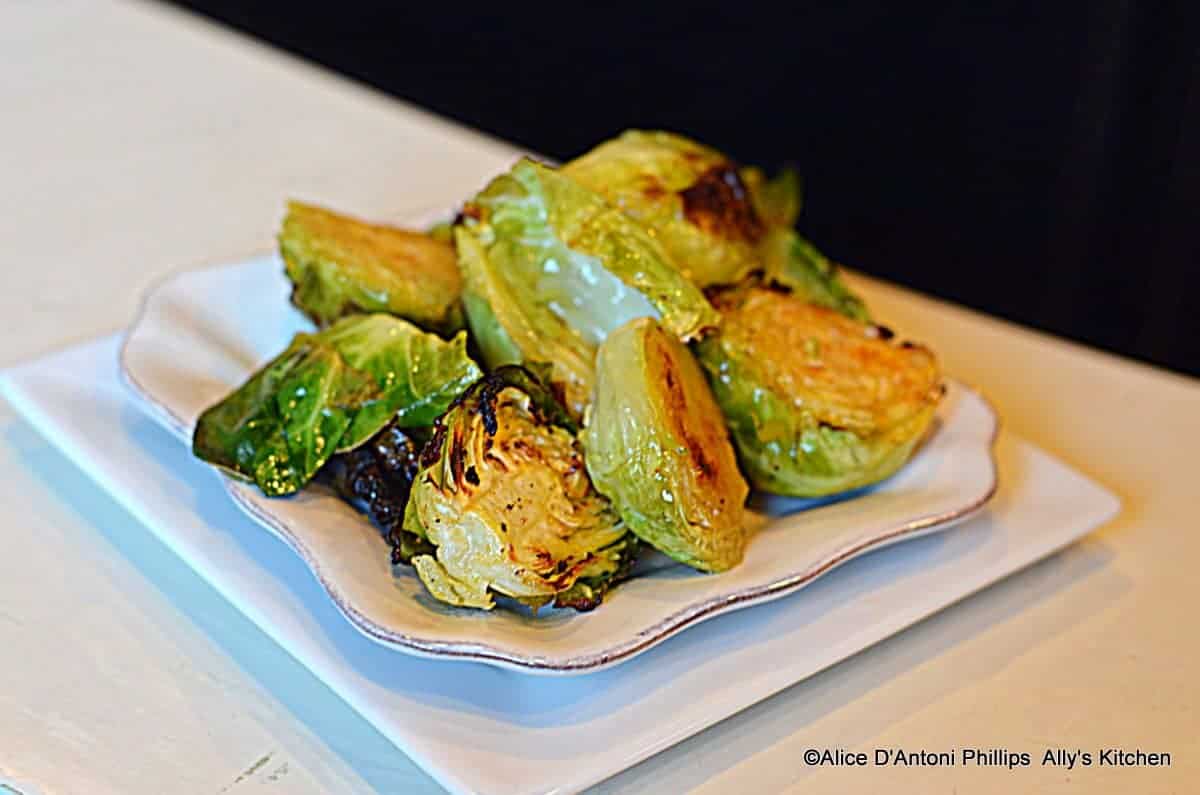 ©Alice D'Antoni Phillips  Ally's Kitchen