Not much to say about this NY Strip other than it's dang good!  It tasted like something from a fancy steak house like Mortons or the Palm~~hummm, maybe better! It's super easy, and the really important thing here is getting the best cut of meat your budget can afford. Not much is needed when you've got a fantastic cut of beef! The butter is slightly browned and with those wilted green onions, oh, man, I'm talkin' tastebud nirvana!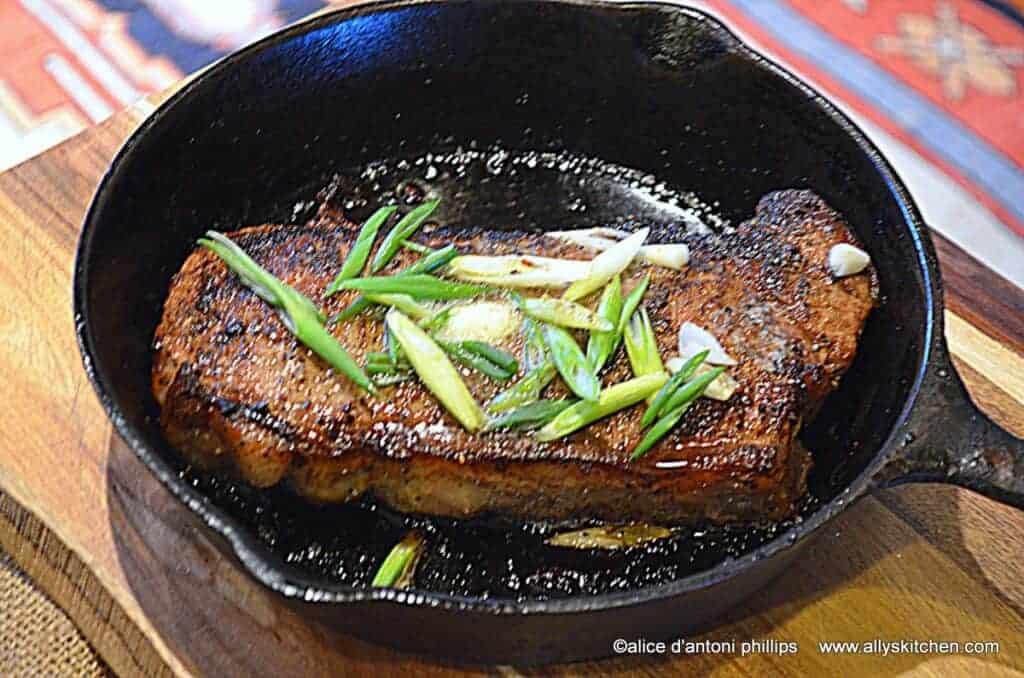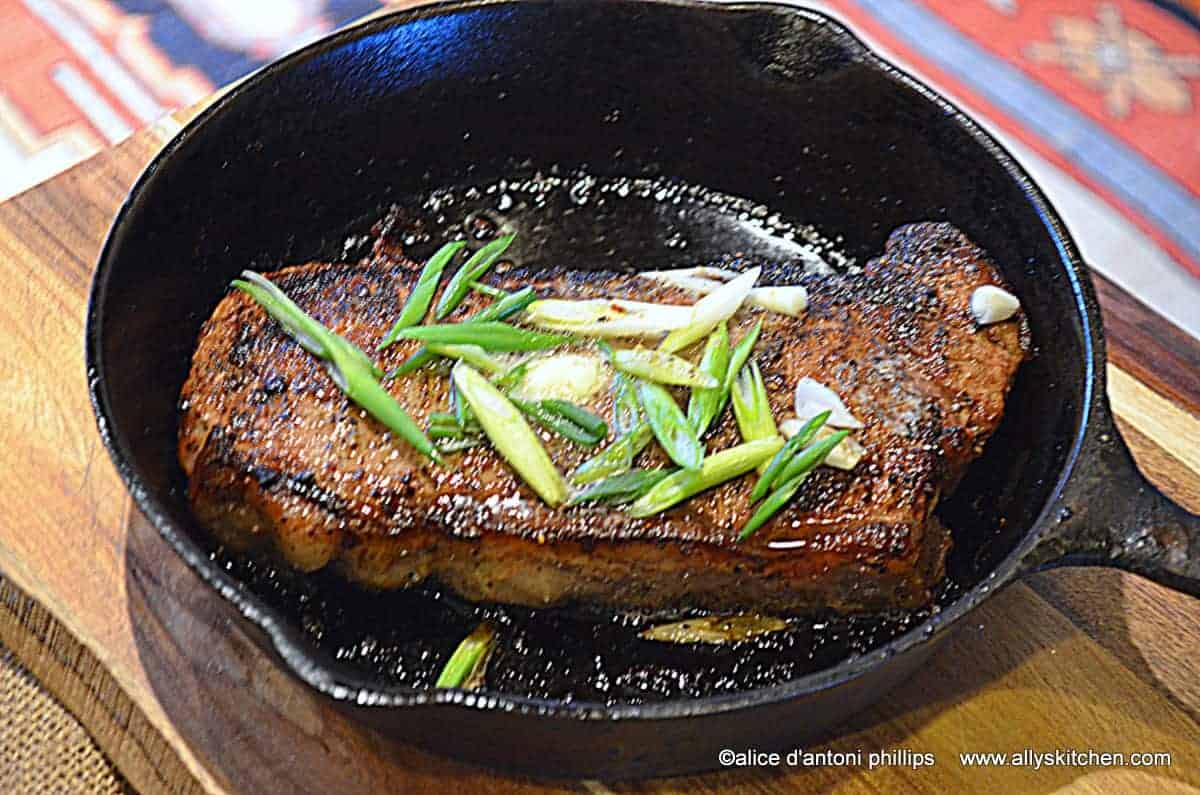 Serves: 1 very hungry or 2 normal folks
What you need:
1 16 oz+ NY strip steak (about 1 1/2″ thick)
3 tbl butter (divided)
1/2 tsp sea salt
1 to 1 1/2 tsp coarse ground pepper
2 green onions chiffonade sliced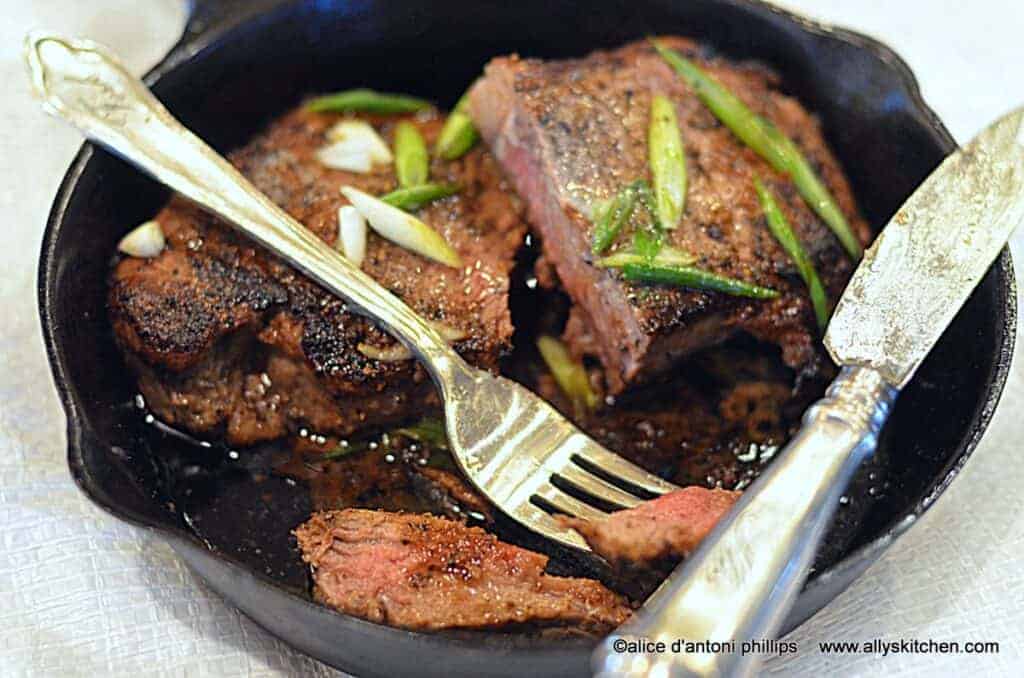 What you do:
Coat both sides of the steak with salt and pepper.
In a cast iron skillet put the heat on high and let it get hot.  Put half the butter in to melt.  Reduce heat to medium high.  Put the steak in, cover with a lid and let it grill on each side about 3 minuets for a medium finish.  (Adjust time for your desired finish.)
Remove from skillet.  Place the remaining butter in the skillet, melt, toss in the green onions for just about 20 seconds and using a rubber spatula drizzle on the steak.  Cowboys will start gathering to chow down immediately!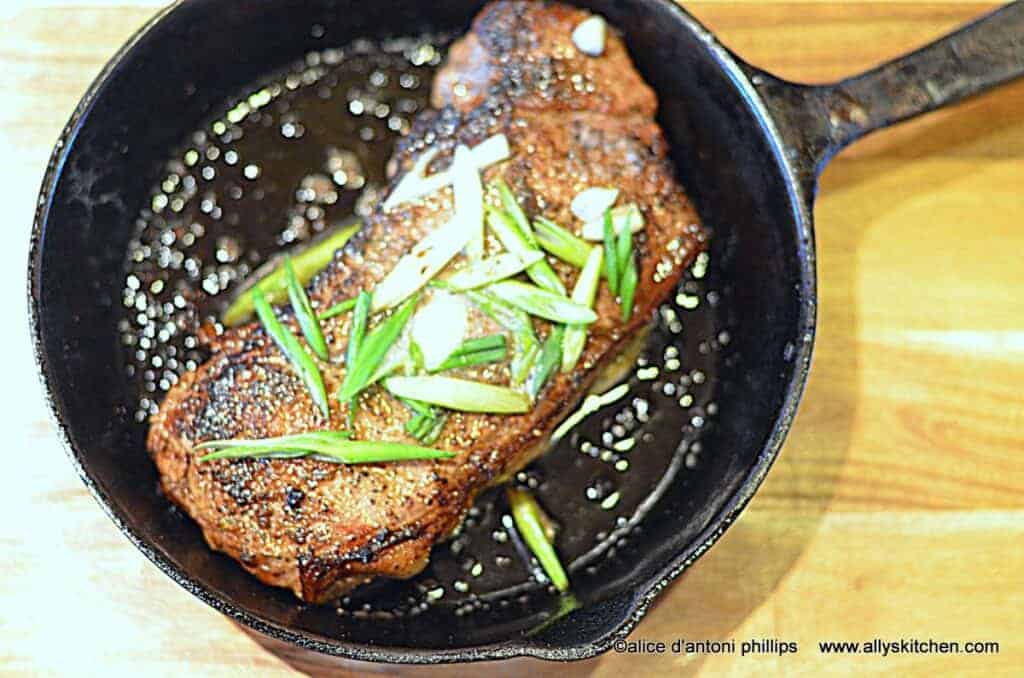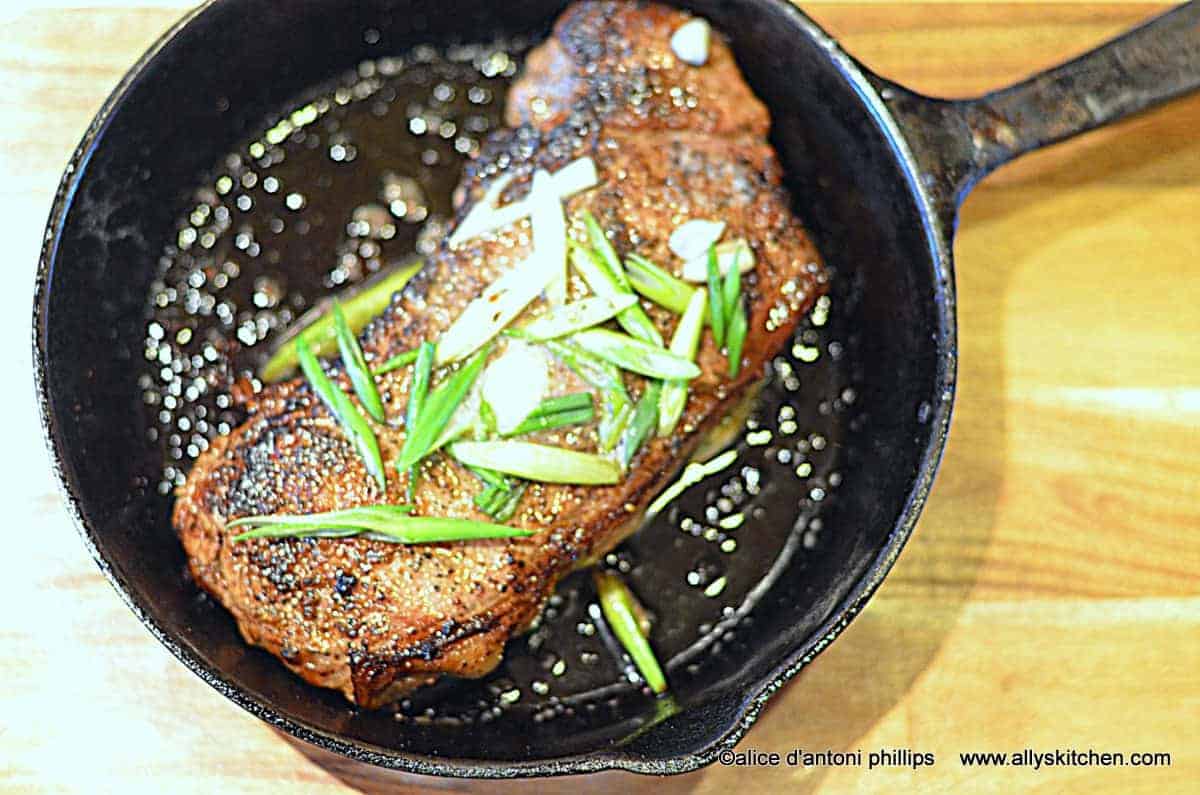 ©alice d'antoni phillips    www.allyskitchen.com