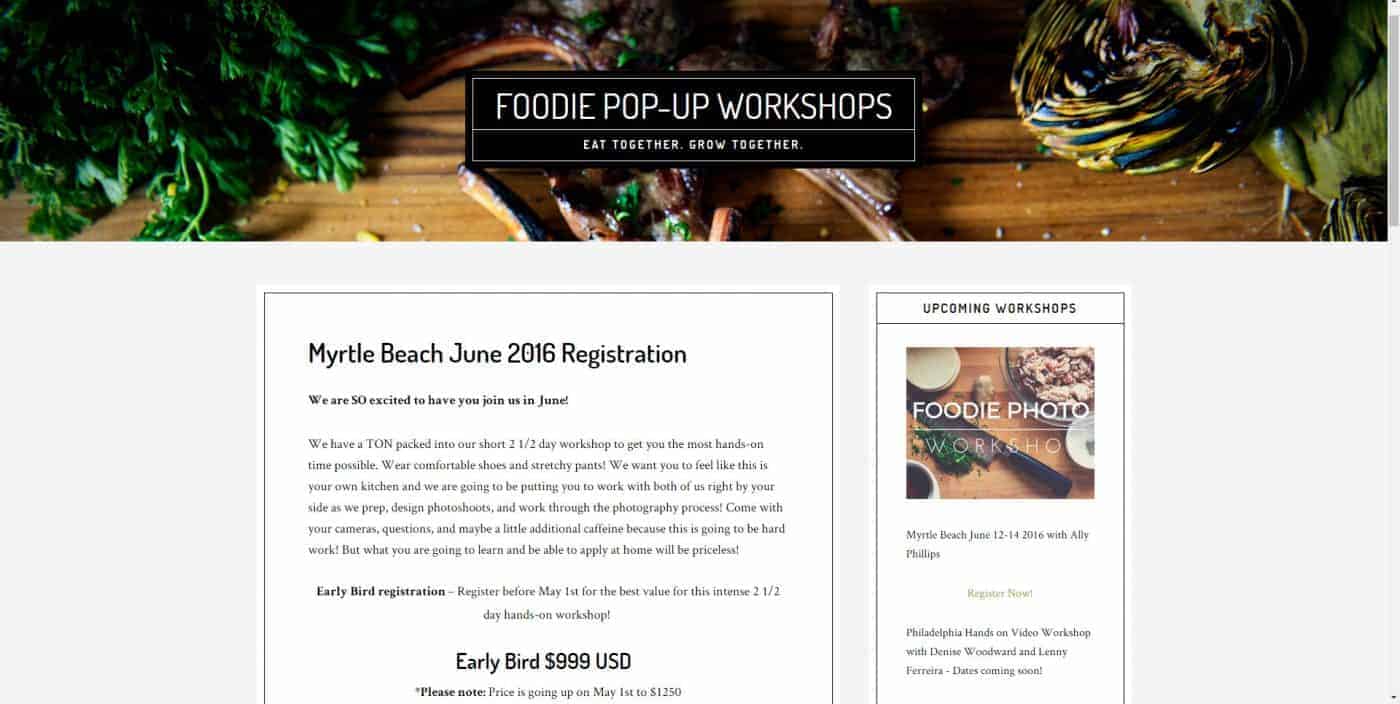 No doubt, a picture is worth a thousand words. And, in the case of food, it's worth even more. Like making the person drool when they gaze at this magnificently presented dish. And, lighting the fire under the person to make your recipe! If you're a food blogger trying to etch your way into this insanely bloated world of foodies on social media, then one of your main edges will be your photography. Photos that are uniquely styled and shot just right will grab the most views and give your trademark cooking style a better chance to be noticed and followed.
So what are some of the tips that I and my amazing food blogger friend, Kita Roberts of Pass the Sushi and Girl Carnivore, use? Yes, I'm sucking air trying to improve my photography, and I must say there are ways to get better. Of course having a great friend like Kita helps tremendously, but there are other ways to improve your game. Here's five tips that both Kita and I have used:
1. Get yourself some training. Yes, you can learn a lot on your own, but investing in your craft means looking outside yourself for instruction and learning. Kita and I did a trip to Morocco in February 2016 that was specifically for photography. Yep, we also got the instructors to include some food in there, too. I know that I learned more than I ever imagined. Yes, it was an investment of time and money, but my craft of cooking and my website demands excellence in photography. And, I've always wanted to experience Morocco, so I killed two birds with one stone and I'm immediately seeing the payoff.
2. Make sure you know how to use your equipment. And, invest in the best equipment that you can afford. Believe me, in the 5 years I've been doing this, I've gone through a list of cameras. I started with a bush league digital not much better than a 1950s Brownie Camera and have progressed knowing that if my work is to capture followers, this is part of the learning and investment curve.
Food photography requires different types of lenses. Sometimes the lenses that come with your camera aren't the best ones for shooting the shots you may be dreaming of. I have three additional lenses for my Nikon D7100, a 35mm, 50mm and 100mm. And, I use them all, thanks to my new skills learned from Morocco, in different settings. Include within your equipment a good tripod. Sometimes you just gotta use it.
3. Have a variety of styling treatments. Everything from burlap bags, pieces of tissue paper, poster board, photography backdrops and mats, dishes, linens, silverware, odds and ins and more. Store them in an organized fashion. Nothing is more frustrating than having to search for that right piece or that certain effect you want to project. Don't be afraid to experiment with your styling. That means incorporating the unexpected. Sometimes picture 'perfect' is not the right style, so be ready to let go of perfection.
If you like to enter food contests, then your photos are key elements many times in the judging. The contests I've won, cash prizes, have more than paid for my equipment and the trip to Morocco. And, have given me opportunities to work with brands that I know I wouldn't otherwise have had.
4. There are ways to make food look better. I love to present very naturally, but sometimes small tweaks are necessary. Yep, very much like the Milan couture runway, you have to make some minor adjustments. For example, if your blueberries aren't glistening, then you can use a simple trick of a quick mist of cooking spray, roll them around, and bingo, you have glimmering blueberries. Be sure to have in your styling arsenal a box of quick 'go to' help items: QTips, cotton balls, wooden skewers (yes, you might want to rearrange the position of an olive or two).
5. I've saved the best for last. If you want to become better at your food styling and photography, then invest in classes and workshops. Yes, you can do these online, watch YouTube videos and explore other virtual ways, but there's nothing that beats working with a real live human or humans. Someone who's doing what you're doing and they're doing it well. You only get better in most any endeavor in life if you learn from those who are better than you. Kita and I are having an epic workshop at my home in South Carolina.
I'm opening my home and my kitchen to you. We'll be using many of my food styling products. And, trust me, I have a lot! You're going to learn secrets and tips of styling and photography that will help take our photos to the next level.
It's a two and a half day event. The enrollment is limited intentionally to eight people. We want to give individual attention and help meet your specific needs, so that you can go home and start really practicing what you've learned and watch your skill set soar. Here's more information on the event. Check it out and know that this opportunity doesn't come along often. Carpi diem! Kita & Ally's Foodie Photography Workshop.